LOVE BIRDS: CORY LEE + ISH
This Valentine's Day, we are falling for Toronto's hottest #LoveBirds. Whether they are best friends, family or a couple, we want to celebrate the most important thing in the world: LOVE!
We're starting things off with Canadian singer-songwriter and actress (of Degrassi fame) Cory Lee and her new husband Ish. We were thrilled to provide the dresses for their wedding in sunny Playa Del Carmen from our Wedding Boutique and now, they are equally stylish and in love as they celebrate their first Valentine's Day as a married couple.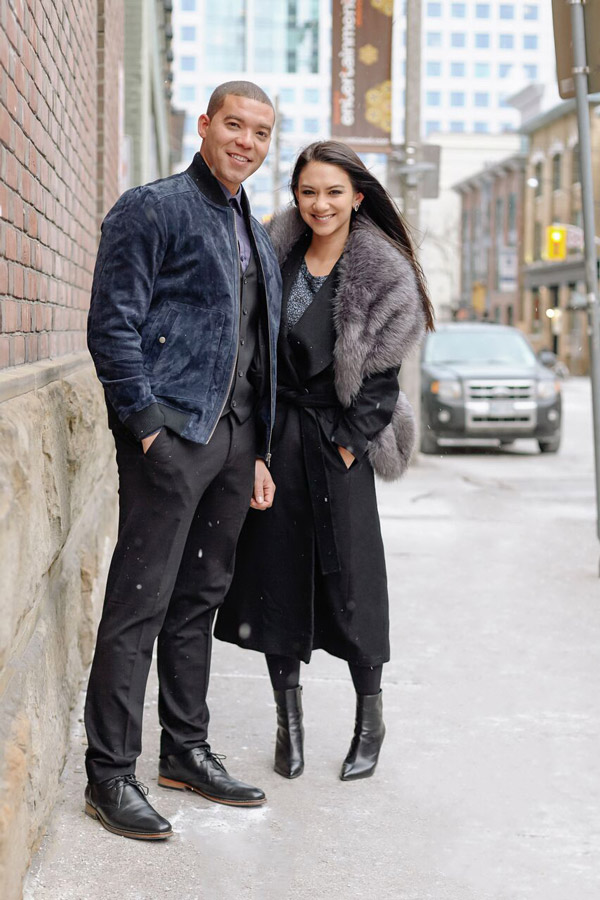 Couple Names: Cory Lee + Ish
Relationship: Husband + Wife
Q1: Which emoji best represents your relationship?
Double heart eyes 😍
Because we love each other more today then we did the first day we met and we just got married!
Q2: What Netflix Series/Movie best represents your relationship?

LOL we choose "Step up" It was one of the first movies we saw together. Our love is like the movie because through the ups and downs we have come out on top! Plus who doesn't love a dance movie!!!!
Q3: If you could take a trip together right now where would you go and why?
Azul fives in Playa del Carmen! We got married there and just loved it! The food was out of this world
Q4: Describe each other in 3 words.

Ish is strong, passionate and romantic.
Cory is independent, motivated and caring.
Q5: I love when…
Cory loves when Ish wears a suit! He looks so handsome and manly!
Ish loves when Cory wears a dress. She looks beautiful and feminine.
Follow our blog until Valentine's Day as we reveal 5 fabulous love pairings we are totally inspired by!
#CaptureLeMoment
Shop their head-to-toe looks HERE.