LE CHÂTEAU of Montreal is proud to announce a new partnership named "Avancez avec style" with three Montreal Women's Charities that are well known for the range of programs they offer to get women on the path to security and independence. For many women in Montreal, these organizations are a safe haven and the support offered by them is essential to their well-being.
Starting in April 2016, LE CHÂTEAU of Montreal is welcoming women from the West Island Women's Shelter, Le Chaînon, and La Maison Bleue into their stores. These women will be offered exclusive vouchers, allowing them free-of-charge access to LE CHÂTEAU's latest career-wear looks in hopes that this will boost their self-confidence and give them the extra motivation needed to move forward towards a better, brighter future. Each month, LE CHÂTEAU of Montreal will meet four women from each of the charities in their stores, and provide them with personalized assistance from LE CHÂTEAU's in-store stylists. 
ABOUT THE WEST ISLAND WOMEN'S SHELTER
Since 1979, the West Island Women's Shelter offers a free, confidential and safe haven to women and their children who are victims of conjugal violence. Their multidisciplinary team offers a variety of services to women and children who are victims of conjugal violence as well as families and friends of victims and professionals working with them. They also provide specific training and workshops to educational institutions, businesses and health organizations. To learn more, visit: http://wiws.ca/
ABOUT LE CHAÎNON
For women in need, Le Chaînon offers assistance without judgment 24 hours a day/7 days a week. Trained advisors provide professional guidance with total discretion, while 66 women are sheltered every day. Le Chaînon offers a range of services to help women regain confidence in themselves and their futures. To learn more, visit: http://www.lechainon.org/
ABOUT LA MAISON BLEUE
Founded in 2007, La Maison Bleue offers pregnant women in need and their families a welcoming environment where they can have access to services and advice from a support network composed of professionals in the health and social services. The team at La Maison Bleue help mothers take charge of their wellness, and that of their children, with a caring, "family-like" atmosphere. To learn more, visit: http://www.maisonbleue.info/fr/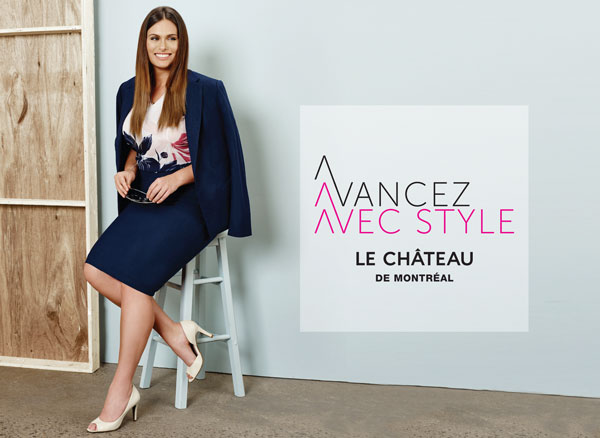 Interested to hear more about our charitable initiatives? Read all about our recent donation of $280,000 of goods to local Montreal Charities!