We all love The Social, Canada's newest daytime talk show that features some of our fave Canadian celebs: "CP24 Breakfast" anchor Melissa Grelo (@melissagrelo), "eTalk" reporter Traci Melchor (@stayfabulous) (FYI – we are proud to be Traci's eTalk wardrobe provider for year now), "INNERSpace" host and relationship expert Cynthia Loyst (@cynthialoyst), and celebrity blogger Lainey Lui (a.k.a: Lainey, @LaineyGossip).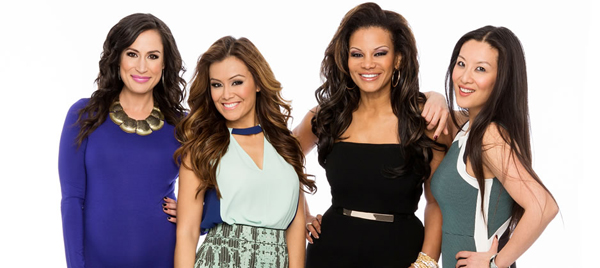 With its witty and upbeat women-sitting-around-chatting format, we love the new breath of fresh air concept of weaving Social Media connections right into the discussion.
Recently, The Social's fashion expert Erica Wark did a fun and "educational" mini-seminar on how to mix prints for fall (sometimes a tricky thing to do), using our clothing as an example. As the hosts teamed up to create their best mix for the season, the audience was surprised with a scarf and a gift card from Le Château to purchase their favourite pieces from the segment.
Want to see the full segment? Watch now: http://youtu.be/p8pNZn3s2_o