What's not to love about Erica Wark? She's smart (she's a university grad who interned in NYC before taking over the fashion scene here in Canada) she's stylish (she is a top fashion expert on hot shows like The Social, The Marilyn Denis Show, and eTalk, just to name a few), she is gorgeous (no explanation required) and she's seriously a total sweetheart.
It's no wonder we were thrilled to have her showcase her Spring 2014 selects in this street style-inspired shoot on the streets of downtown Montreal. Featuring stunning backdrops compliments of the iconic Montreal Museum of Fine Arts, the glamorous Ritz-Carlton and the exclusive Le Château apartment residence on Montreal's elegant Sherbrooke Street strip, Erica's ensembles both awe and inspire.
Follow us over the next 4 days as we unveil each of her looks. Join the conversation on Twitter @LeChateauStyle and Intagram @LeChateau and show us how you are wearing spring's hottest trends by hashtagging #LeChateauSS14Trends.
Look #1: Black, White & Beyond
Enter one of Spring's hottest trends #blackandwhite and you'll instantly fall for this streamlined and modern take on a classic colour combo. Featuring the totally covetable crop top in an eye-catching stripe paired with a sleek high-waist pencil skirt, this look is as crisp as the spring wind blowing Erica's hair skyward during the shoot. Erica perfects the look with our Leather Block Heel Sandal (a steal at only $99.95) and black cross body bag.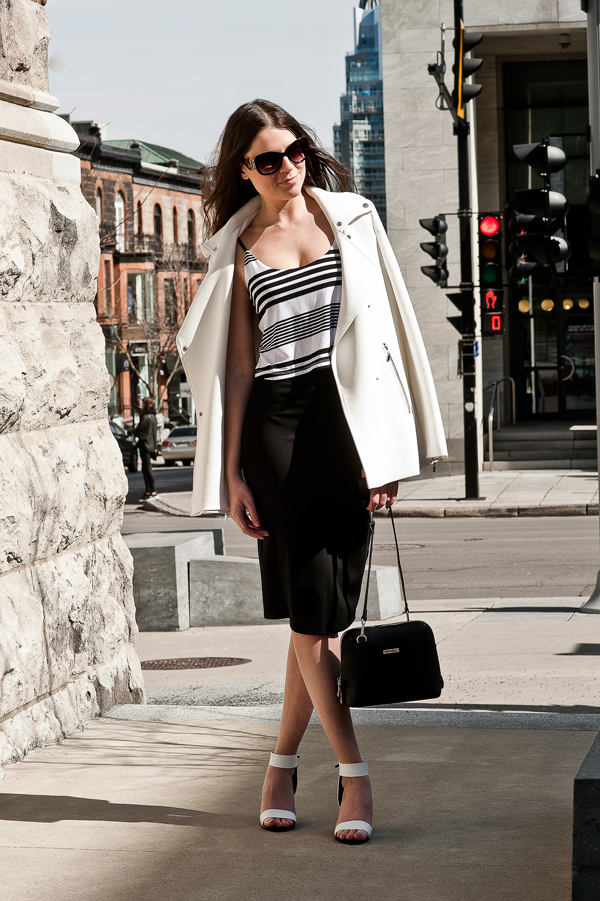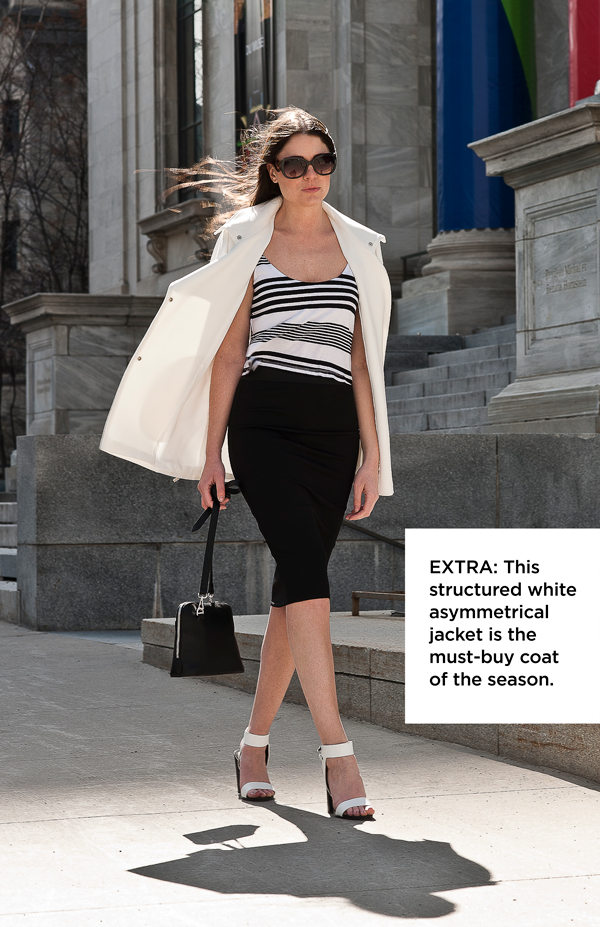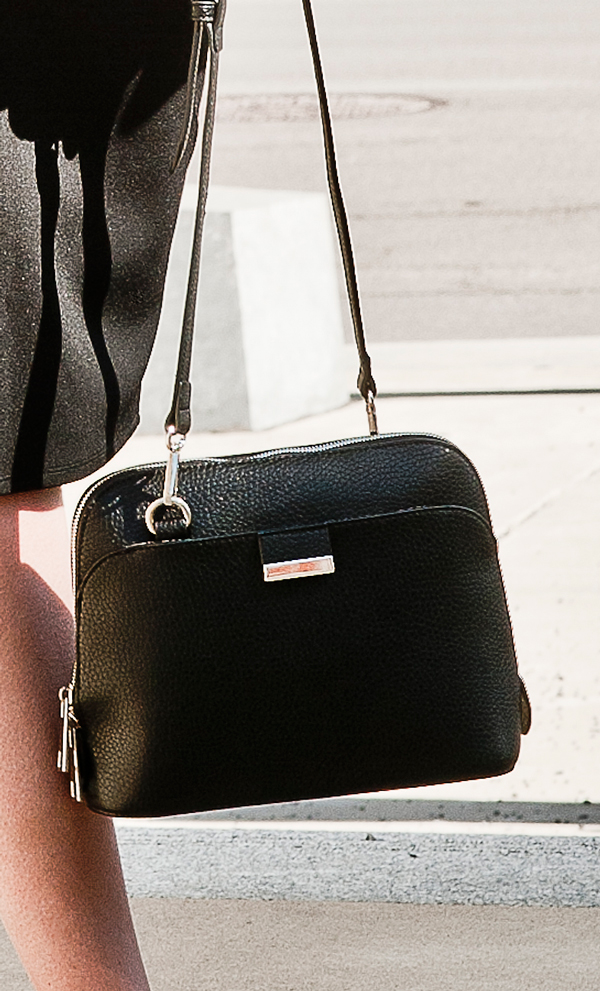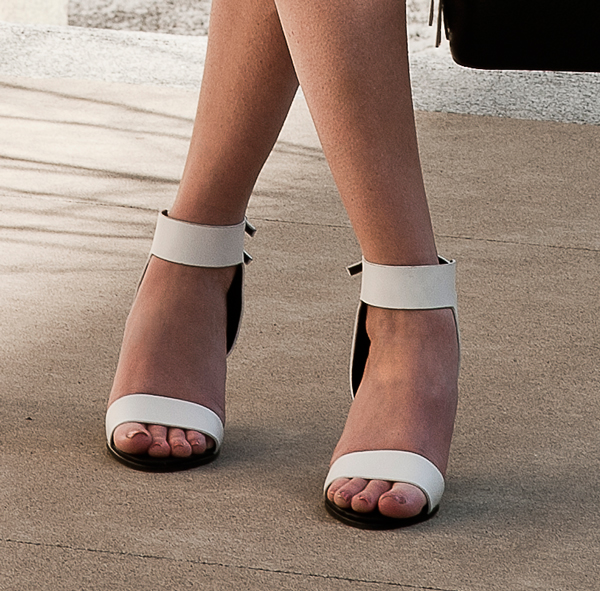 Follow Erica @EricaOnFashion and EricaOnFashion.com for a uniquely Canadian perspective of everything fashion and watch her as she curates the latest styles on The Social.