Look #2: A Hit of Colour & Texture
Erica was inspired by her time working for DDB, a huge advertising agency in NYC when creating this stand-out office ensemble featuring the perfect mix of #colour and #texture. Perfect for a day locked in the boardroom and an evening blowing off steam with colleagues, Erica started with the shoes (aqua leather pumps crafted in Italy) and worked up from there, adding our black & cream tuxedo pant, $79.95, crepe sleeveless blouse, and of course, a stunning textured coated bouclé collarless jacket. To play off the bold colour of the shoes, she added a 100% silk scarf in various shades ranging from blue to green, a navy bag and clear lucite sunglasses with coloured lenses.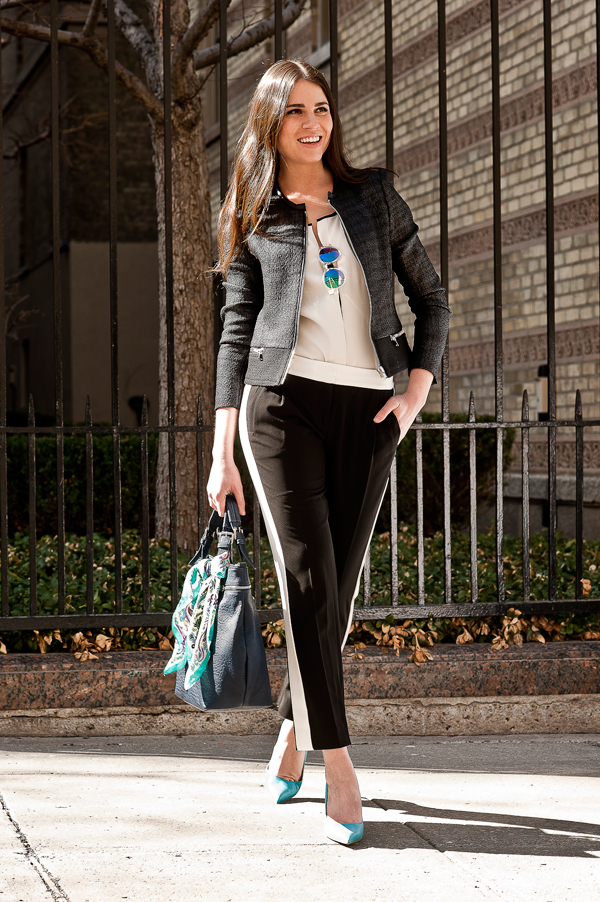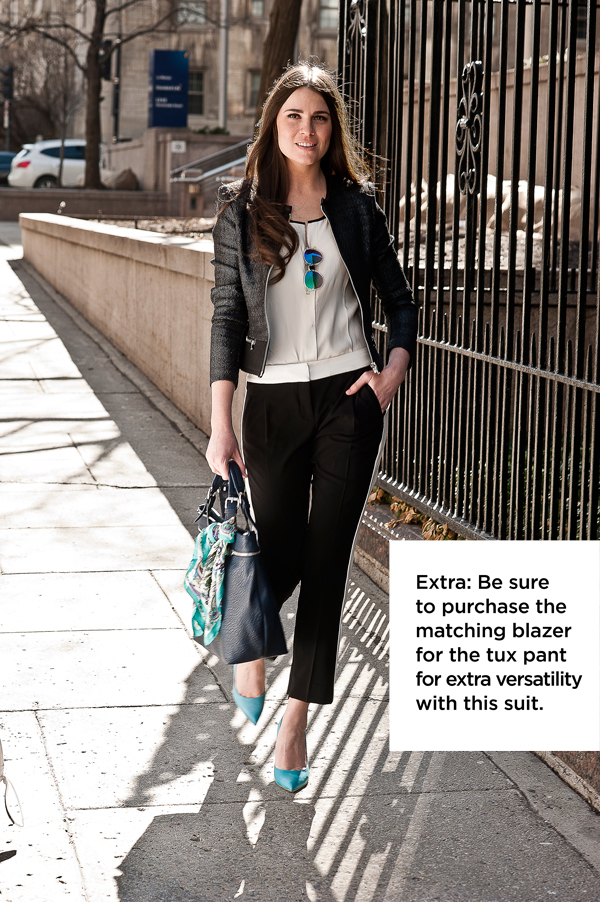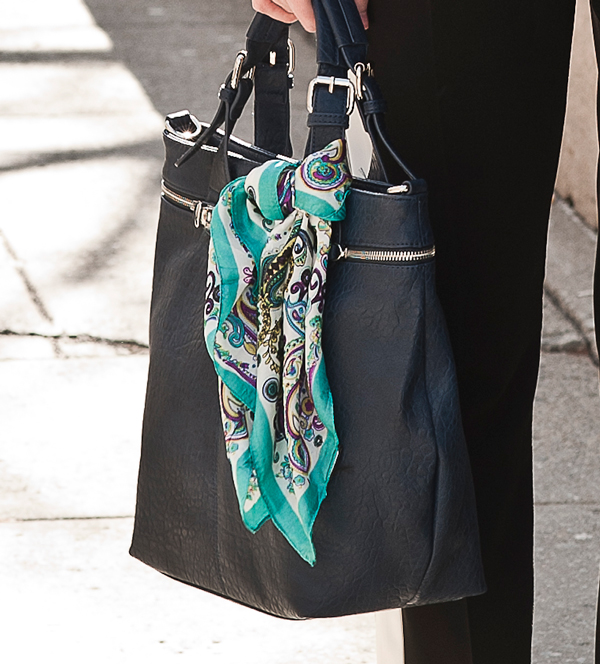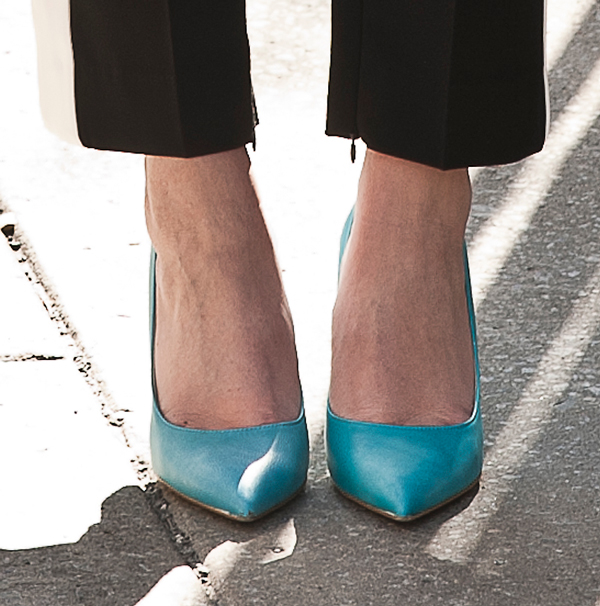 Follow Erica @EricaOnFashion and EricaOnFashion.com for a uniquely Canadian perspective of everything fashion and watch her as she curates the latest styles on The Social.