Le Château is pleased to present "Art Unhinged" (in french "Art Décroché") an art exhibition at the Le Château Entrepôt located at 5255 Jean-Talon Ouest (Metro Namur), curated by Matthew Stavros. Open to the public to enjoy from August 20th to September 29th, 2014,"Art Unhinged" is a collective of Montreal artists that unhooks, unfastens, and liberates art from the shackles of the curated gallery and drops it on a public crossroad, where men and women gather to meet, shop, explore and conduct business.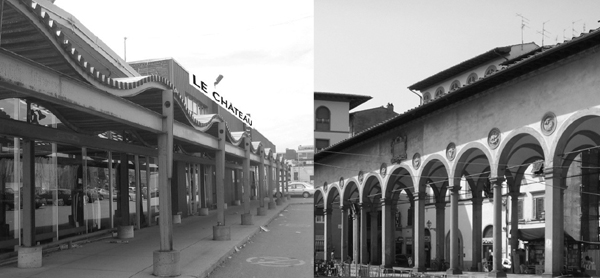 Throughout history, art and the marketplace have co-existed – beauty amid the tumultuous, bargaining crowd. Renaissance master Giorgio Vasari's design of the exquisite Loggia del Pesce in Florence, created to house the local fish market is but one of the many historical examples. Today, Le Château's own Front Colonnade will welcome you to "Art Unhinged", where you can discover sculptures in the Grand Allée, colossal paintings along the Portico and contemporary works in the Great Hall. And of course, don't miss out on the startling outdoor murals on the Jean-Talon Platz. This event is free and open to the public to enjoy.
Meet the Artists: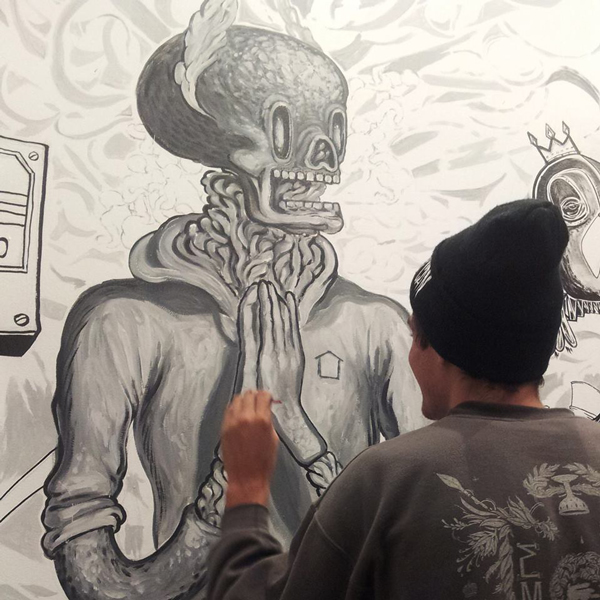 Le Bonar is an artist from Sherbrooke, Quebec who currently practices in Montreal. His Surrealist style puts the viewer into his dark dreamlike world. At Miami Art Basel 2013, Bonar painted his largest wall to date, entirely done with a paint brush and which took him a week to complete. Bonar is meticulous and his paintings are extremely detailed when the viewer looks at them close up.
Website – www.bonar.info
Facebook – www.facebook.com/lebonar
Instagram – @lebonar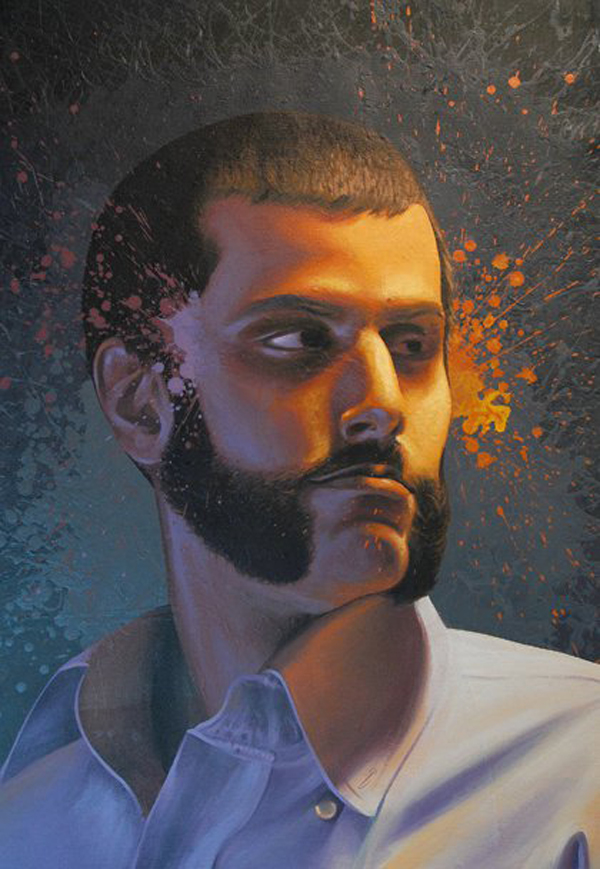 Five Eight is a Montreal-based painter and muralist. He is recognized for his unique style of portraiture on both walls and canvas. He is a member of the En Masse collective and has worked in collaboration with Heavyweight Production House. Five Eight's portfolio includes branding work for the Under Pressure festival as well as various projects headed by the City Council of the Southwest Borough of Montreal. Currently, Five Eight is building a portrait series on canvas, and is experimenting with neon signage.
Website – www.flickr.com/howiedewitt
Instagram – @five8art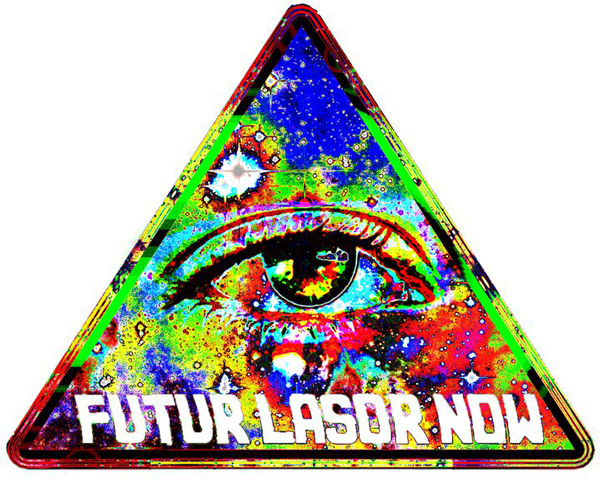 Street artist Futur Lasor Now is known for his eye-catching stickers featuring disgruntled birds holding provocative signs like "Occupy Walls & Streets" that adorn Montreal's urban background. A master of both digital and hand-drawn art, Futur Laser Now works mainly with high-quality, reusable vinyl material and his subject matter spans eclectically from political to whimsical.
Website – http://futurlasornow.blogspot.ca/
Facebook – www.facebook.com/futurlasornow
Instagram – @futurlasornow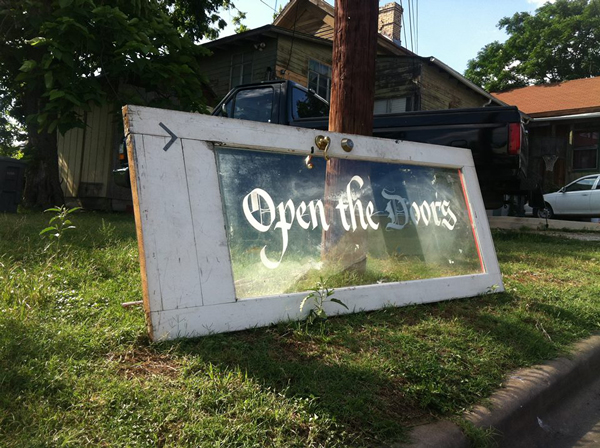 Garbage Beauty is a collective of artists who transform discarded objects into works of art. Using these rejected objects, Garbage Beauty is inspired and writes interesting quotes and on-liners in calligraphy on these pieces giving them a new life. It is fascinating to see people recoup the objects that they trashed after Garbage Beauty has passed by and given them life.
Website – www.garbagebeauty.com
Facebook – www.facebook.com/garbage.beauty
Instagram – @garbagebeauty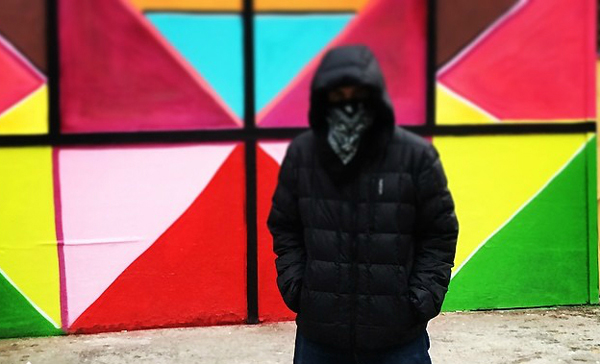 "Graffiti & street art are my passions in life. I love to create public art to gain a reaction whether it is positive or negative. In a gallery or museum a couple of hundred people might see your work but when it is in the streets thousands of people can see it and it becomes part of the urban environment. I seek out spaces that are unconventional. I use the environment for inspiration when I paint on broken concrete, bricks, metal and anything else I come across. The influence from my environment is critical for the creation of my art as it helps me create something unique to that space which can never be replicated."
Website – www.mabstrakt.com
Facebook – www.facebook.com/mabstrakt
Instagram – @m_abstrakt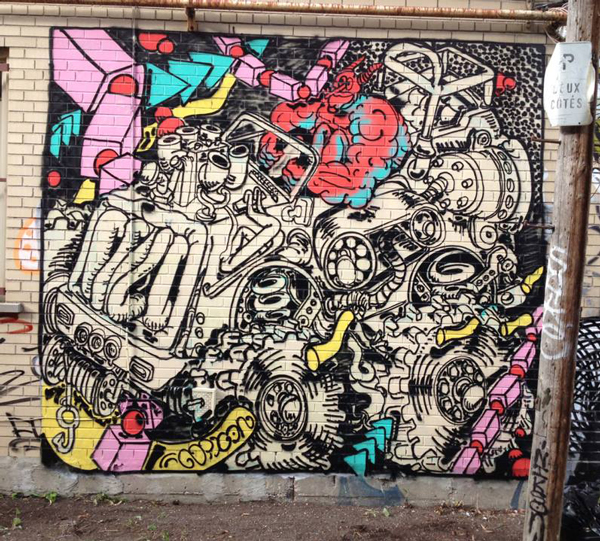 Nixon has been established as a graffiti writer in Montreal since the late 90s. He is known for his unique style and funky characters. His characters sometimes represent an idea about something. "I did the toothbrush, which for me was like a couple, because a couple is like 2 toothbrushes together in the same place. I wanted to start doing something I don't see. Now I started doing the dinosaur. It didn't mean anything to me but other people think it's something about my childhood, but it's not". A perfect day for him consists of waking up, drinking a coffee, going painting all day, having beers with friends at night then go bombing all night. The next morning involves going to take the pictures then starting over again making sure to never stop moving.
Website – www.nixonfantasy.tumblr.com/
Facebook – www.facebook.com/pages/Nixon/396514100394164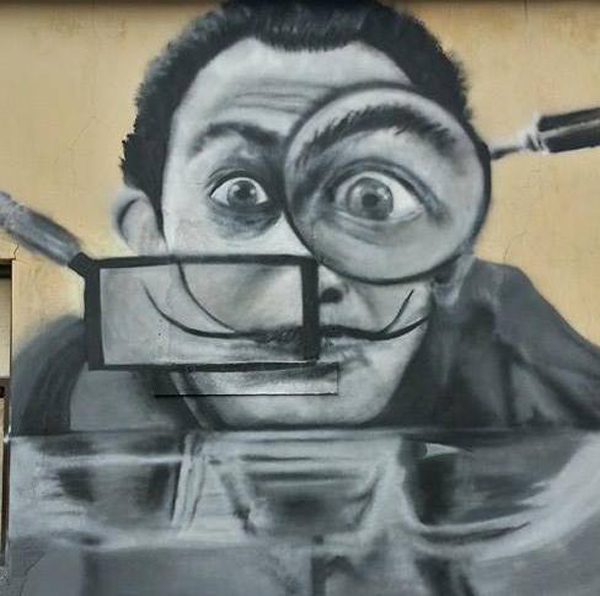 Experimenting with abstracts led Philippe Mastrocola to discover his unique style. Using any surface he could find, Philippe soon started spreading his abstracts throughout the city as his canvas sometimes destroying them right after completion.
After taking a photography class at Concordia and creating his first pinhole camera out of an empty spray paint can he began to experiment with different exposures. Hundreds of pinhole cameras later, Philippe has created an army of cans that he brings with him to his walls to photograph his abstracts. Using his creativity and passion for building things, Philippe began creating canvases entirely made out of empty spray paint cans. He takes photos of his abstracts with his pinhole cameras then uses the empty spray cans he used in his mural to build a canvas. Sometimes he uses the photographs of his abstracts to paint on his customs canvases, painting them in negative or positive, whichever he feels is best suited.
Website – www.spraycam.me
Facebook – www.facebook.com/SprayCam
Instagram – @spraycam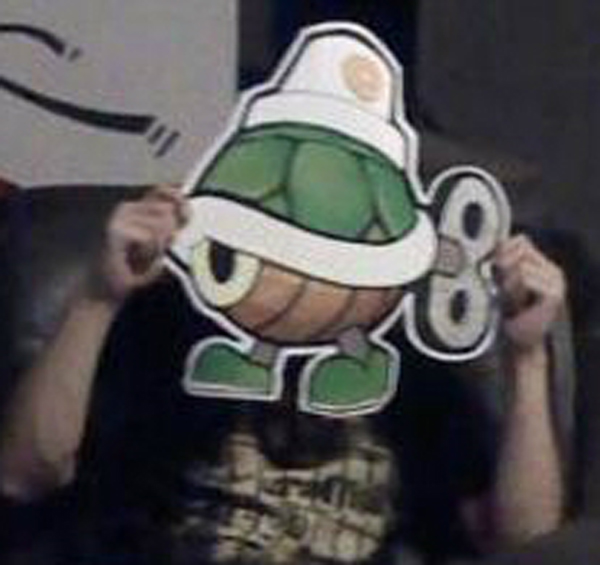 Turtlecaps is a street artist from Queens, New York who currently lives and practices in Montreal. His Turtlecap characters started off as a joke and a commentary on popular culture which soon led him to being globally recognized.
Website – www.qbnyc.com
Instagram @qbnyc
Don't miss this unique event!
ART UNHINGED
Le Château Entrepôt 5255 Jean-Talon Ouest
August 20th to September 29th, 2014 
#ArtDécroché #ArtUnhinged #ArtEverywhere