It's all about love at LE CHÂTEAU as we celebrate the most charming of all holidays – Valentine's Day. Saluted in red, pink and white, this sacred day of love is made so special by the ease in which it can be shared amongst anyone in our lives who brings joy and happiness to our everyday experience: Mom's and kids, romantic couples, friends and even colleagues. This year, we were inspired to dress Toronto fashion media in head-to-toe LE CHÂTEAU with the theme #SpreadLeLove. The results? Well, besides a really fun day of shooting for everyone involved, I think we all took notice of the powerful force LOVE brings to our lives and that sharing it made it that much more special.
Afiya Francisco &  Sons 
Afiya Francisco (Television Style Correspondent; The Style House) shows some love for her sons Felix and Desmond. As one of Canada's leading style experts, Afiya showcases chic style for extra-busy ladies on the go.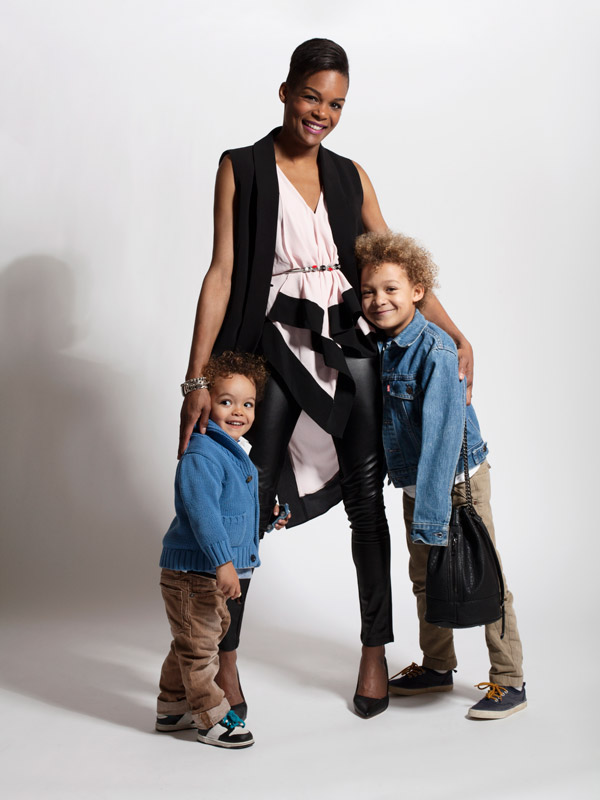 Sarah Francis & Son 
Sarah Francis (Real Life Runway) definitely knows a thing or two about fabulous fashion for both adult and mini-fashion addicts alike. She and her son Alex look too cute in the fun looks that she styled.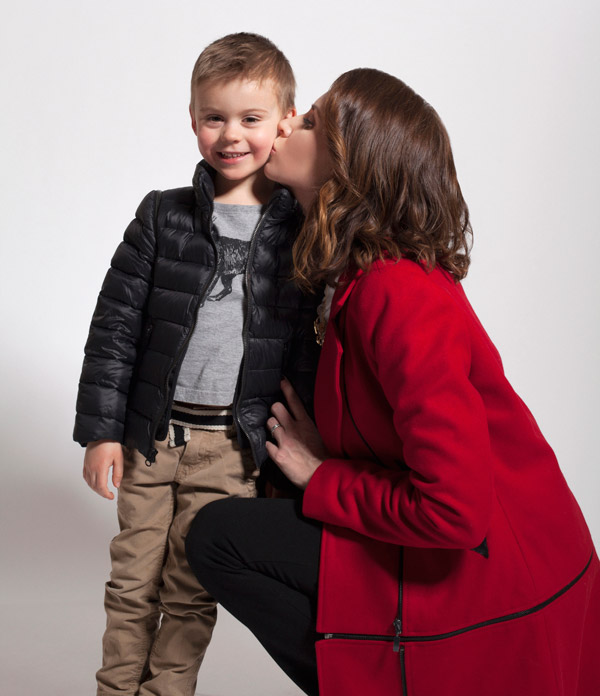 Chris Turner, Sara Koonar, Marianne Litman 
Stylish colleagues Chris Turner, Sarah Koonar, and Marianne Litman always look immaculate. They had a ball playfully posing together in their polished on-trend looks.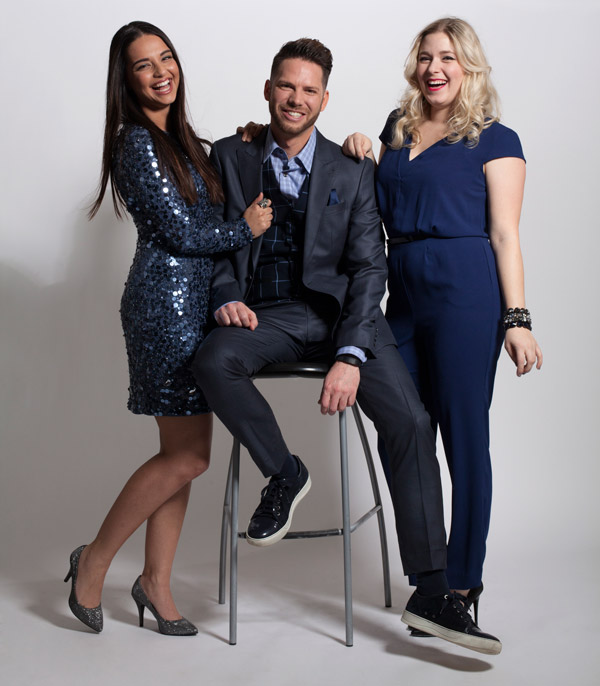 Justine Iaboni & Alex Kenton
Justine Iaboni (Jetset Justine; Director at KENTON Magazine) looks lovely with her boyfriend Alex Liang (Editor-in-Chief of KENTON Magazine). The two fashion-forward sweethearts can style fantastic looks both individually and together (Instagram:@styletogether).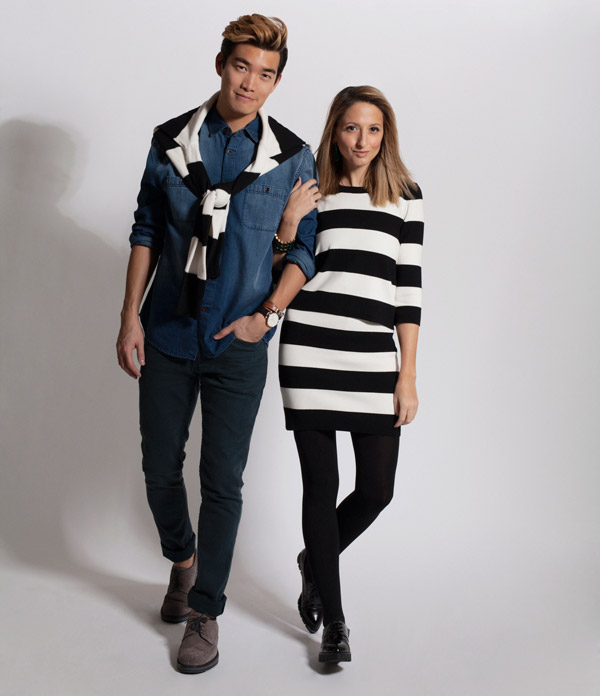 Ryan Emberley & Sabrina Maddeaux
Veteran LE CHÂTEAU love birds Ryan Emberley (photographer) and Sabrina Maddeaux (Fashion and Lifestyle Editor at NOW Magazine) up the ante in glam looks for a night out.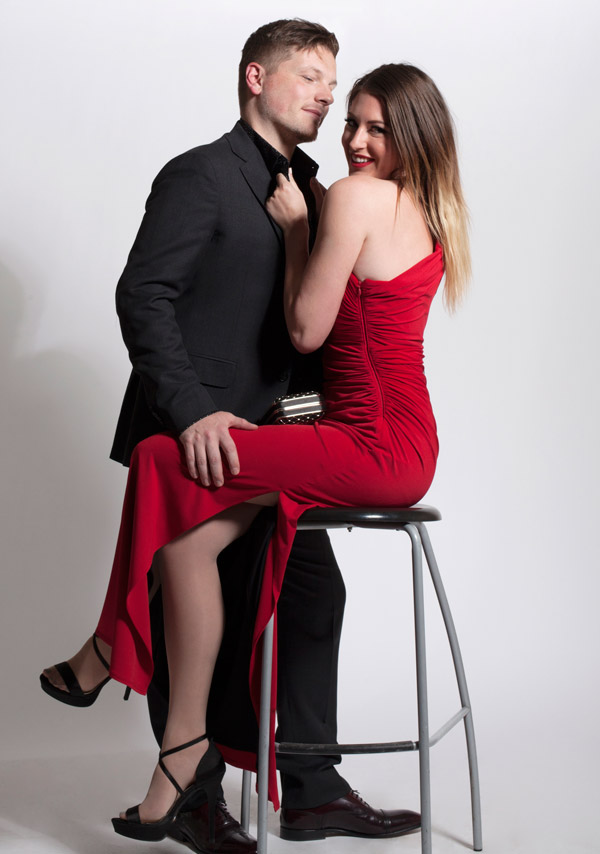 Casie Stewart & Lauren O'Neil

Best friend bloggers Casie Stewart (Casie Stewart: This Is My Life) and Lauren O'Neil (Lauren Out Loud) kick up their heels and have fun. The pair's coordinated accessories prove that great minds think alike.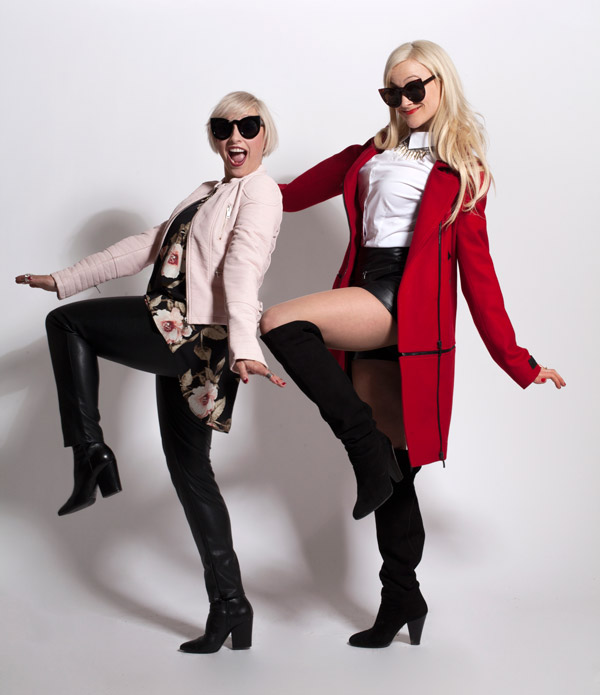 Lucy & Tu 
Adorable newlyweds Lucy (LE CHÂTEAU Senior Manager) and Tu keep it casual in outfits perfect for a low-key date night. The pair attribute their modeling skills to their recent wedding photographs, but we think they have a natural talent.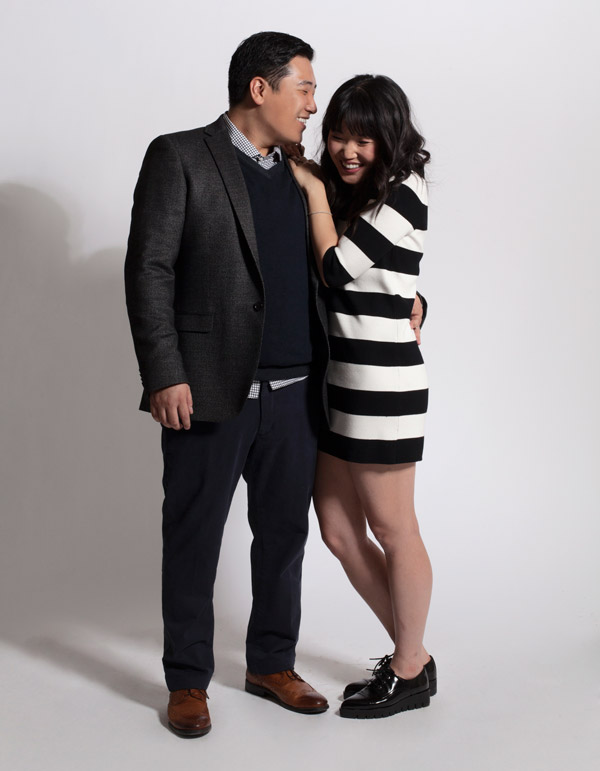 Erica Grenci & Puppy 
Erica Grenci (Everything-Beautiful) and her lovable puppy Lucy are pros both in front of the camera and in the style game. No doubt, Erica's talent for documenting beautiful things helped her pick her on-trend outfit.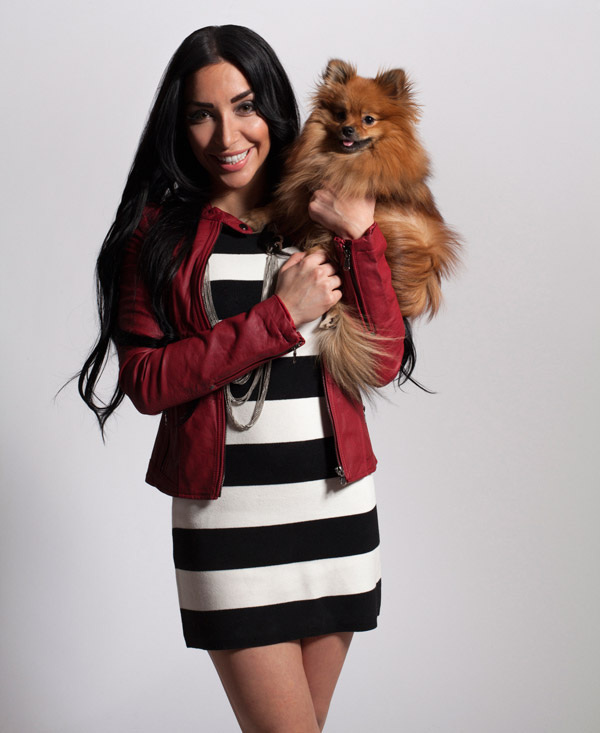 Daniel & Julio
Engaged power-couple Daniel Desforges (Do the Daniel; Business Manager of FASHIONIGHTS) and Julio Reyes (Creator of FASHIONIGHTS) get cozy in warm jackets. The fashion and lifestyle aficionados and were all smiles in between the each frame.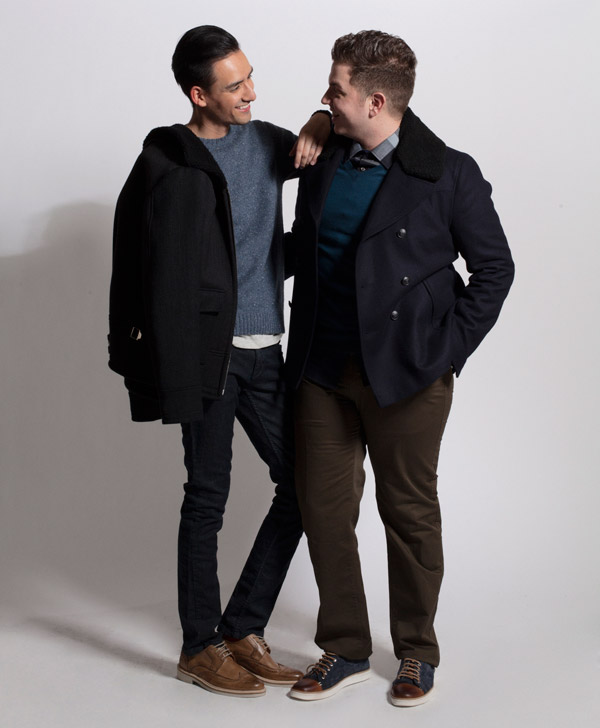 Shop all the looks now at LeChateau.com and #SPREADLELOVE today!