Looking to finally break out your spring wardrobe? With the weather slowing cooperating, the time is now or never to get up-to-date on the newest and best trends of the Spring/Summer 2015 season. Enter Style & Beauty Expert Lisa Kisber: Stunning and smart (she has actually earned 2 law degrees and worked as a corporate lawyer in NYC before finding her true passion – fashion & beauty), Lisa's known for her style blog LKISSTYLE and her radio work as part of Montreal's Virgin Radio team and her latest gig – Global Montreal's Style & Beauty expert.
Tackling all things fashion for our readers and her avid fans, Lisa shares her expert advice over a 5-episode video series, starting today!  Watch on as Lisa talks all things Navy and Nautical.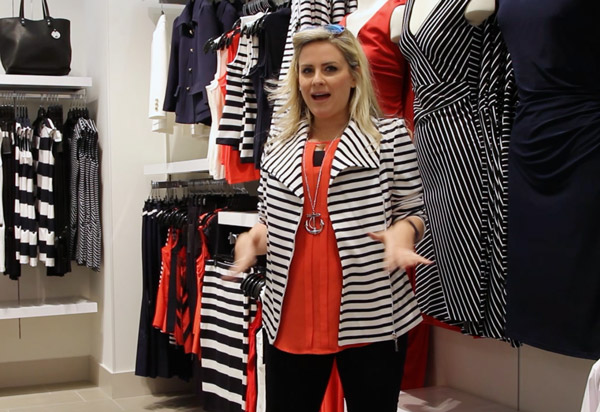 Watch out for the next video – all about brights – coming soon.
Love Lisa's Look? Head over to LE CHÂTEAU.com now.