If you'll be shopping at Carrefour Laval in Montreal within the next month, take the time to stop in front of the LE CHÂTEAU window display. If you do, you'll have the pleasure of discovering artwork from the next generation of Canadian artists.
LE CHÂTEAU's spring collection is displayed alongside the work of Li Zhu and Mario Aristhène, winners of the #artmode competition. For the two artists who are studying visual and media arts at UQAM, this is a unique opportunity to have their work exposed in a high visibility space, merging art and fashion in an urban setting.
This is only one of LE CHÂTEAU's ongoing efforts to support young artists. Last August, the chain's Montreal Outlet store became the setting of "ART UNHINGED", a massive contemporary art exposition curated by Matthew Stavros.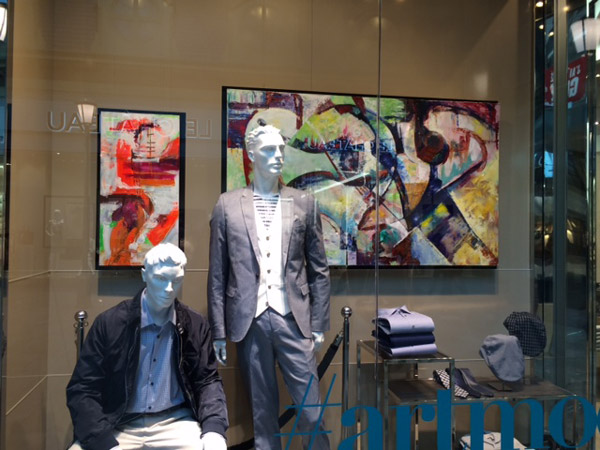 ABOUT Li Zhu
Li Zhu is a Canadian artist of Chinese ancestry. She is currently studying art at l'École des arts visuels et médiatiques of l'Université du Québec à Montréal. Li Zhu is a multimedia artist who practices performance art as well as two-dimensional art. "The Trace of Fabrication" (fr: La trace de la fabrication) is a series that uses textures and colours born from technological evolution. Shapes and motifs inspired from nature are transformed by a technological touch that highlights the beauty of fabrication.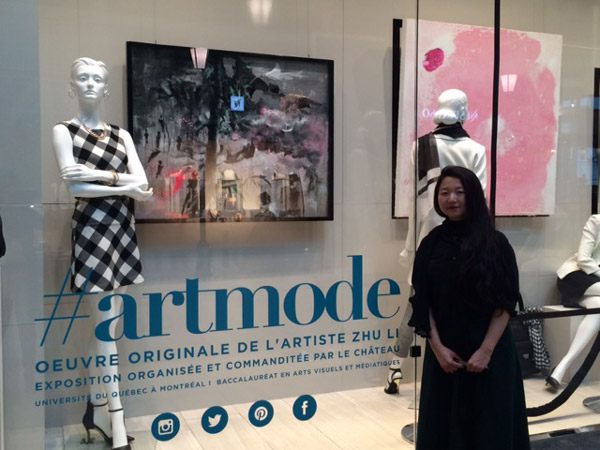 ABOUT Mario Aristhene
 Mario Aristhene was born in 1978 in Haiti. He then moved to Quebec to pursue his studies. He was always attracted to the arts and fascinated by the illustrations in his books, which compelled him to draw on everything he could put his hands on. In 1991, he was designated by a municipal association to be the youngest artist chosen to paint on his neighborhood's walls. It was a success, and that is how his career as an autodidactic artist began. He started painting in 1997. He felt possessed by the power of creation and he did everything to integrate the city's artistic milieu. He is a multimedia artist who graduated with a BA in visual and media arts from UQAM. His preferred mediums are painting and sculpture. He adapts his technique to his inspiration or subject matter.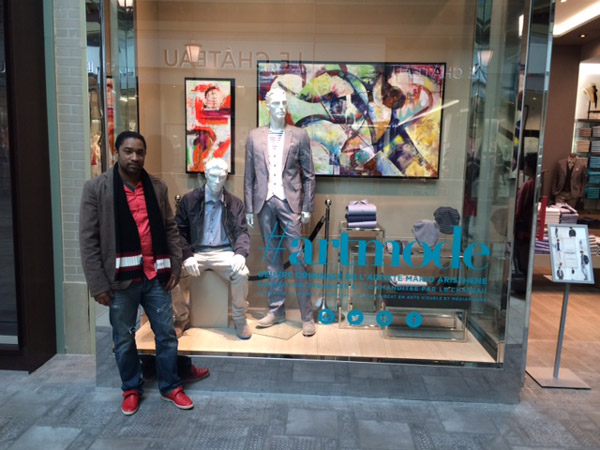 For the avid art collectors amongst LE CHÂTEAU's shoppers, #artmode is an opportunity to discover new talent and acquire an original piece.