We recently had the honour of shooting some of our top F/W 2015 looks with top fashion blogger Lolitta Dandy of the popular style go-to site FashionIsEverywhere.com. Lolitta curated the pieces into ensembles that reflected her style personality while paying homage to a decade of fashion we are all in love with at the moment: the '70s.
While shooting, we sat down with Lolitta to learn what inspires her to do what she does:
LC: How long have you been a blogger and worked in the fashion industry?
LD: I will be working in the fashion industry 10 years this October and I have had my blog, Fashion is Everywhere, for 4 years. I worked at different magazine publications before blogging, such as Clin d'Oeil. I really liked working with the online version, that is what led me to start my blog.
LC: What made you want to work in fashion?
LD: I have always been passionate about fashion. Since I was 14 I watched Jeanne Beker on Fashion Television and I thought to myself, I want to do that one day.
LC: What inspires your style the most?
LD: Everything! But if I had to narrow it down I would say different cultures and decades inspire my style the most. I love updating old styles to wear in today's fashion scene.
LC: What trends are you most looking forward to wearing this autumn?
LD: Obviously the 70's trend. Fur, suede, and fringe are all in this season so I am looking forward to wearing various patterns and textures. I am also looking forward to wearing anything African inspired. I especially like the pieces from designer Stella Jean's collection.
LC: What beauty products are a must-have when the temperatures start to drop?
LD: A good moisturizing cream and lip balm are essential. Also sunscreen because the rays are still strong in the fall and most people think the sun won't affect them but it will. And of course a burgundy lipstick, I love that colour for fall.
LC: How do you spend your time outside of blogging?
LD: I spend a lot of time with my family. I try to do many activities with them, especially my niece. I enjoy going to movies and out to eat at restaurants. My favourites are Le Richmond, Ikanos, La Champagnerie and Doca. And I love Greek or Peruvian food.
LC: What is your favourite thing to do during autumn?
LD: I like to take walks with John around our neighbourhood in Little Burgundy, St. Henri or down by the water. I also love to go out for brunch and sip on hot chocolate, my favourite spot is Chez Regine. And I definitely love shopping in the fall, it is the best season and the fashion is the most interesting.
Enjoy some of Lolitta's curated looks: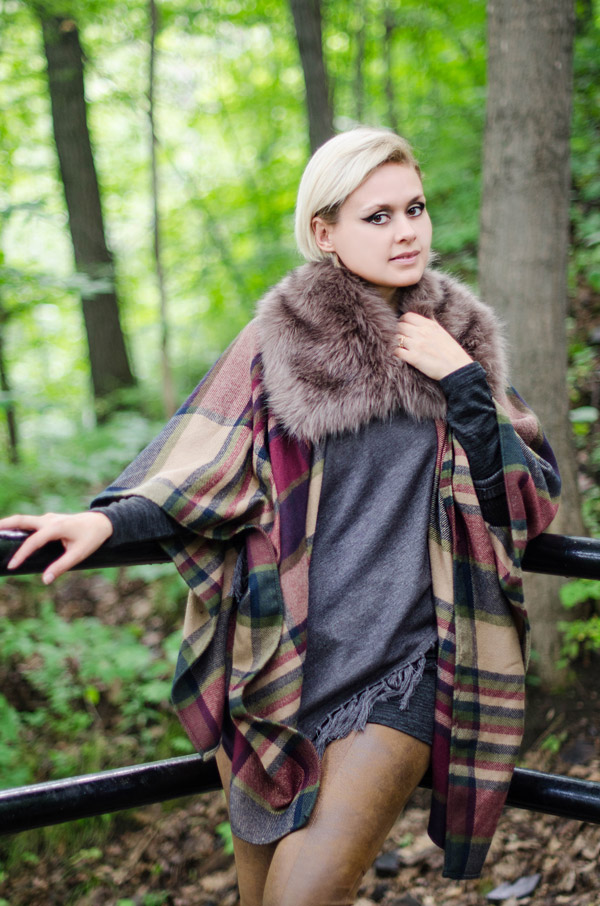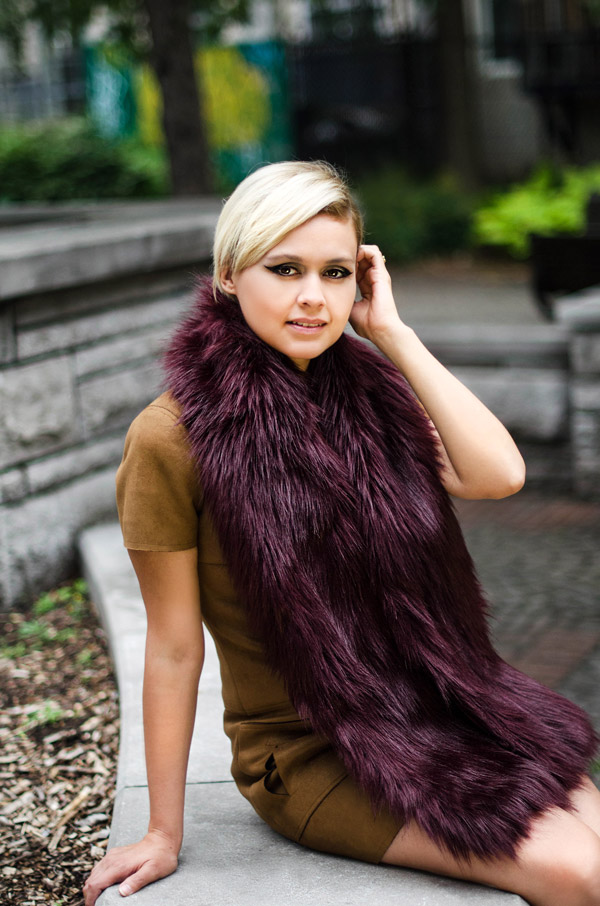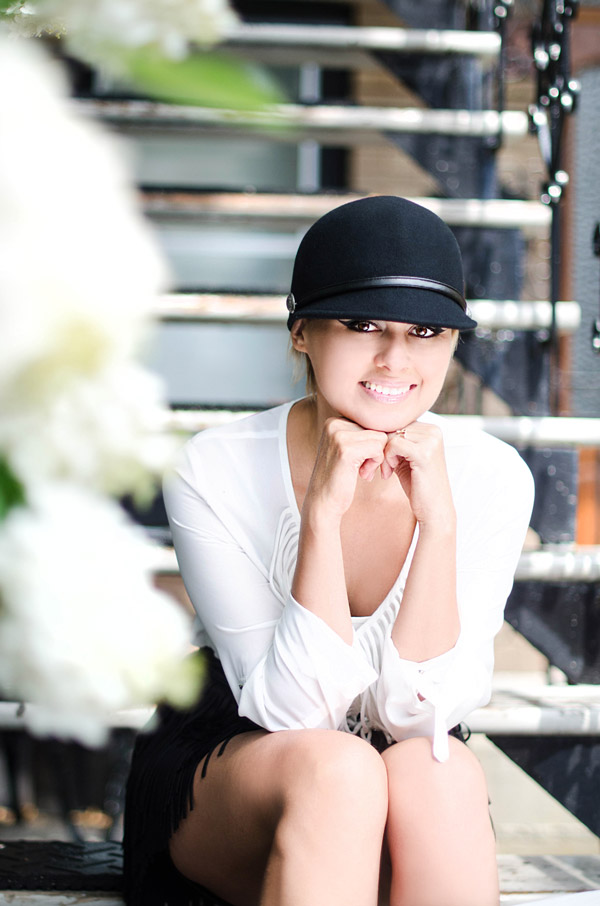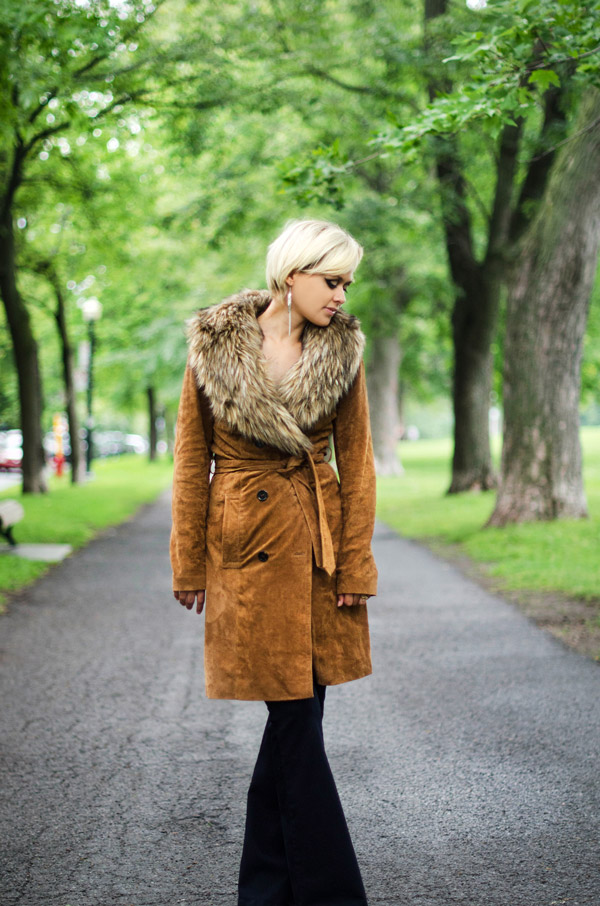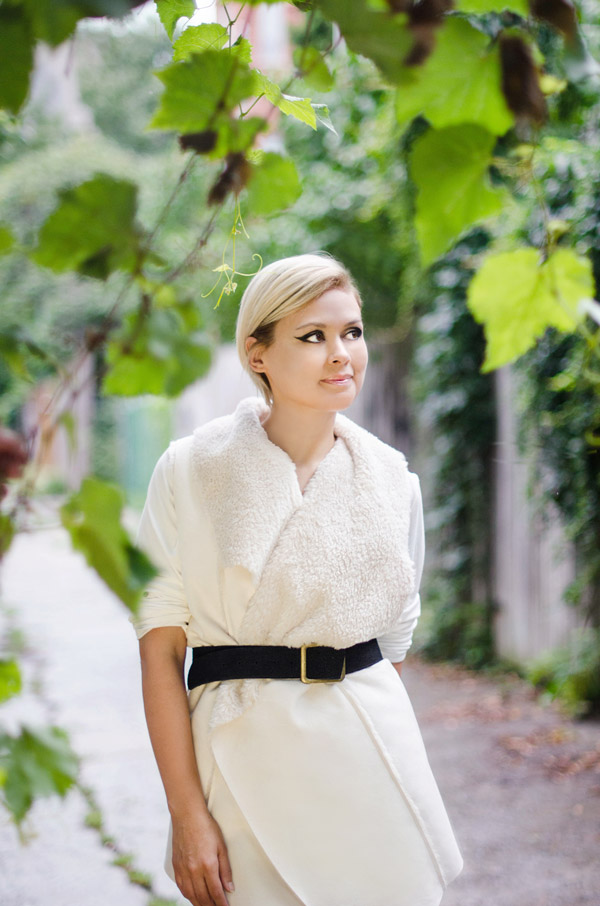 Shop these looks now at LeChâteau.com.