There is no better way to complete a head- to-toe outfit than adding the perfect amount of class and sophistication by accessorizing with a classic handbag. Fittingly, we have the perfect selection of handbags just for the occasion. We are excited to announce that we are offering an exclusive premium leather handbag collection designed in Montréal by Québec's fashion guru, Louise Labrecque. Made in genuine leather and embellished with gold hardware, the black handbags are available in six timeless styles in select LE CHÂTEAU stores and online a lechateau.com. 
From the convertible backpack, the bowling bag, the crossbody bag, to the hobo, the satchel and shoulder bag, each handbag will flatter a woman's style and compliment her lifestyle no matter what occasion.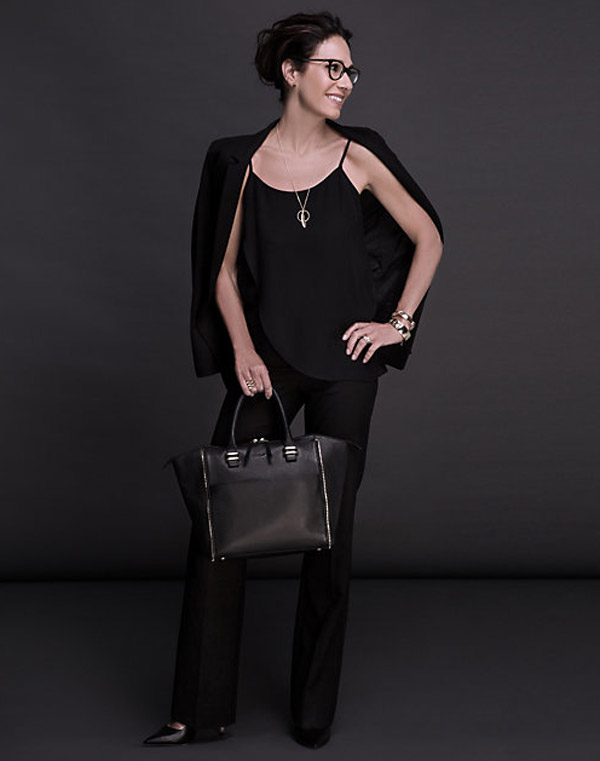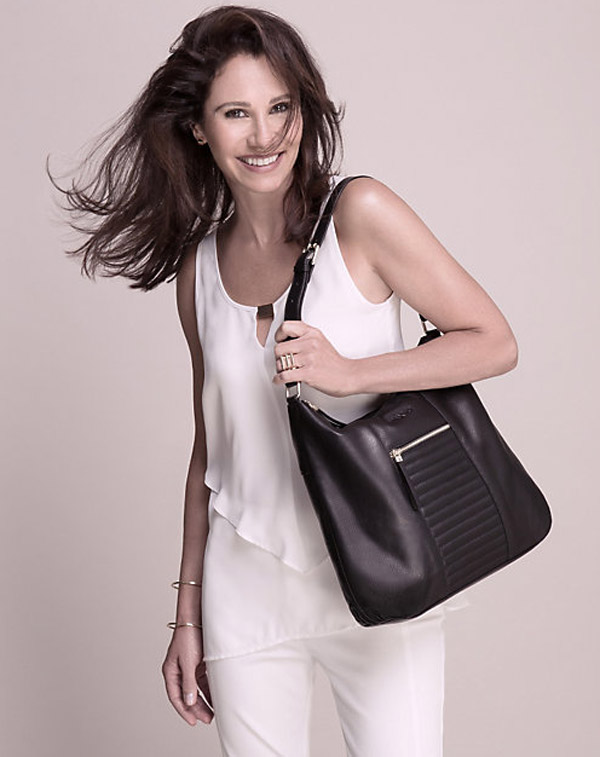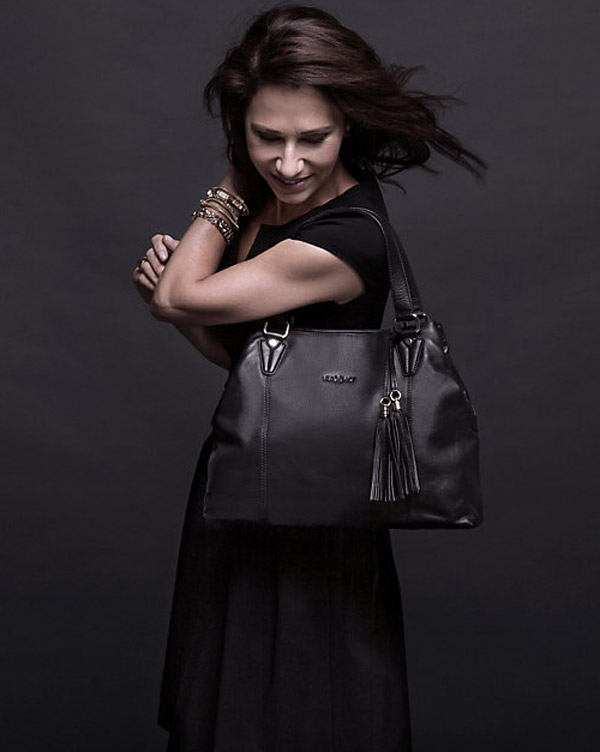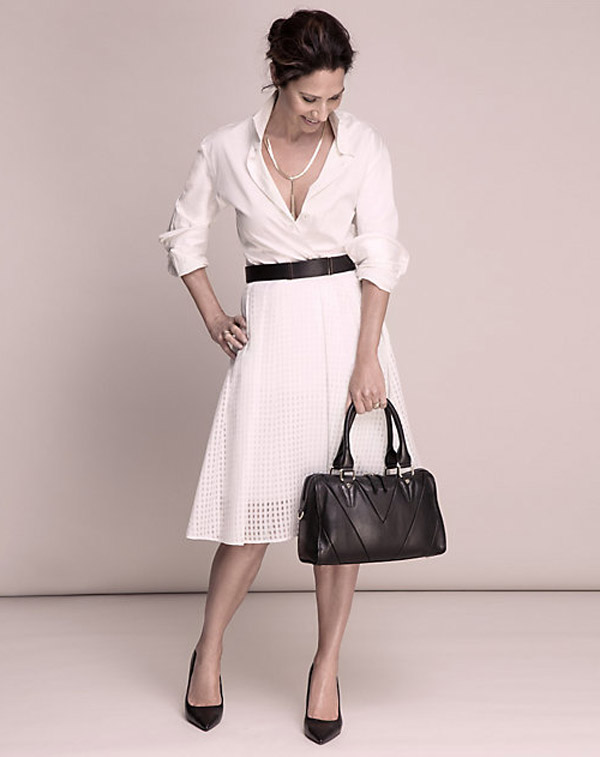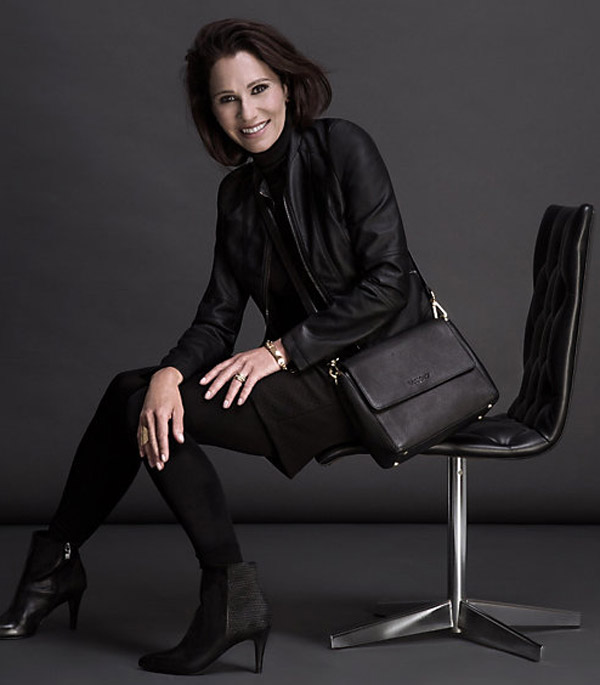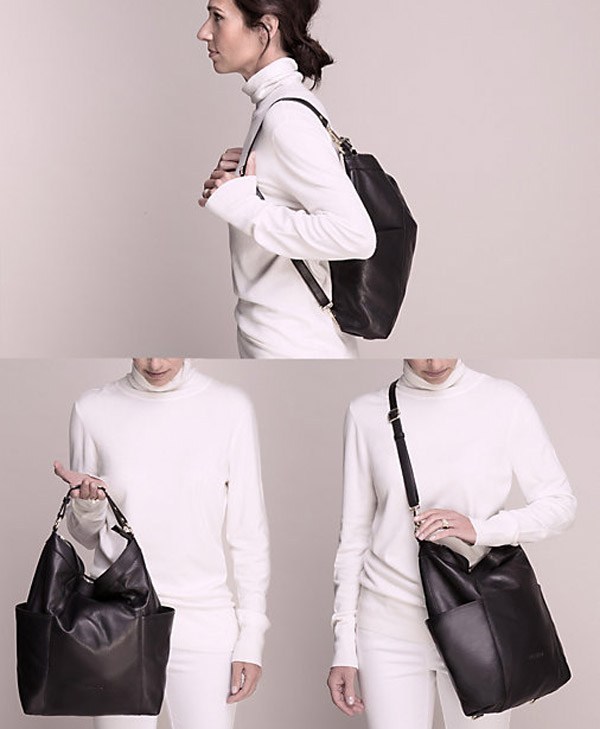 On September 26th and 27th, Louise presented her new line of premium leather handbags at LE CHÂTEAU'S Carrefour Laval and Laurier Quebec store locations. Lined with a red carpet, the first 10 customers who purchased a Louise Labrecque handbag during the event received a special LE CHÂTEAU gift.
Women of all ages enthusiastically waited to meet with Labrecque and had a personal style session to find the handbag that best suited them. Marie-Andrée Poulin and Anne Bisson were among the notable guests to attend the event as well.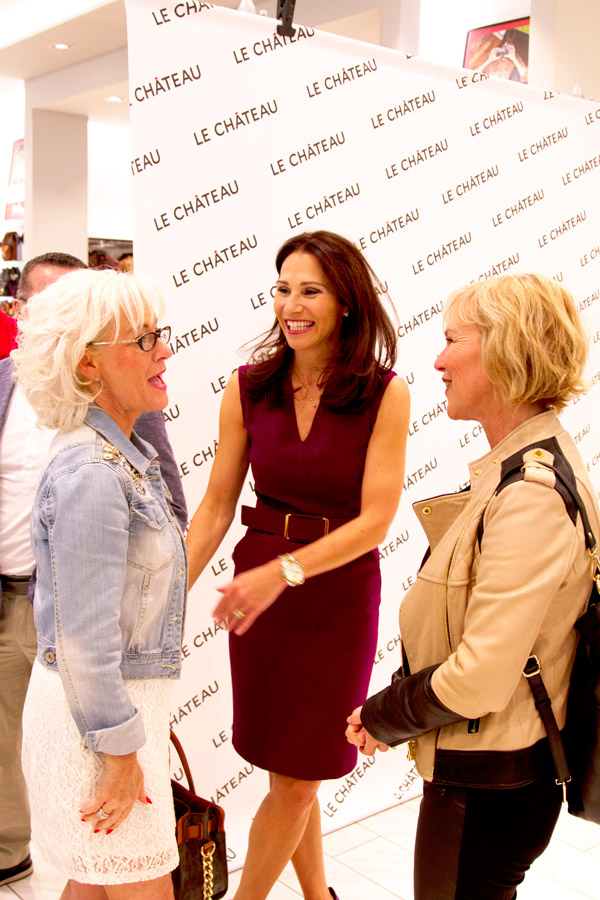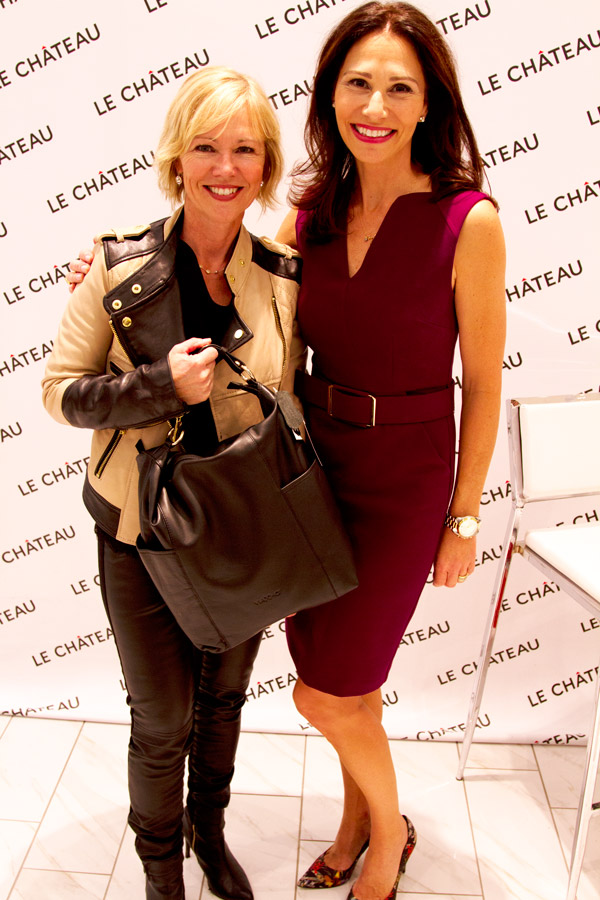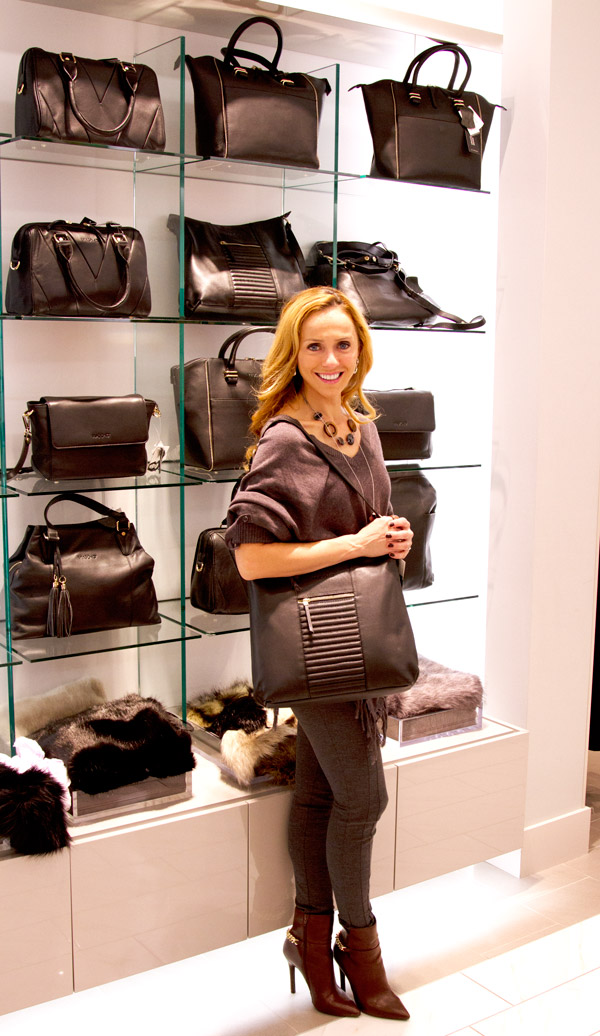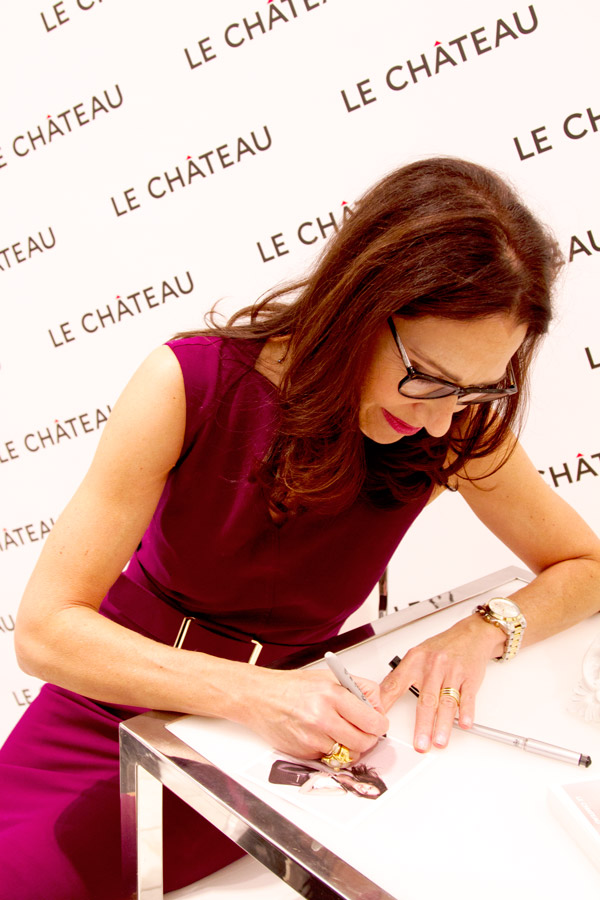 The limited leather handbag collection is now available in LE CHÂTEAU locations across Canada and online at lechateau.com
We had the chance to chat with Louise after the event to talk about all things style.
Q: What is your favourite bag of this collection?
A: If I had to choose one, I would choose the big one [Leather Should Bag]. Because it's elegant, you can put a lot of things in it, you always look chic with a bag like that.
Q: What is your favourite fall trend?
A: I really like the 70's, I really like the Boho look, it's a feminine easy going look.
Q: What is your favourite Montréal spot?
A: I really Bouillon Bilk, it's a restaurant. Its really good, the ambiance is really good.
Are you a fan of these limited edition handbags? Get your favourite before they are gone!