3 WAYS TO WEAR NEW YEAR'S EVE OUTFITS
This New Year's Eve celebrate the evening in style. Of course, LE CHÂTEAU has curated three stylish outfits that can be worn to any occasion. Whether you planned a low key evening, are attending a dinner party, or a black tie event, these three looks will add the perfect amount of sparkle to your New Year's Eve celebration.
This simple and chic outfit is ideal for a night-in celebrating with friends or family. Keep it stylish yet comfortable by pairing grey denim with a silver halter top and a velvet blazer. Add some sparkle with stackable metal glitter rings and black rhinestone pumps.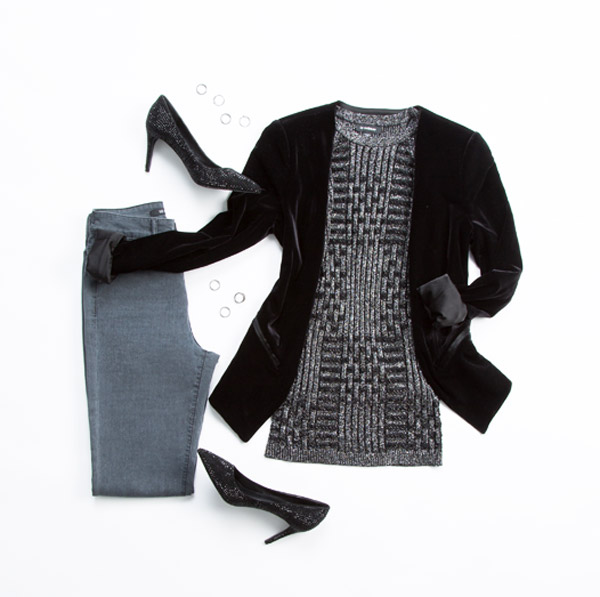 This flirty sequin dress is fun for a night out in the city whether dining out at a restaurant or attending a soiree at a lounge. This cocktail dress is black with a gold sequin skirt. For an extra edge wear it with a collarless blazer, mesh shooties and gilded gold jewellery.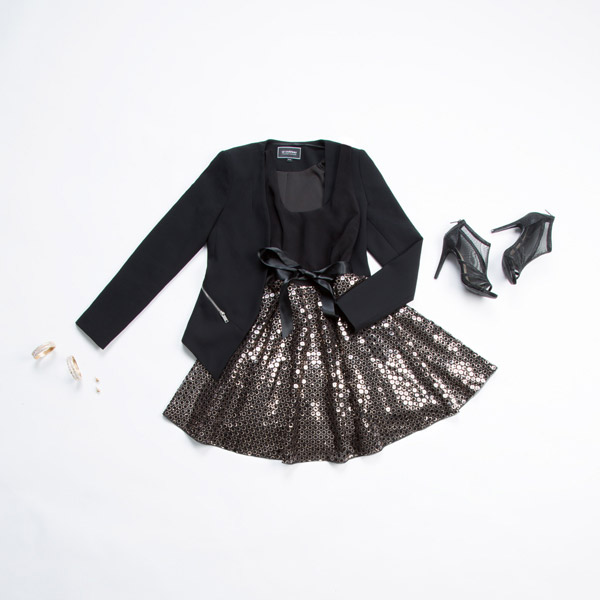 Attending a gala or black tie event? Wear this elegant floor length dress in navy. Accessorize with glitzy bracelets, an ear cuff, a rhinestone clutch and metallic silver pumps. You are sure to be the spotlight that evening.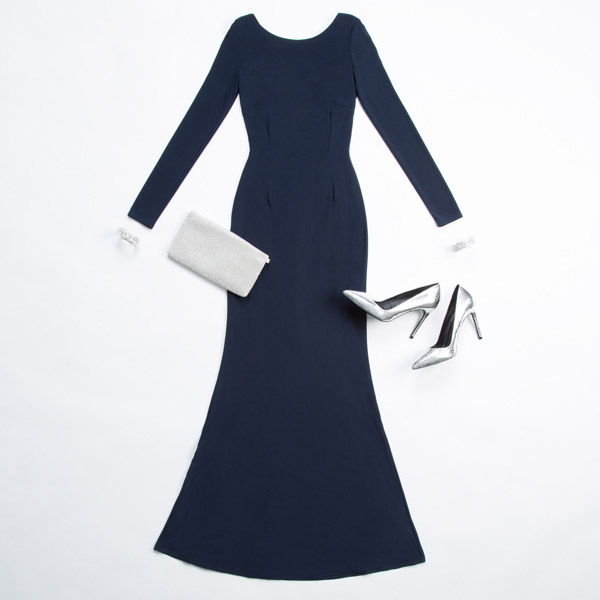 Whatever your event, looking chic is the best way to start the New Year.