LOVE BIRDS: DANIEL + JULIO
As we continue to unveil our favourite #LoveBirds, we are thrilled to showcase the love (and great style) of Daniel Reyes, founder and online editor of the lifestyle blog DoTheDaniel.com, along with his partner, Julio Reyes, who is the founder of the fashion blog FASHIONIGHTS.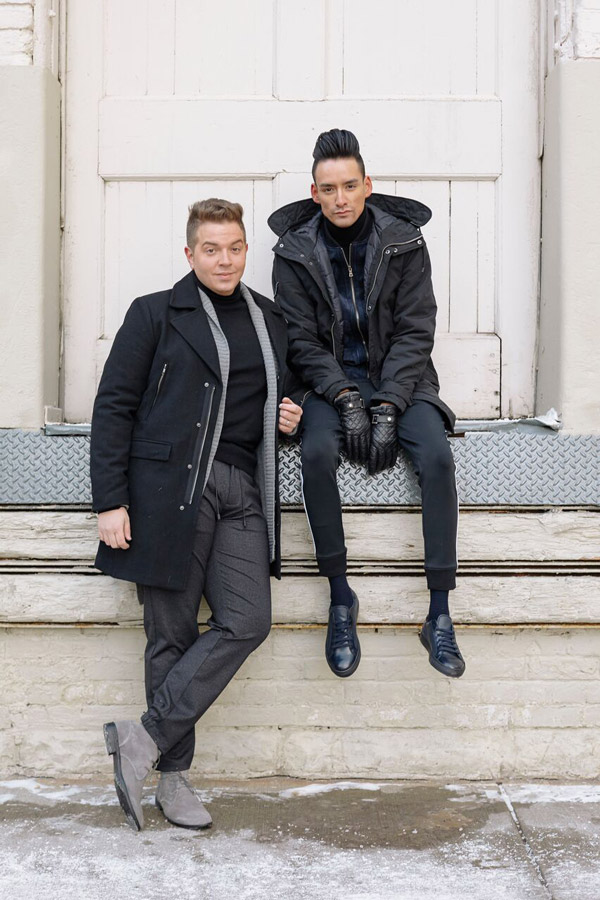 Couple Names: Daniel + Julio
Relationship: Newlyweds
Q1: Which emoji best represents your relationship?
💃
Q2: What Netflix Series/Movie best represents your relationship?

Grace & Frankie because behind the scenes, we're total weirdos with one another who love to laugh.
Q3: If you could take a trip together right now where would you go and why?
London, England! Julio has never been and it's one of Daniel's favourite places in the world. Fashion, food & so much beauty all combined.
Q4: Describe each other in 3 words.

Daniel is charming, opinionated & loving
Julio is outspoken, inspiring & passionate
Q5: "I love when…
I love when Daniel wears a white t-shirt with dark denim
I love when Julio wears colour, since it doesn't happen often!
Follow our blog until Valentine's Day as we reveal 5  fabulous love pairings we are totally inspired by. 
#CaptureLeMoment
Shop their head-to-toe looks HERE.