LOVE BIRDS: ROSLYN + VIGGO
With Valentine's Day just a day away, we're unveiling the last of our 5 #LoveBirds in honour of this special occasion. We are rounding out the series with an adorable couple that will melt your heart. Roslyn is the founder of the popular blog StyleForage.com and Viggo is her too-cute-for-words four-year-old son.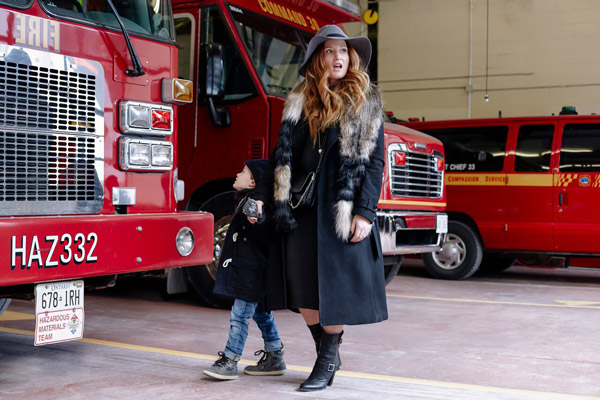 Couple Names: Roslyn Costanzo + Viggo
Relationship: Mother + Son
Q1: Which emoji best represents your relationship?
Definitely the 😂 "tears of joy" emoji because Viggo's zany four-year-old observations and antics keep me in stitches and honestly, I have so much love for him that sometimes it actually brings tears to my eyes.
Q2: What Netflix Series/Movie best represents your relationship?
I Love You, Man. It's all in the title.
Q3: If you could take a trip together right now where would you go and why?
Probably back to Florida. He still talks about our trip there last winter and really wants to go back so he can visit Kennedy Space Centre and have lunch with an astronaut (which we wouldn't mind doing ourselves!).
Q4: Describe each other in 3 words.
Sweetest kid ever.
Q5: I love when…
I love when Viggo wears scaled-down versions of something an adult would wear. He has a floral button-up shirt that looks really cute on him, a shawl-neck cardigan, skinny jeans, a sweet green, velvet blazer that he wore over the holidays–stuff like that.
Thanks to all our Toronto Influencers for indulging our soft-side and showing us theirs. See all 5 of our #LoveBirds here.
#CaptureLeMoment
Shop their head-to-toe looks HERE.