Style Files: The Ultimate Workweek Wardrobe
Rock your Weekday Wardrobe with these helpful tips from our in-house stylist.
Monday: The Big Boardroom Presentation
A boardroom-appropriate shift dress is a perfect staple to wear to your big Monday morning meeting. For a burst of colour, choose a fun print such as this abstract brushstroke print paired with a structured blazer over top. You will look professional while also showing off your great personality. Polish off your outfit by pairing it with nude sling-backs, understated jewellery and a sleek black purse.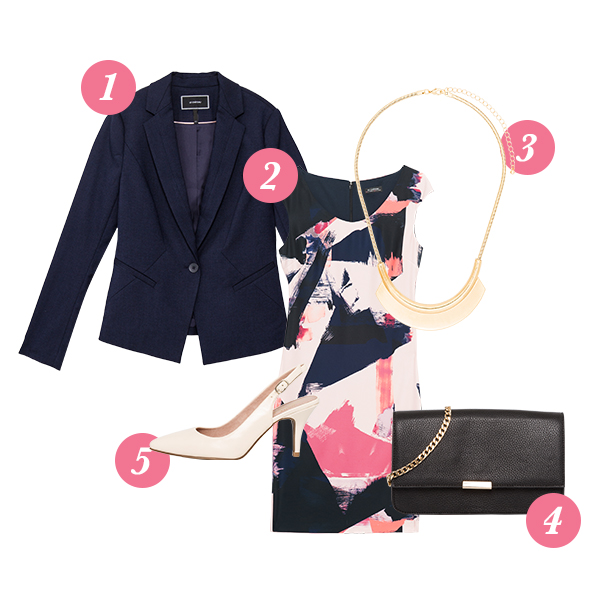 Tuesday: After Work Happy Hour with Girl Friends
Looking for the perfect happy hour outfit for that after work get together? Wear a pair of our extremely comfortable skinny pull on pants and style it with a geometric print blouse, classic long vest and block open toe heels. This outfit is effortless but you will still look put-together all day, and when you meet up with your girlfriends for cocktails. Complete the look with a geometric cuff and silver chain necklace.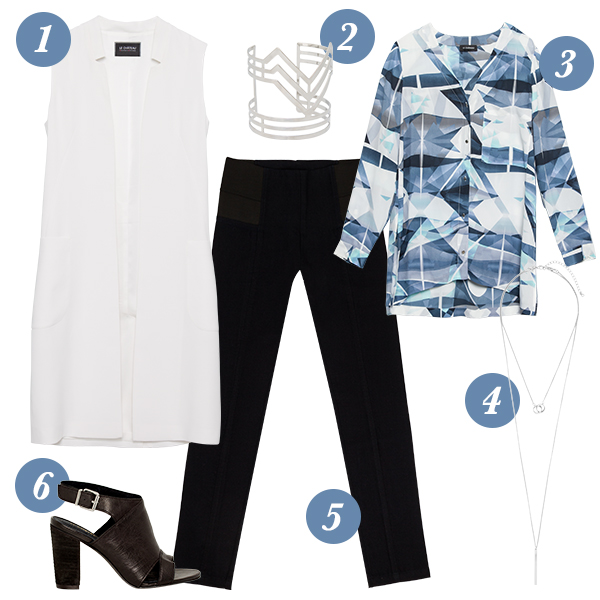 Wednesday: Lunchtime Errands Around Town
We all have errands to run, and what better time that a mid-week lunch break. For a half hour or more running around, we highly recommend sporting a great pair of comfy ballerina flats to ensure you can run around town all day. And look chic while doing so by wearing stretch denim with a crisp white top and a modern khaki coloured trench coat. A pair of clean silver earrings is feminine touch that takes your look from simple to stylish.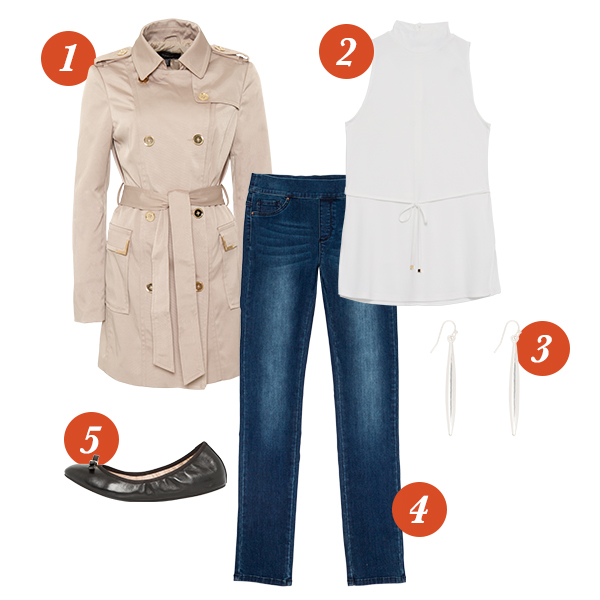 Thursday: Work it into a Great Date Night
Thursdays are a great excuse to elevate your office look, especially if you have a date lined up later on. To achieve an irresistible day-to-night look, wear a full knee-length skirt with a pastel blue crew neck sweater. Accentuate this soft colour palette by stepping out in white ankle strap sandals and silver twist earrings. It's time to flaunt your feminine side.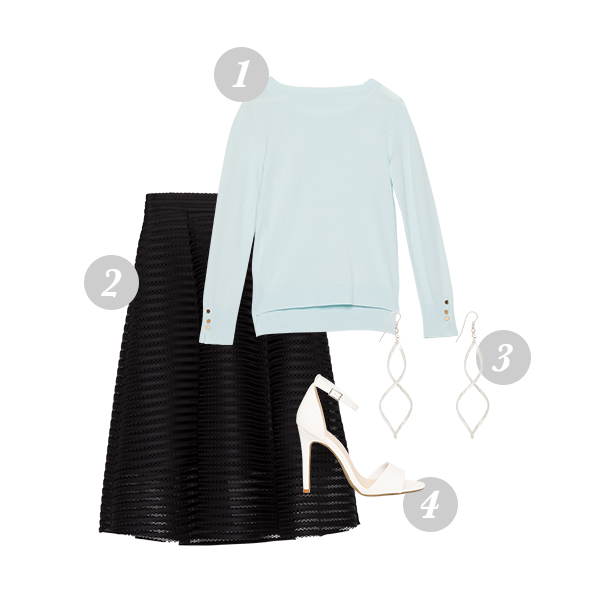 Friday: Fall for Casual Fridays
By the end of the week it is time to relax with your wardrobe just a little bit. If your office permits, drawstring trousers and a white jersey t-shirt may be acceptable when it is casual Friday. To polish your look while still keeping the comfort, wear a flowy blazer and a sophisticated pair of pumps. Complete your look with a couple criss-cross rings for a touch of edge.
Whatever the day, make your look stand-out with career staples from our Suit Shop.
 Looking for a job? Check out our top tips on NAILING YOUR INTERVIEW OUTFIT.