INSPIRED: INTERNATIONAL PICNIC DAY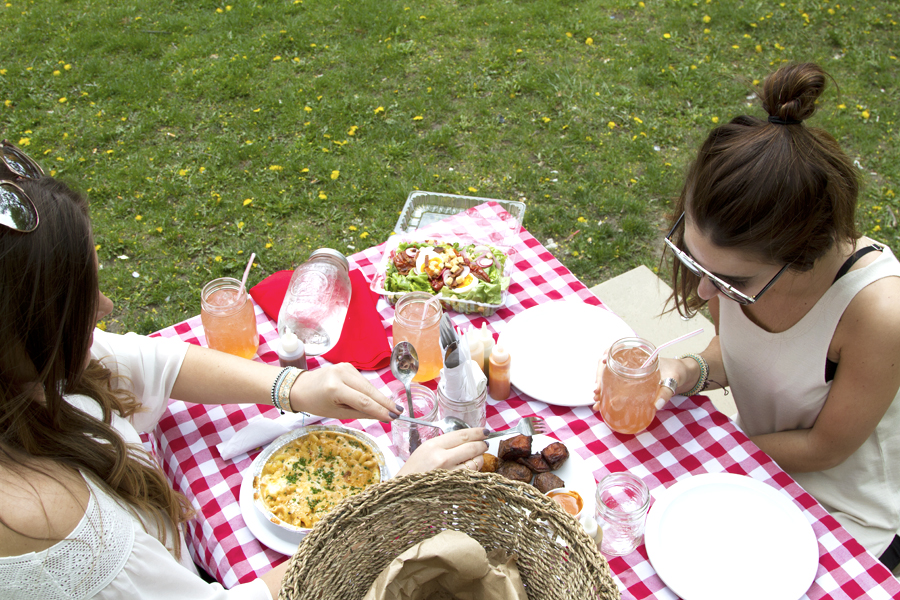 Grab your vino – Saturday June 18 is International Picnic Day, and what better way is there to enjoy the summer than by savoring some delicious food outdoors. Planning a picnic is the perfect opportunity to celebrate the season with friends and family. Follow our tips on where to go, what to bring and what to wear to your next picnic.
Where to Go
Venture out to one of Montreal's best parks to enjoy your picnic. Our top choices are Parc du Mont Royal, Parc La Fontaine, and Parc Jean Drapeau. A park is the perfect place to spread out a blanket, relax with your friends and play a few games while enjoying some delicious food.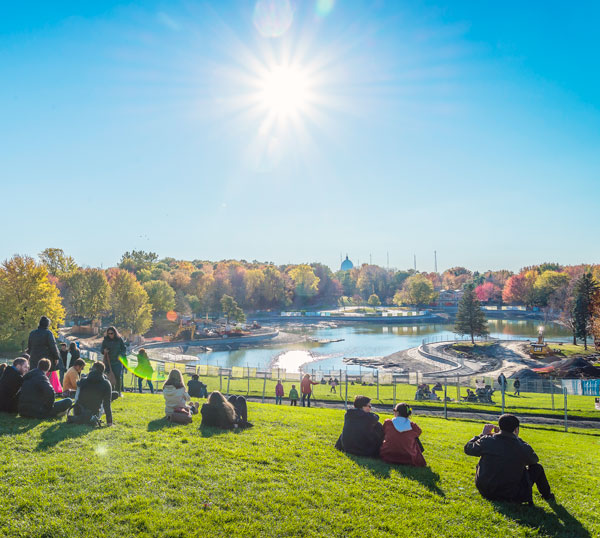 What to Bring
Remember to pack all the essentials for your picnic such as a blanket, environmentally friendly plates, cups and utensils. Also sunscreen, a picnic basket and of course a Frisbee or soccer ball if you want to have some extra fun. Pack food items that are easy to eat and don't require too many utensils are best to pack. We suggest sandwiches, crackers and cheese, or fresh fruit. Lastly, don't forget to bring a refreshing beverage so you stay hydrated while outside.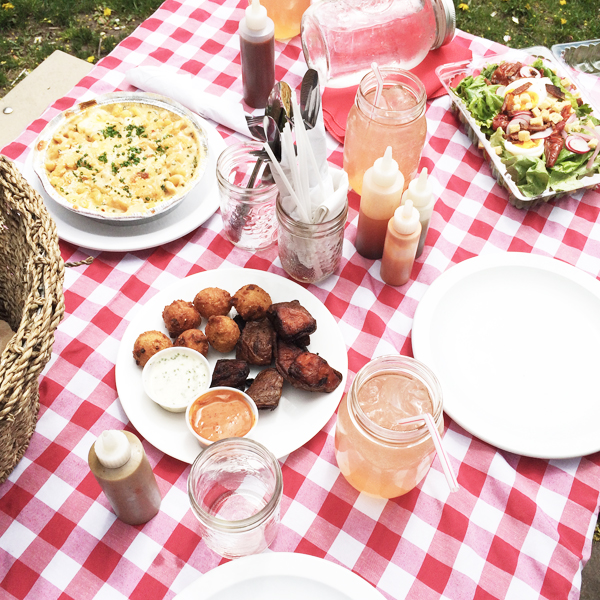 What to Wear
Dressing for a picnic is all about balancing style with comfort. For her, a long jersey skirt is perfect with a simple V-neck T-shirt and mules. For him, go for a simple pair of cotton chinos and a festive tropical shirt.
Shop our favourite pieces.