STYLE FILES: WHAT TO WEAR TO MUSIC FESTIVALS 
You know that music festival season is in full swing when… it's acceptable to wear flower crowns and metallic temporary tattoos while dancing to your favourite music. And this weekend in Montreal is definitely one that every festivalgoer has eagerly been waiting for since the tickets went on sale back in February. Can you guess what festival we are referring to? Yes, you got it -Osheaga! The past 6 months of anticipation is finnaaaaaaaally over!
We all know that with great line ups of performances, comes a long day of dancing, so comfort is definitely KEY, of course while still maintaining the stylish boho chic look. Therefore, we've rounded up 3 looks for you to wear and some ways for you to style your outfit to be a showstopper at Osheaga or any other festival happening this summer!
This look definitely screams festival-ready! It's all about mixing different textures like how we did it here with a suede and denim combo. Suede is a key trend at music festivals, most people consider this fabric as a fall staple however; pairing it with a white bodysuit keeps it fresh for summer. And let's not forget the most important part of your festival outfit- the accessories! It's all about standing out so don't be shy to layer on those bracelets because the more the better!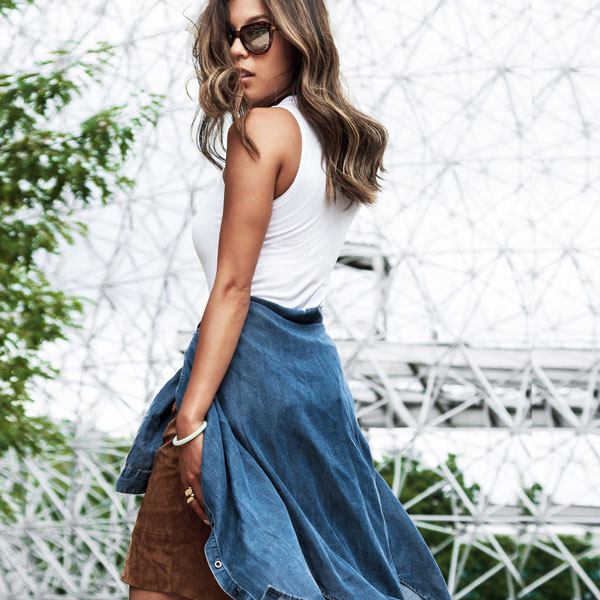 Bodysuit, Suede Pencil Skirt, Denim 
Music festivals are all about partying and having fun so don't leave the house without that fun arm-party! Stack on all those bracelets and rings with some metallic temporary tattoos and you'll be ready to glow! Let's not forget about this seasons most loved accessory: the choker! But most importantly don't forget to pack those sunglasses not only because they are super trendy but because you wouldn't want to be squinting trying to see your favourite artists on stage!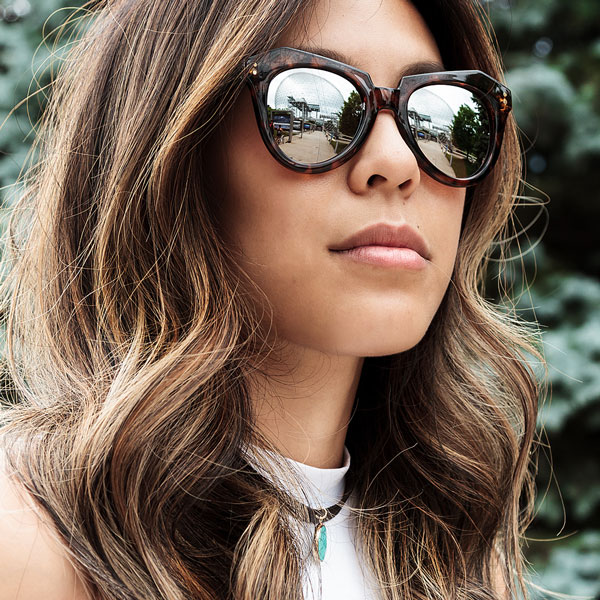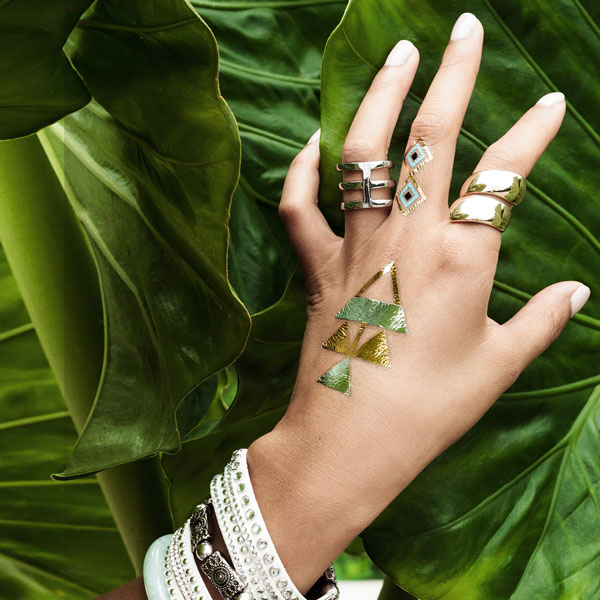 Sunnies, Choker necklace, Bracelets:
For this look we decided to add some print because prints are always a good option to play up any outfit. Style a basic grey t-shirt with a floral print drawstring pant and accessorize with our personal favourite the anklet and some turquoise jewellery. You'll feel comfortable in this easygoing outfit while still looking fashionable.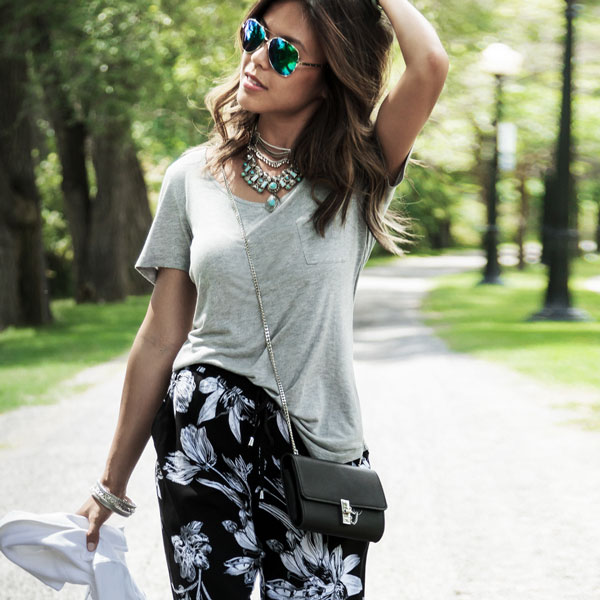 T-shirt, Floral Print Drawstring Pant, Chain Anklet, Slide Sandal

You can never go wrong with lace. This lace tunic instils a romantic and breezy look. Add a black and gold chokers and a pair of ghillie tie sandals to keep your all-black outfit streamlined.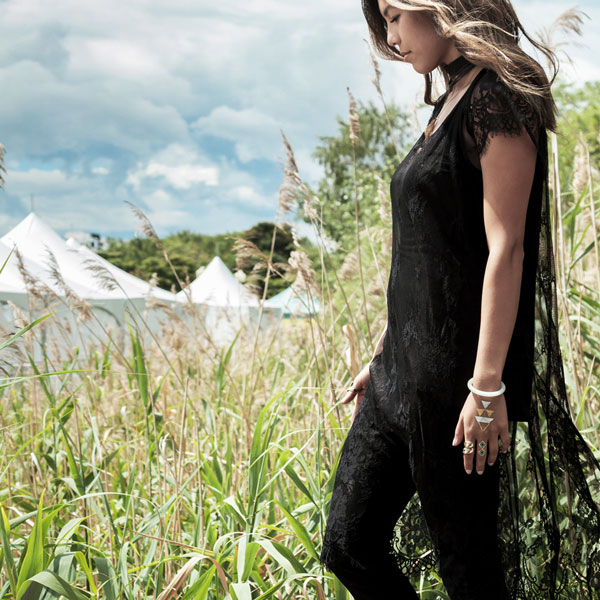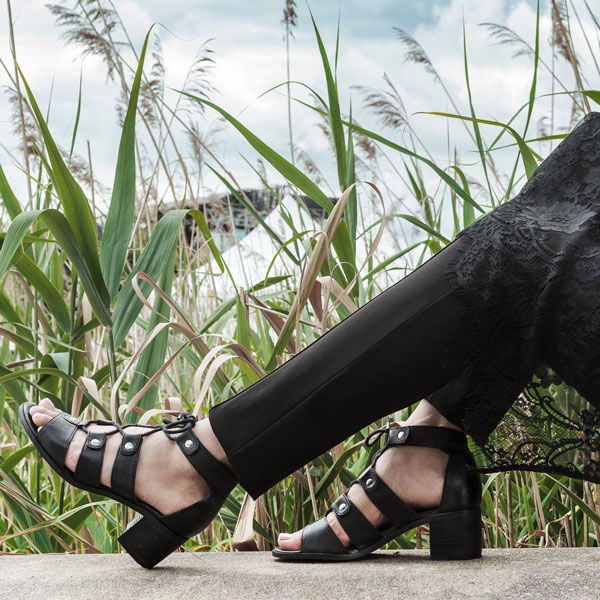 Lace Tunic, Pant, Ghillie tie sandals
We know it's going to be a tough one to decide which one to wear first but with festivals happening all summer long you can pick a different one for every festival. We will be attending Osheaga on Saturday and would love for you to come say hi to us! Follow us on Snapchat 'lechateaustyle' to find out where we will be for your chance to win a LE CHÂTEAU gift card!