BEHIND THE SCENES: FALL 2016 CAMPAIGN – PART 2
What do you look forward to most for fall? It's a tough question right? Rest assured, it took us a while to think about it too. We narrowed it down to two of our favourite things that epitomize fall; suede booties and red apples. And fittingly, these two are the stars in this week's segment as we unveil more behind the scenes of our Fall 2016 Campaign. Continuing with LE CHÂTEAU of Montréal; neighbourhoods, Outremont, Old Port and Downtown serve as the backdrops for the photo shoot. Featuring our fall collection, we tied in the season's most iconic food to capture the essence of what fall represents to all of us.
Fall is one of the most exciting fashion seasons; a time to embrace all things new and refresh the summer wardrobe. It's the season for cozy knit sweaters, lightweight jackets, and wool floppy hats. And with a new wardrobe, the perfect pair of fall booties are key! Suede is the material of the season; our fall footwear collection offers suede booties in earthy tones of cognac and burgundy. Whether you prefer a skinny suede pant or a pair of block heel booties, this rich fabric will instantly elevate any outfit.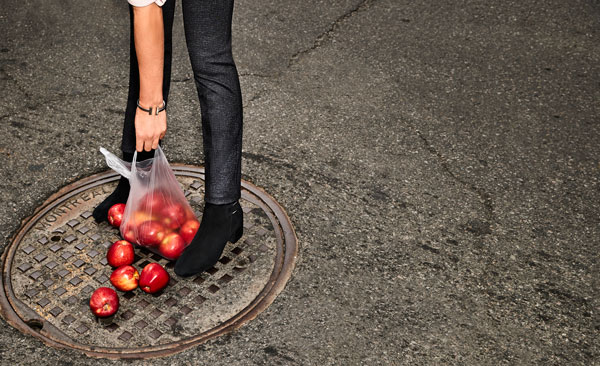 Officially, the first day of fall is only on September 22nd; it's never too early to get a head start on the season. So we put together a curated list of some of our favourite things to do in fall in Montréal (but we're trying not to get too ahead of ourselves).
Apple Picking
Aside from our love for all things suede, one of the top activities we're looking forward to is apple picking. Here in Montréal, there are many apple orchards outside of the city to visit. Apple picking is a fun activity to do on the weekend with friends and family. Can't make it out to an apple orchard? The Jean Talon and Atwater Market will have an abundance of apples and other seasonal produce available locally and fresh from the farm.
Food Truck Festival
Montréal's food truck festival (on the First Friday of every month) will also continue until October 7th, so if you haven't checked it out yet, there's still time.
Go for a hike
Mont Royal in September and October when the leaves start to turn colour is a wonderful way to get a view of the city while hiking up the mountain and taking in the fresh air.
Cafés
Last but not least, we love our cafés (after all we are from Montréal) and any excuse to drink a hot spiced cider or chai lattes at a quaint café, we'll take it. Really what's not to love about this season?
There's still lots to come as we roll out more exciting info weekly about everything you'll want to know about our fall 2016 campaign. PS: Our new collection started to hit stores and online already! Get your hands on it first & shop now!