BEHIND THE SCENES: FALL 2016 CAMPAIGN – PART 3
As promised, we continue to roll out fun and exciting info weekly about our fall 2016 campaign, and this week is no different. If you've been following our weekly posts, then you are up-to-date on the location, creative process and the model herself Elyse Taylor. If you have not been following our updates weekly then not to worry, we've added the links at the bottom of this post for you to caught up on everything you need and want to know about our new fall 2016 campaign.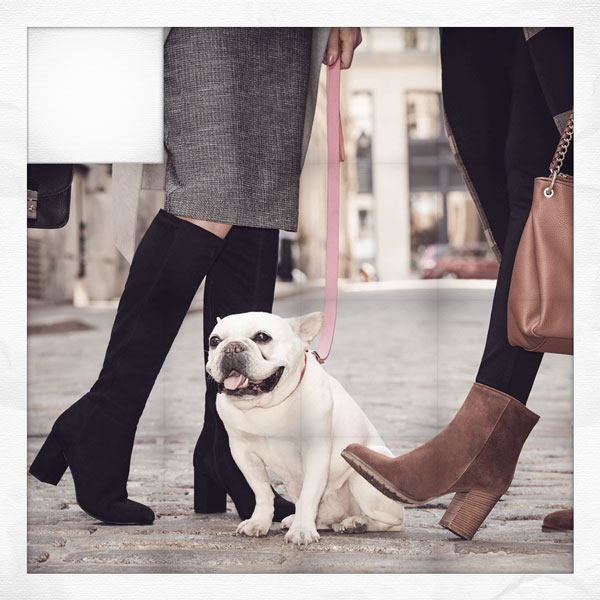 LE CHÂTEAU of Montréal campaigns are known for adding a little hit of fun and charm to the photos. Our team used props like oversized balloons in the metro and a spilled bag of fresh apples to add some humour to the photos, and now in this shot, it is the return of the dog, only this time we introduce our new furry friend Sarah the French Bulldog who was the star of this season's campaign. You may already be familiar with Sarah the Frenchy from her trending Instagram hashtag #SarahChien or through her mother Vanessa Pilon (@VanPailong) a top Quebec influencer. When we met Sarah we instantly fell in love with her playful charm and scouted her right away to be part of our photo shoot. With a dog this cute, we knew we needed to pencil her in quickly, because hey— she is definitely a celebrity dog in the making and from what we saw on set, a true natural.
Get a glimpse of Sarah in her day-to-day life! See more on Instagram searching #SarahChien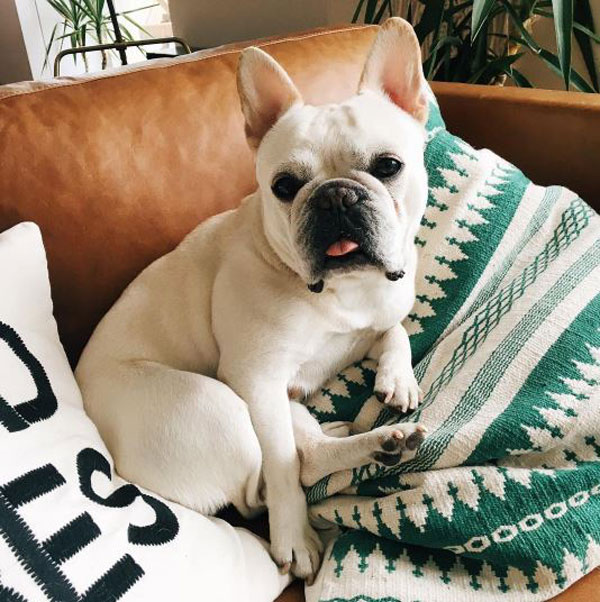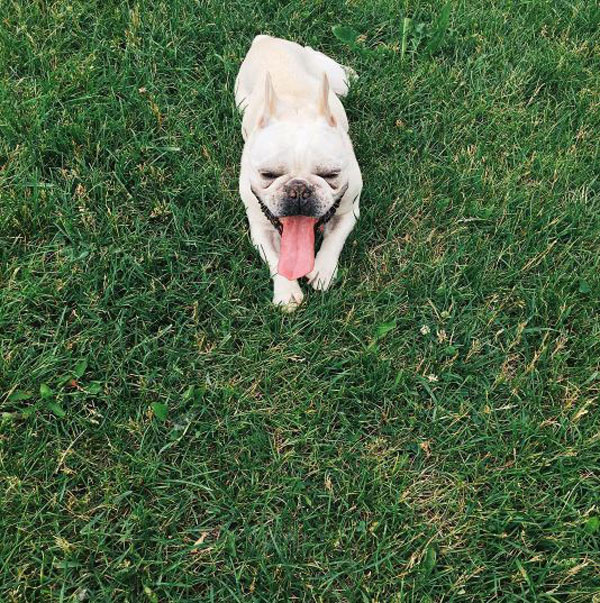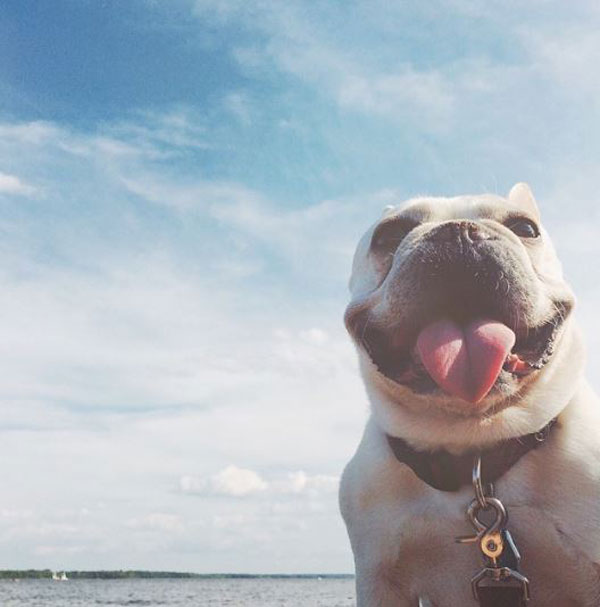 Don't fall behind, read our previous blog posts about our fall 2016 campaign below. Continue following the blog weekly because the fun is not over just yet, we still have lots to share with you!
https://blog.lechateau.com/2016/08/behind-scenes-fall-2016-campaign-part-1/
https://blog.lechateau.com/2016/08/behind-scenes-fall-2016-campaign-part-2/

https://blog.lechateau.com/2016/08/profile-le-chateau-montreals-campaign-model-elyse-taylor/