BEHIND THE SCENES: FALL 2016 CAMPAIGN – PART 5
Following our blog post featuring our famous French bulldog, Sarah (you may know her better through her trending hashtag #SarahChien) we continue take you along with us as we reveal more behind the scenes of our Fall 2016 Campaign. We've talked about the star, lovely Australian model herself Elyse Taylor and some of the beautiful backdrops of our favourite Montréal neighbourhoods; our next stop in this series takes us to one of the most famous neighbourhoods of Montréal known as the Old Port or Vieux Port.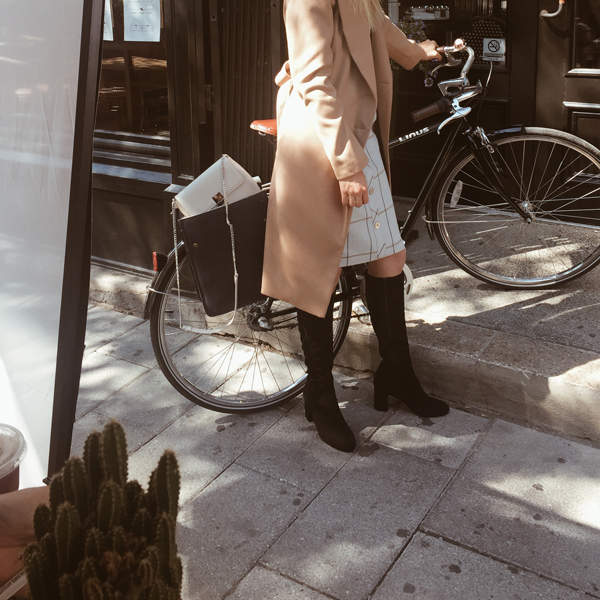 From its European flare to its narrow cobblestone streets and historic townhouses, it was no question that this charming neighbourhood was the ideal location for the photoshoot. With this fall campaign encompassing all things fashion, we wanted to pay homage to a city that defines the roots of LE CHÂTEAU and the fall fashions that we're currently coveting. From a staple camel coat to windowpane prints and knee-high boots, our fall collection is offering the must have trends of the season, and did we mentioned they're available online and in stores right now?
We wanted our photoshoot to reflect how real Montréalers live. From going to work, or heading to a terrasse or brunch on Sundays at noteworthy cafés and restaurants, it is not uncommon that Montréalers' to get to their destinations by bicycle. This prominent biking lifestyle lends itself to Bixi, an accessible and affordable bike rental system that is offered throughout the city. This network of bike sharing has 5,200 bikes and 460 stations situated through Montréal, Longueuil and Westmount. In an effort to providing an environmentally friendly commuting alternative and contributing to the health of and well-being of Montréalers, Bixi was created by the city of Montréal in 2014. With an active population in Montréal and the many bike friendly paths available in the city, Bixi has flourished making it a lifestyle option adopted by many city dwellers.
Check out http://www.bixi.com for more information about renting a Bixi.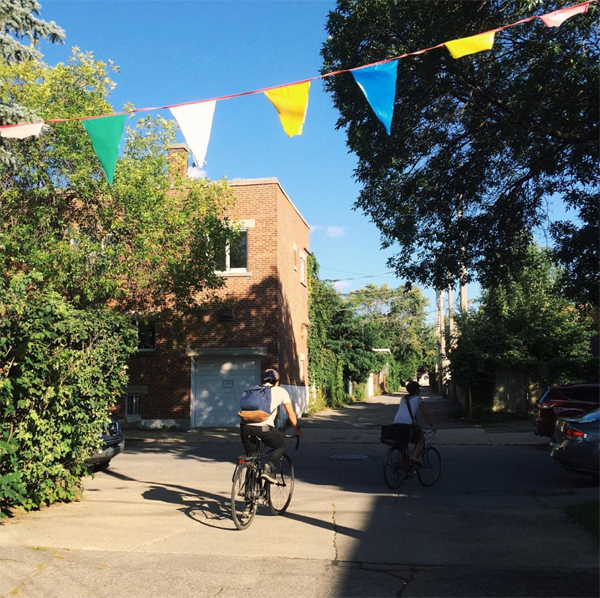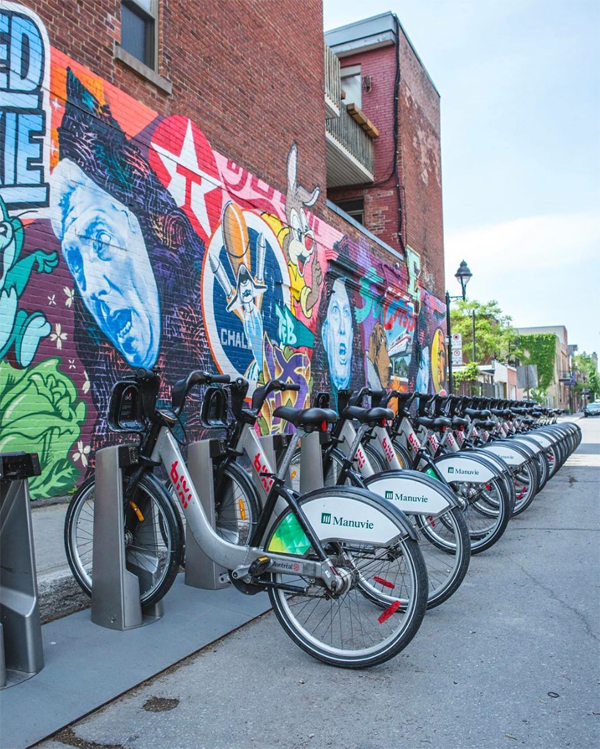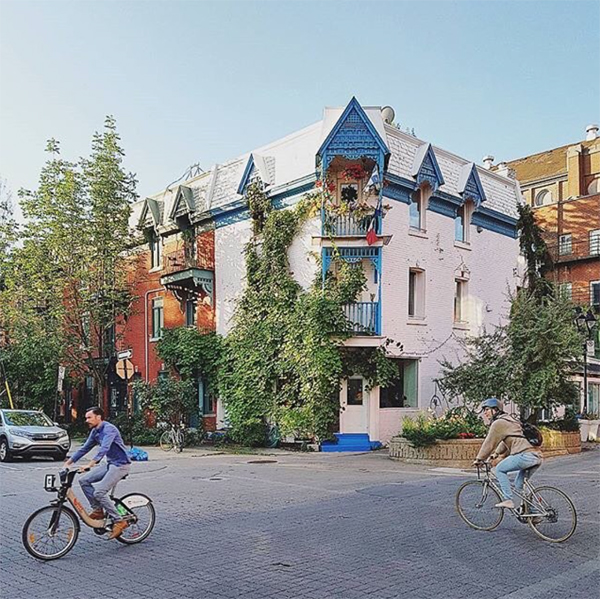 We
are
thrilled to have
shared
with
you all the insider
information
on
our F
all
2016
campaign
.
Continue
to
follow
us
for
even
more
exciting
news
and
for
information 
on
our
upcoming
winter
collections
.
Follow
us
on our 
social
networks:
Catch up on our series to read our previous blog posts about our Fall 2016 Campaign:
PROFILE: LE CHÂTEAU OF MONTRÉAL'S CAMPAIGN MODEL ELYSE TAYLOR