PROFILE: LAURA CAMPANELLI OF ATELIER FLORA
Recently, we had the pleasure of collaborating with Laura Campanelli, florist and founder of Atelier Flora. Based in Montréal and having started her business just over a year ago, Laura's attention to detail and passion for creating something unique is no doubt a driving force in her well-established business. We were very excited to meet with Laura to get an exclusive workshop on creating a beautiful and might we add, timeless flower bouquet perfect for the wedding planning season. With her family and business based in Montréal, Laura's spends her time in Little Italy and fittingly we chatted over coffee at one of her favourite restaurants; San Gennaro, to talk about her start in the florist industry and how Montréal has inspired her creations.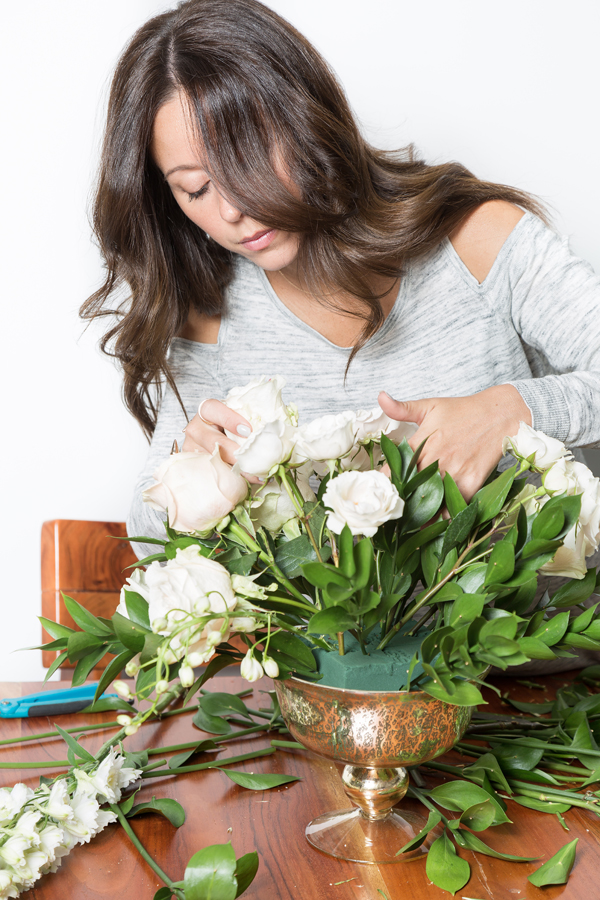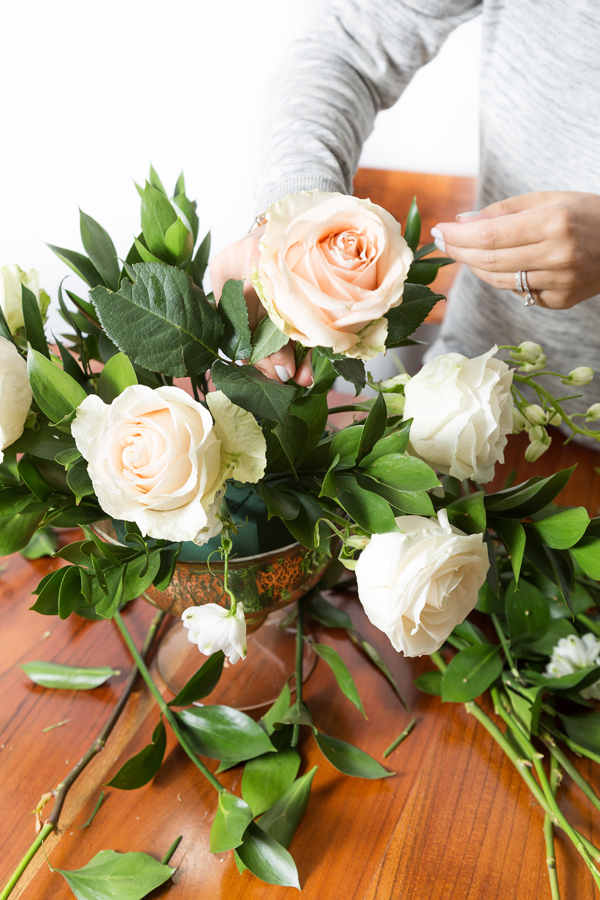 Q: What is the most challenging floral request you've ever been asked?
A: One of my Brides from this passed summer had a love for the florals styled by famous florist Jeff Leatham. The photos she showed me for inspiration were of these large displays, and all in bold pinks and reds. While exciting to work with, the pressure was on to create something that would measure up! Our team executed a large table display with over 800 roses and dozens of cascading hot pink orchids- still the design I am most proud of.
Q: What is your all-time favourite flower and why? 
Once you start really knowing flowers, it's hard to choose a favourite. I'm self taught, so once I started learning all the flowers and their names, it seemed never ending once we got into varieties of each flower! I'd have to say my favourite is still the Rose. Sometimes clients meet with me and one of the first things they tell me is that they hate roses mostly because they think of those tight single stem bouquets on sale at the checkout line of a grocery store. Once they meet with me and I introduce them to varieties of roses they'd never heard of, the Rose then becomes a front runner for them too.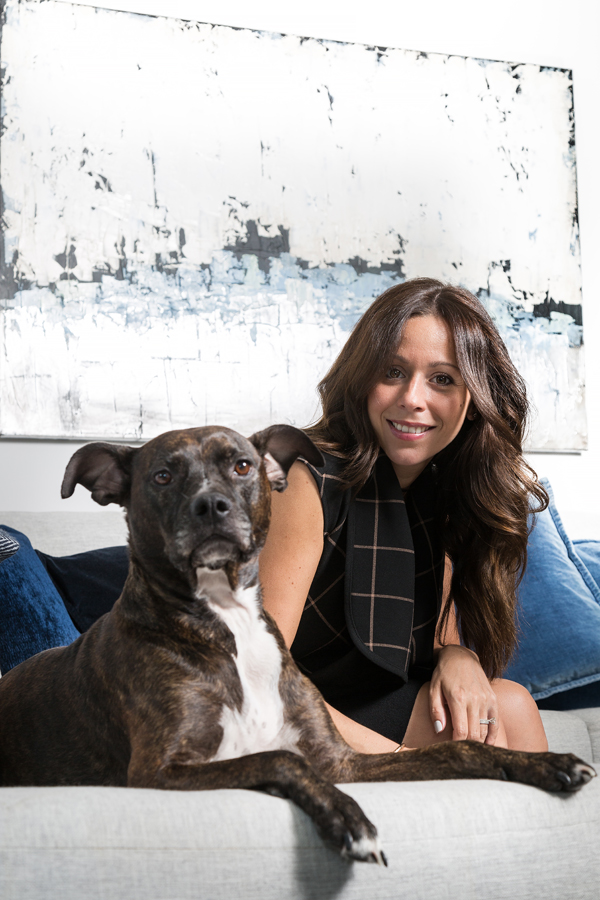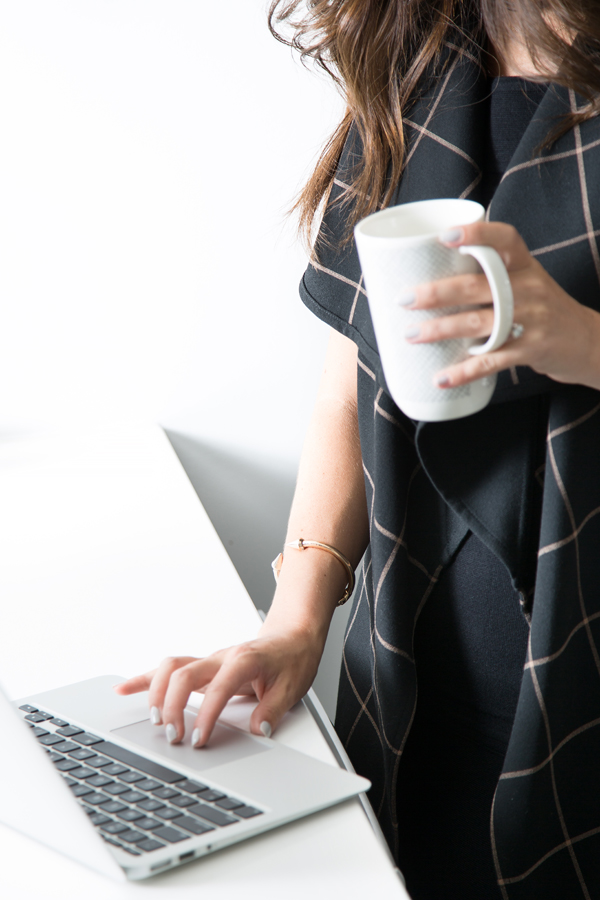 Q: What made you decide to make your mark in this city first? 
A: I am born and raised in Montréal and had no intention of moving to start my business. The business was a hobby that turned into a business; therefore I knew I had a market of potential clients.
Q: Does the beauty and diversity of Montréal ever inspire your creations? If so, how? 
A: Montréal is very charming. Particularly between neighbourhoods, looks vary tremendously. Everywhere you look, people and business owners decorate their homes, offices and restaurants to express who they are and what their business stands for, how it should make people feel, etc. I think that depending who my client is- personal or business, I get to know their personal brand, where they come from and what they represent to be able to allow them to inspire my creation. More often than not, Montréal – where they're from in our city or what their business represents in the city- has a way of tying itself in.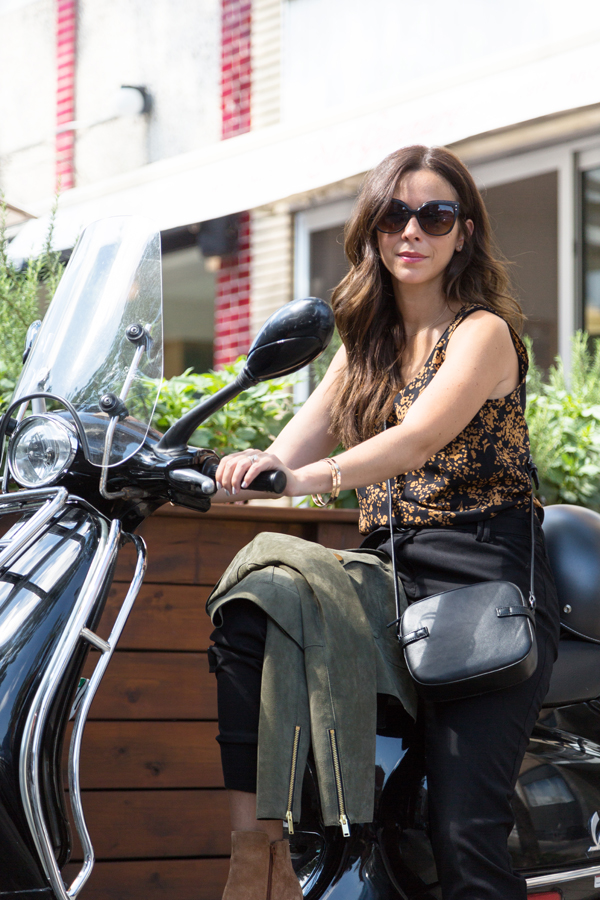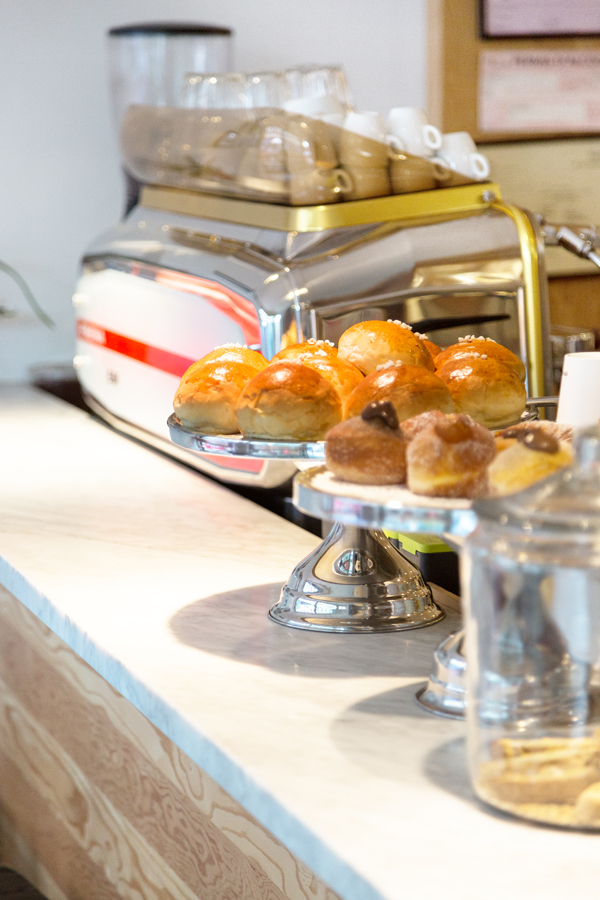 Q: Montréal is full of amazing stores, restaurants, bakeries and cafés. What do you think is Montréal's best "hidden gem"? 
A: Montréalers are great at supporting little local businesses and being loyal to neighbourhood run cafes and shops. I'd say that there are hidden gems everywhere- so choose a neighbourhood to discover and you'd be surprised at all the gems you'll uncover. Lately, I love taking walks near both of our markets [Jean-Talon and Atwater], where I've made plenty of discoveries!
For more information about Atelier Flora's services for special occasion events and weddings, check out her website: http://www.atelierflora.ca