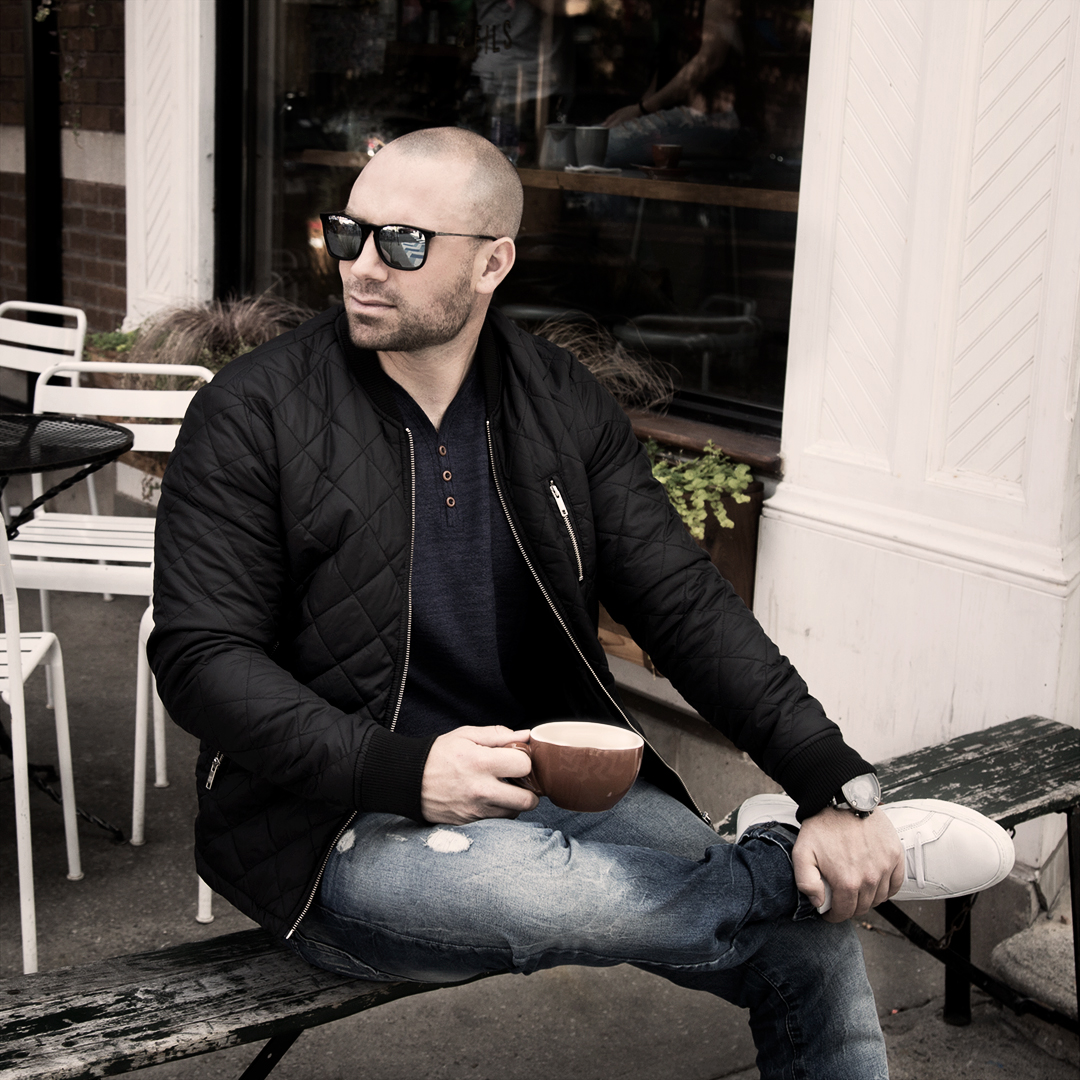 #LCMAN: ETIENNE BOULAY  
These days Etienne leads a busy life: The retired Montréal Alouette is now juggling many roles: NFL game analyst on TV, novelist, devoted father and partner, just to name a few. And his fabulous girlfriend Maika is a real estate agent and soon-to-be host of a Quebec renovation reality show. Together they are one of Montréal's most-fascinating couples, and the inspiration behind our latest fall-themed photo shoot.
Getting up close and personal with the dynamic duo was a real treat and of course, we took this opportunity to delve into Etienne's post-Grey Cup, family-focused world with a short Q & A:
Q: What job is harder? Playing professional sports or reporting on them? 
The two are different, but it's harder to play in my opinion. The mental and physical preparation is one thing but the execution on the ground is another. In contrast, to be a commentator on the athletes, you need to be well prepared and knowledgeable and the difficulty in is having the ability to fully describe the play, the stats and the situations with accuracy.
Q: How do you juggle your career, your fame and your family?
It's not always easy, but Maika and I make a good team. Our priority will always be our family, and as we each continue to develop our careers, it becomes about managing our schedules properly.
Q: How would you describe your style? 
I do not have a style in particular. It varies, from one day to the other. Sometimes I like to dress polished, other times more casual. It depends of the situation.
Q: How would you describe the "perfect day"?
Spending the day with my family at home! No obligations, no stress. Just family, friends and lots of laughter.
Q: Now that you are retired from football, how do you stay in shape? 
Now that I'm not playing football, I admit that getting motivated to stay in shape is more challenging. To be honest, I still haven't found the perfect formula but I believe I'll be more successful jogging or playing a new sport like recreational basketball over training in a gym.
Q: What is your favorite family hangout in Montréal? 
We like to go walking in Old Montréal from time to time. The atmosphere is very festive and there is something for everyone!