STYLE FILES: TO TUCK OR NOT TO TUCK
With fall boot season here in all its glory, some of you may be facing the sometimes serious dilemma: to tuck or not to tuck. Street stylers all across the globe have set the tone for this subject with a few basic rules:
1) Go for skinny: Avoid any boot cut or flared jeans with this look, the added bulk won't be flattering with most boot styles unless you take it tall (see point #3).
2) Roll with it: By far the best way to wear jeans and pants with boots is to introduce the roll. Whether done neatly or a little more rugged, make sure you show a little bit of leg, creating a gap between the top of the boot and the bottom of the roll.
3) Take it tall: If you simply can't forgo your flares, pair them with tall boots. Start by rolling the flares up once and then folding to one side to reduce the width. Then wear tall socks overtop to streamline the bottom of the leg before putting on knee-high or thigh-high boots. Guranteed to look chic.
4) Hello culottes: A new player on the boots scene, culottes can also be worn with boots with a bit of styling expertise. For this look, go for a boot that hits just above the ankle and pair them with some thin socks to bridge the gap between the top of the boots and the bottom of the pants.
Still need help? Get inspired by these options that will have you tucking, rolling and strutting like a style star: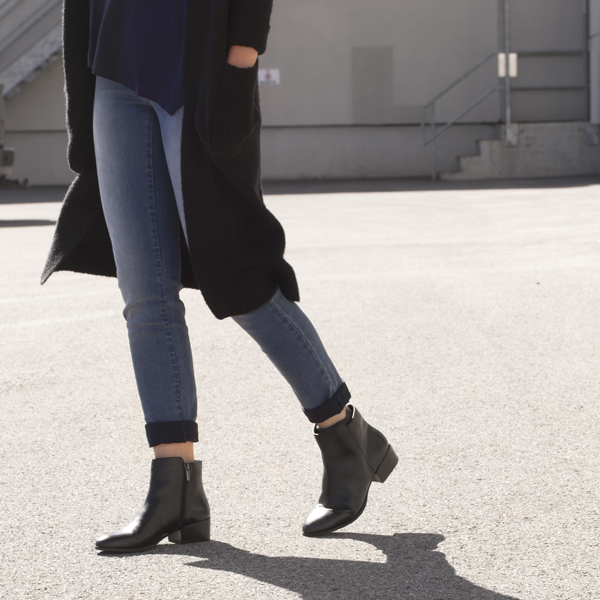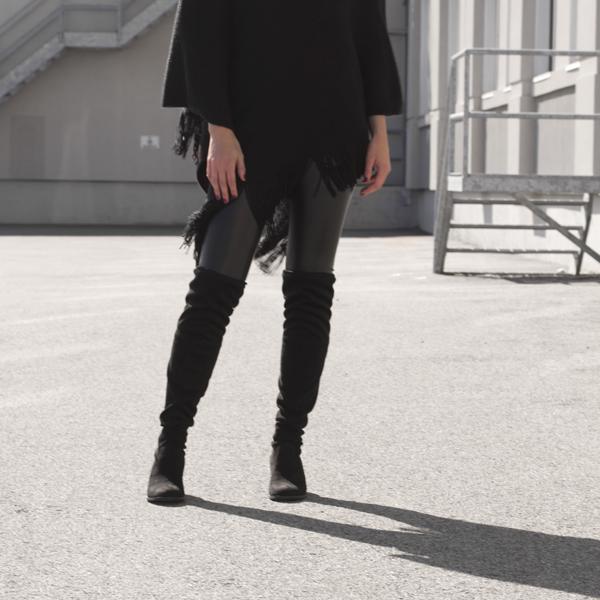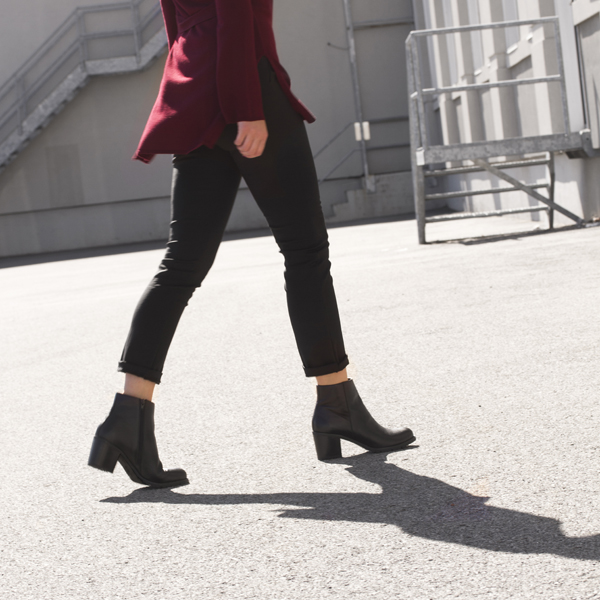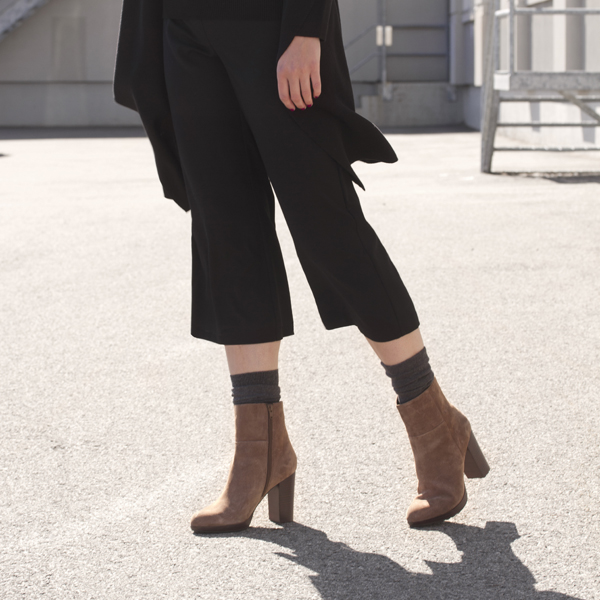 Shop the hottest boots, jeans and culottes NOW.