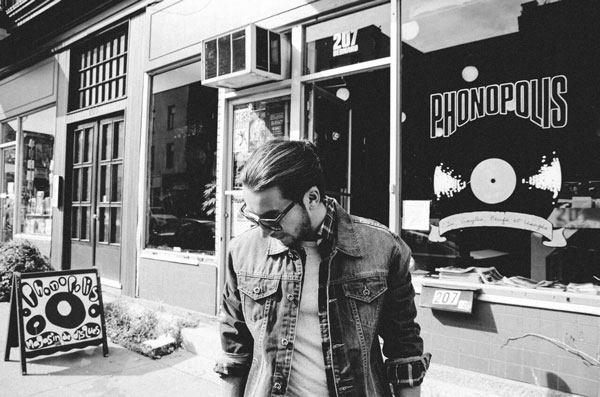 #LCMAN: ANDREW POLOLOS
For 25-year-old Montreal House DJ/Producer Andrew Pololos, music is more than just about the sound. It's about connecting with other people, celebrating life with friends, both new and old, and seeing the smiles across peoples' faces when dancing. To him, it's those memories that he cherishes most.
Through this passion, he has quickly gained success in the music industry. Just this year, he DJed at The Yacht Week parties in Europe and shared the stage with many big names, such as Tiesto, Dada Life, Bakermat, and Sam Feldt.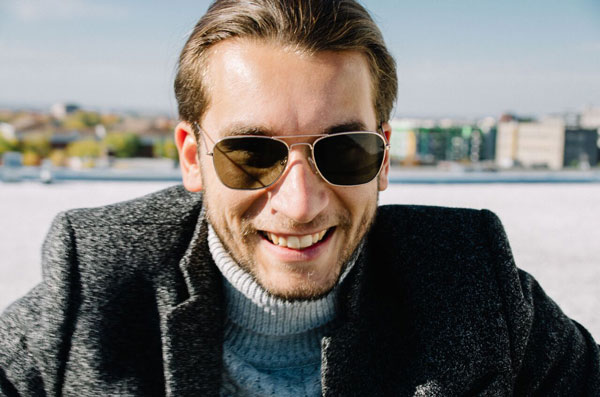 We got the chance to style Andrew in our new men's fall collection for a cool, music-inspired photoshoot. We also got his perspective on favourite venues in Montreal, personal style, and more:
Q: How did you get your start as a DJ in the Montreal scene?
A: I started throwing parties 10 years ago before I was able to work in nightclubs. Then once I turned 18 years old, I started DJing in clubs right away. I shadowed the veteran DJs in the scene and over the years, I slowly shifted from DJing opening sets to primetime slots.
Q: Who is your biggest musical inspiration?
A: I can't say I have one specific person that inspires my music because I am trying to be myself and develop my own unique style and sound. Nevertheless, in my DJ sets you'll hear influences from European house music like the UK scene and trendsetting clubs in Ibiza. I love labels like Defected Records and ToolRoom, and underground DJs like Pete Tong and Hot Since 82.
Q: Do you have a favourite venue in Montreal?
A: This year I had the opportunity to play in Montreal's most popular nightclubs. Beachclub, Buonanotte, École Privée, Flyjin, Moomba, New City Gas, Pandore, Somwhr, Soubois, Terrasses Bonsecours, Time, Velvet and many more. I can't really pick a favourite one. At the end of the day, what matters most is the people in the place and everyone knows Montreal has the sexiest people.
Q: How would you describe your personal style?
A: I would describe my style as a bridge between commercial and underground music. I like keeping my sets fun to keep the crowd involved but I also like playing tracks that people don't necessarily know so there's that "OMG, what is this song?!" feeling.
Q: Top 5 tracks on your current playlist?
1. Andrew Pololos & KVN – Paradise ft. Isabelle Stern (my next release)
2. Sam Divine & Curtis Gabriel – Confessions ft. Nat Conway
3. Dennis Ferrer – Right Thing feat. Ben Westbeech)
4. Ferreck Dawn – Mad Love
5. Freischwimmer – Ain't No Mountain High Enough ft. Dionne Bromfield (Luca Schreiner Club Mix)
Be sure check out all of Andrew's music – and where he'll be performing next – on his Instagram and Twitter.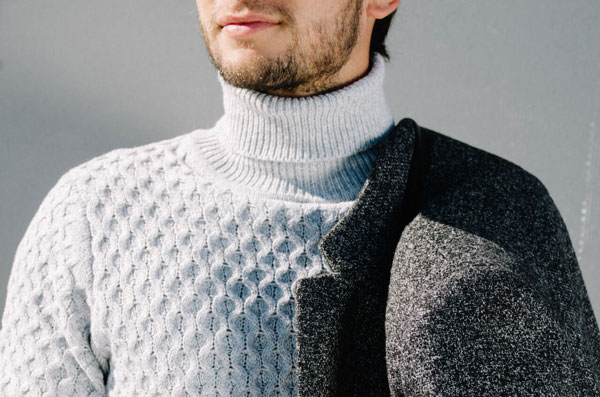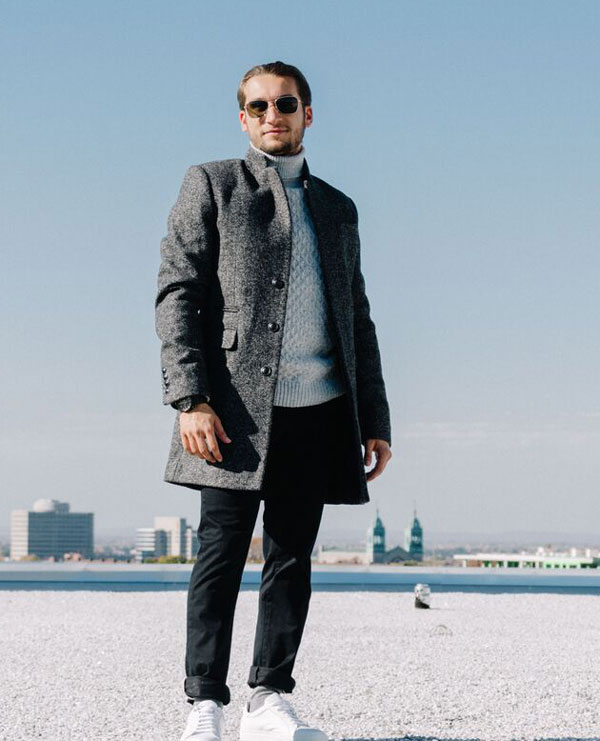 Turtleneck, Coat, Jeans and Shoes.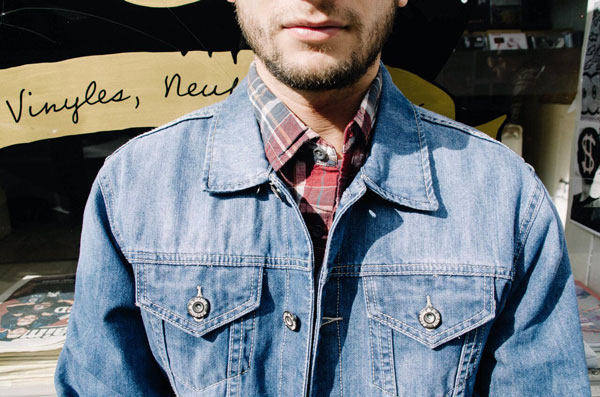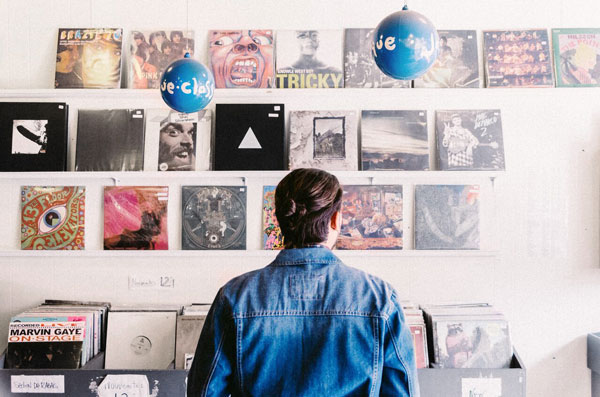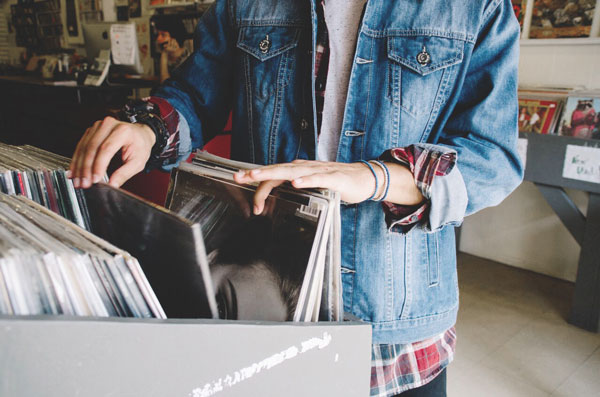 Denim Jacket and Plaid Shirt.
Shop all of Andrew's looks here.
Photos courtesy of @liana_inthesky