STYLE FILES: OFFICE PARTY FASHION ADVICE
Get ready to embrace the season of egg nog, twinkling lights, and of course – holiday parties! Who doesn't love a chance to spread good cheer with the people you spend a good part of your day with? However, as holiday festivities go, some find the office party to be quite difficult to dress for.
But don't worry, we have got you covered. It's all about finding those key pieces that can dress-up your 9-to-5 wear. We're sharing 4 office-friendly and stylish ways to easily transition your look from desk-to-dusk.
Pop of Pink
Adding a splash of colour can really bring a neutral outfit to life. We love pink for this season, such as with this duster coat. Simply swap your "day look" blazer or cardigan with this luxe piece for your holiday office party. Finish the look with your favourite heels and faux leather pants.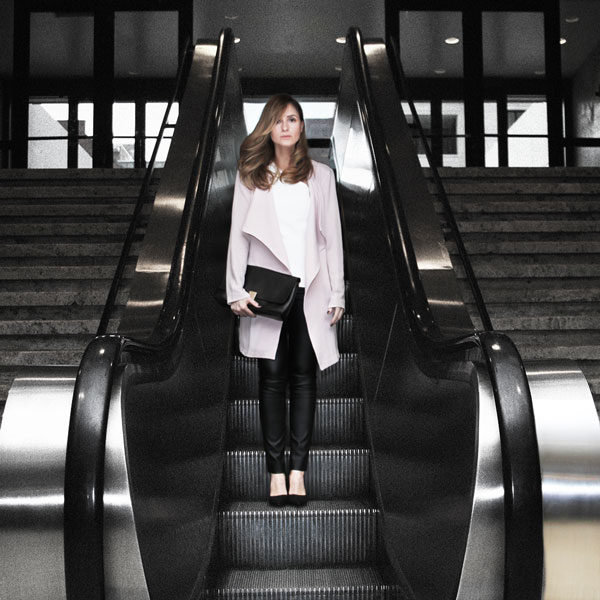 All in the Vest
Give your work ensemble a sleek update with one of the season's biggest trends – the long vest. This classic piece will glam-up your everyday wear, especially when paired with suede over-the-knee boots. Styling tip: Pop on some great statement earrings to transform your look from day to night.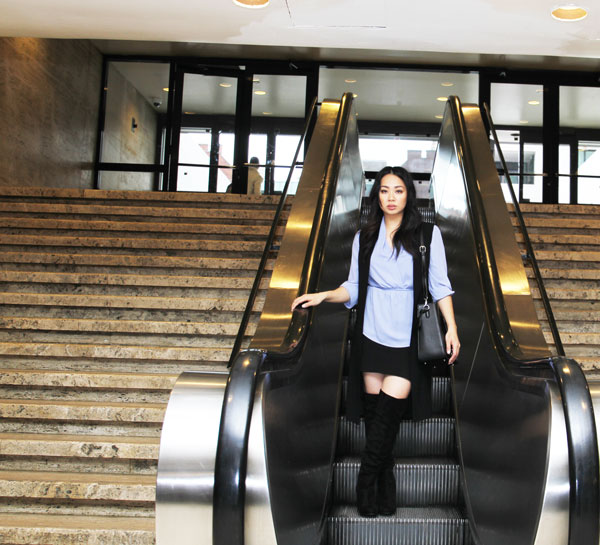 Cover it Up
If you really want to wear that festive dress, or lacy top pre-party, throw on a blazer or duster sweater to keep your outfit glam, but still office-appropriate. Then, when you are ready to start celebrating, remove your overpiece and take your footwear up a notch by swapping out more conservative flats or heels with a pair of on-trend cut-out heels.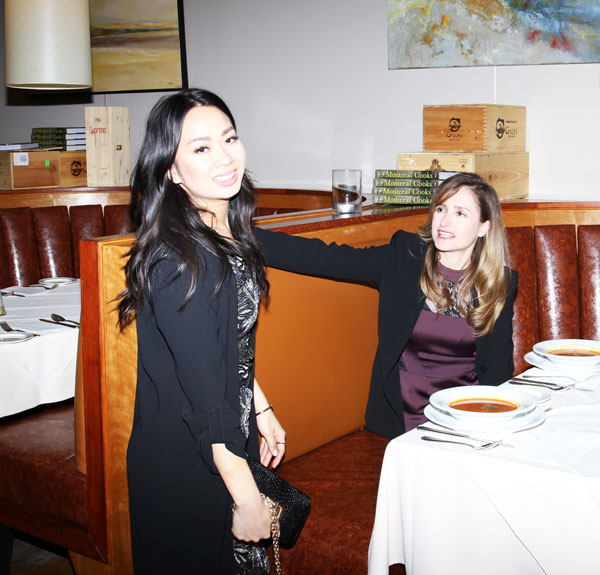 Add a Coat
If the event calls for it, make a statement with your outwear. Leave your puffer jacket at home and use an outdoor holiday party as a great opportunity to show off your sophisticated side with a chic wrap coat. The longer silhouette will add elegance to your look while keeping you warm.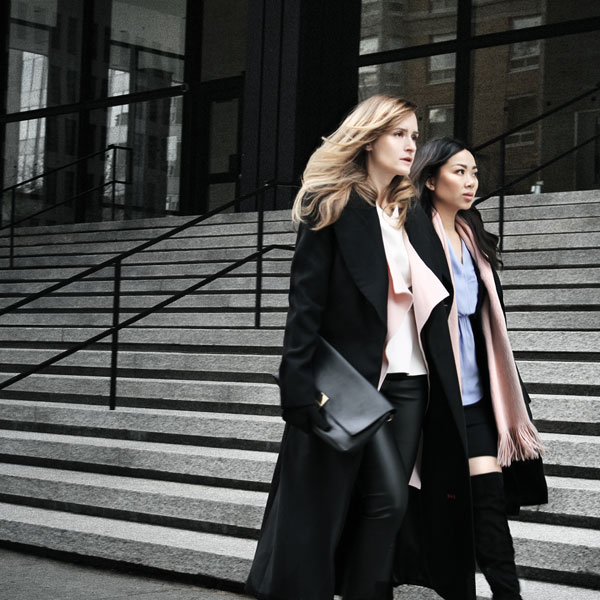 No matter what you wear, embrace the season of joy, love and good cheer buy having fun with your look. Enjoy!
Shop our office party looks here.