STYLE FILES: GET READY TO RING IN THE NEW YEAR
The countdown is on, and the fun and excitement of celebrating the New Year is just around the corner. Get ready to rule the night with these great party-approved looks, perfect for bringing your most stylish self forward into 2017. Featuring the stunning and talented singer and vlogger Alicia Moffat, get inspired to take on the New Year in one (or more) of the season's hottest trends:
Midi Hems: We're all coveting the modest but sultry midi hems this year, generally stopping just under the knee. These hemlines serve to elongate the figure, giving the wearer the illusion of being taller.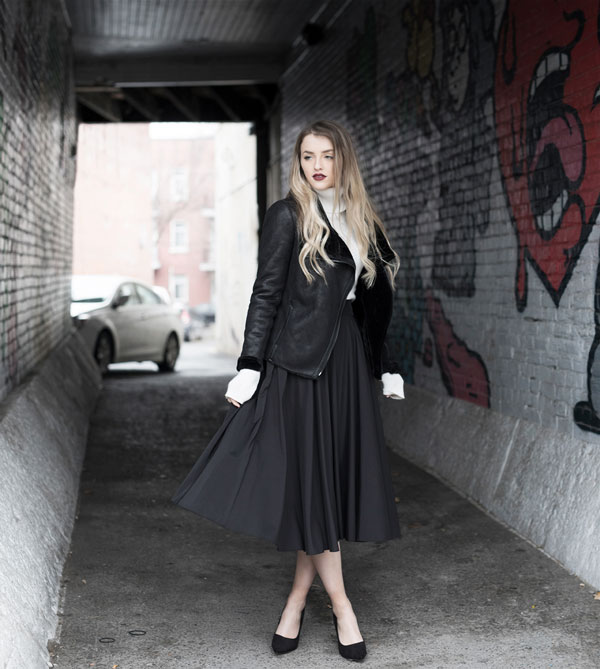 Embrace Embroidery: One of the most exciting trends we've seen lately, the richness of the embroideries easily updates your look with a fresh hit of colour and design.
Mesh Well: While lace is a more classic look for New Years, mesh and perforated styles will instantly inject some serious edge to your outfit as one of the hottest trends of the season.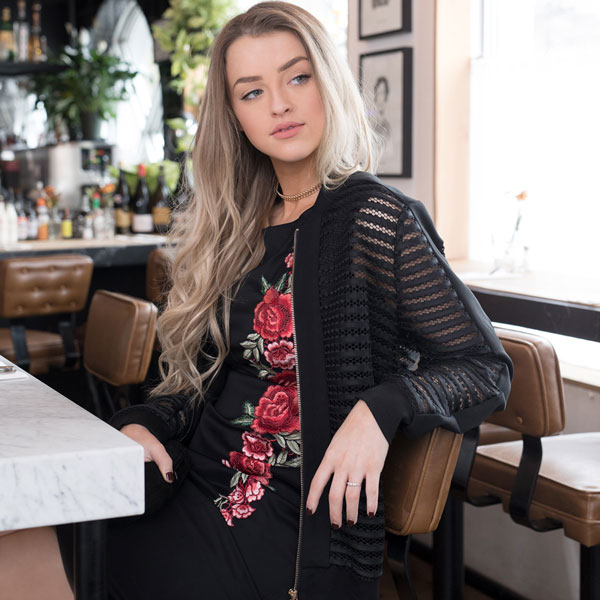 Embroidered Cocktail Dress – Mesh Bomber Jacket
Fall for Fur: There is no denying that faux fur is taking over the fashion scene in a big way. Incorporate this hot trend into your look with a rich, faux fur collarless coat, in the perfect shade of off-white.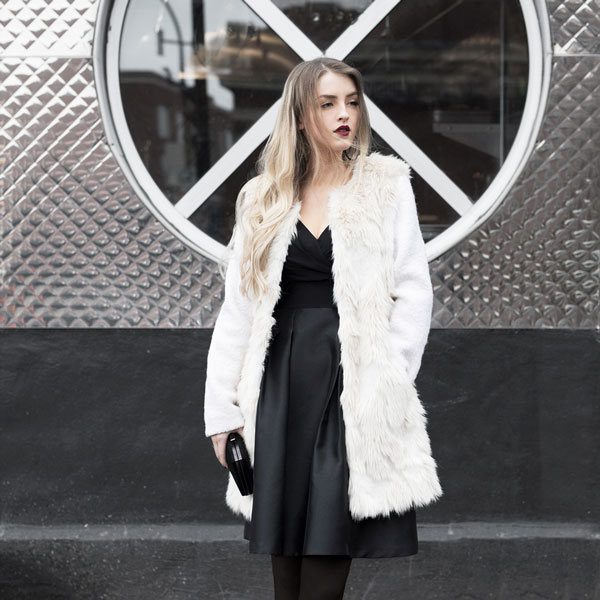 Faux Fur Jacket – Bengaline & Satin Dress
Talk about tassles: While we dream about everything adorned, those bohemian tassels are the perfect way to add a little luxury to your look.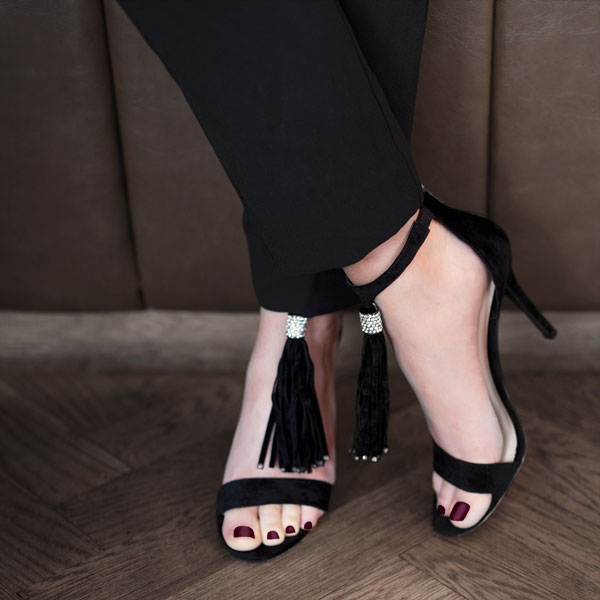 Viva La Velvet: The rich texture of this luxe fabric is soft to the touch, and gorgeous to wear, especially in a modern burn-out design.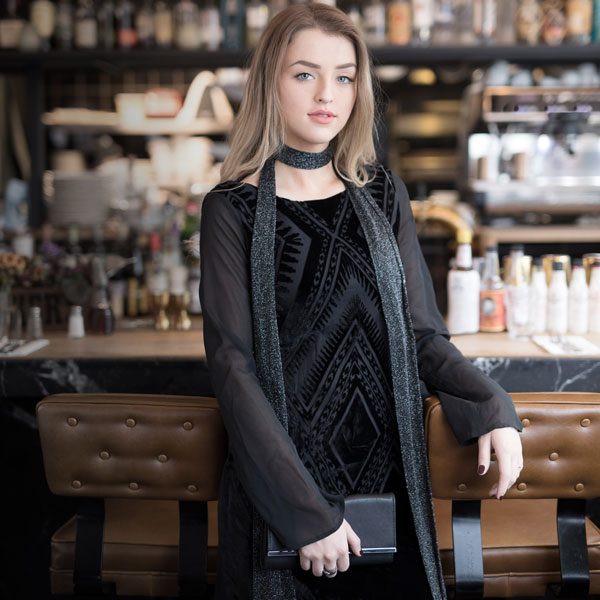 Sparkle & Shine: Metallic accents were all the rage on the catwalks, with silver and gold ranking top of the list. Insert this trend into your look with the perfect sequin dress.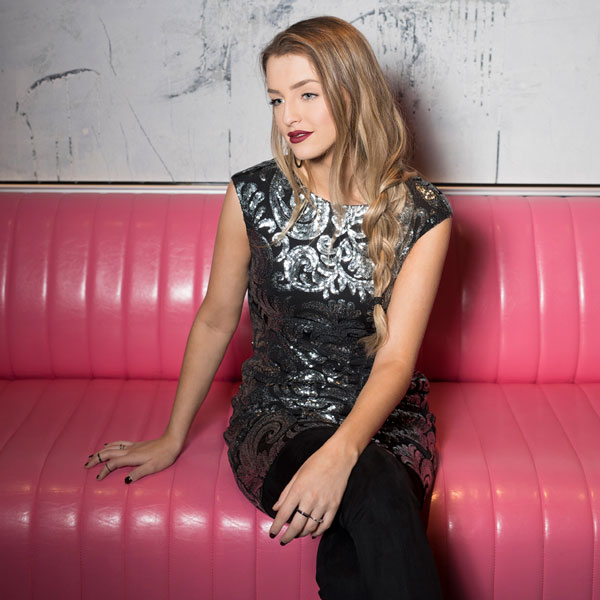 The Pant Suit: The masculine meets feminine vibe is all the rage today, making this look among the strongest trends of the season. Ramp it up a bit with a vest option that is clean-lined and sophisticated.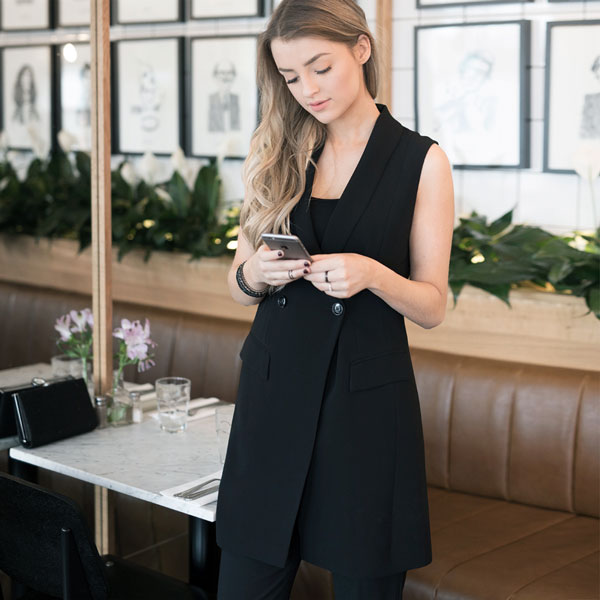 Super Long Coats: Elongate your look, and stay warm on your way to the party with a ultra-chic long & luxe coat.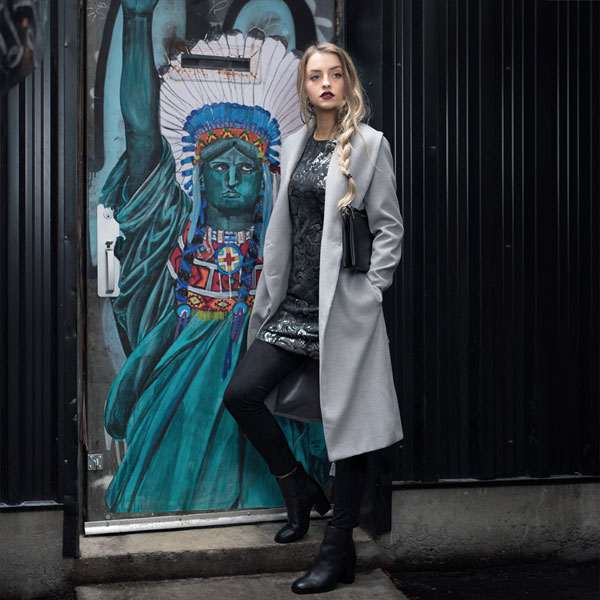 Shop these looks and more at lechateau.com and subscribe to Alicia's channel on YouTube.