CELEBRATE: NATIONAL POPCORN DAY
In celebration of National Popcorn Day, things got salty and sweet at the Le CHÂTEAU head office in Montreal. Our team was pleasantly surprised to be treated to freshly made popcorn to honour this special day.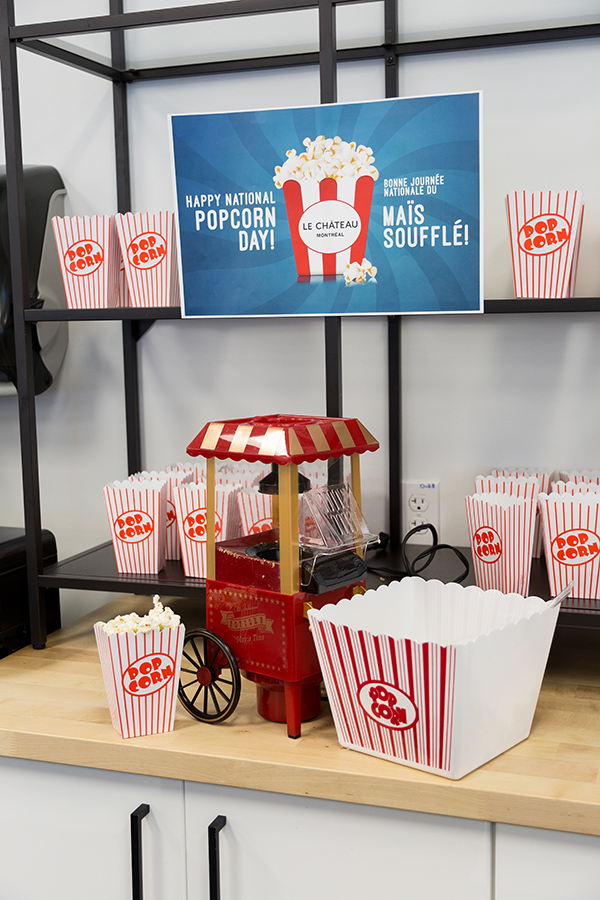 This fun-filled break was complete with a charming popcorn maker, carnival-inspired boxes, and lots of shake-able toppings.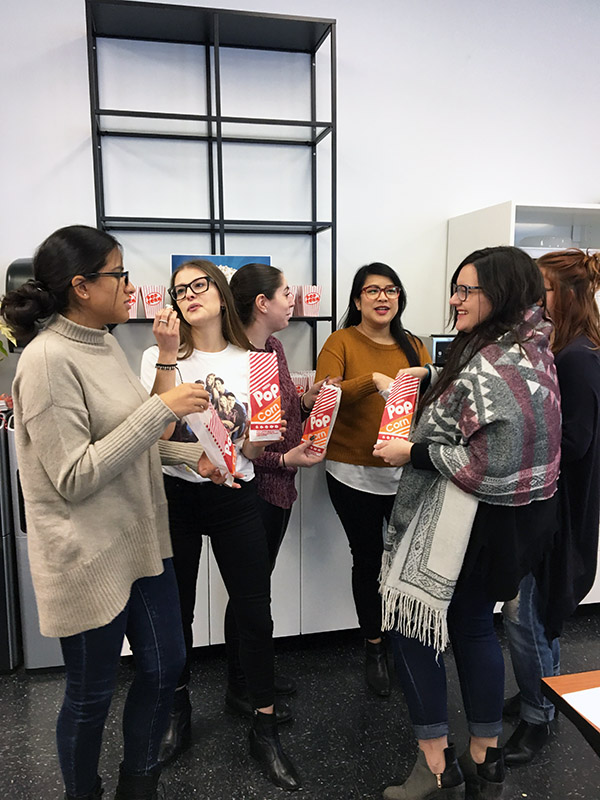 It was a great way for everyone to take an afternoon pause – and enjoy a yummy snack.
Great fun facts (thanks to popcorn.org) to share during your popcorn day celebration:
Did you know?
Compared to most snack foods, popcorn is low in calories. Air-popped popcorn has only 30 calories per cup. Oil-popped is only 35 per cup.
Popping popcorn is one of the number one uses for microwave ovens. Most microwave ovens have a "popcorn" control button.
"Popability" is popcorn lingo that refers to the percentage of kernels that pop.
Most popcorn comes in two basic shapes when it's popped: snowflake and mushroom. Snowflake is used in movie theaters and ballparks because it looks and pops bigger. Mushroom is used for candy confections because it doesn't crumble.
The world's largest popcorn ball, according to Guinness World Records 2015, was created in 2013 at the Indiana State Fair. With the help of Pop Weaver, Snax in Pax, and Indiana's Family of Farmers, the popcorn ball weighed in at 6,510-pounds, 8 feet in diameter.
Wishing you all a happy National Popcorn Day!
Want the latest in LE CHÂTEAU fashion? Sign up to the LE CHÂTEAU email list for 15% off your first order.