#LOVEBIRDS: KATIE CUNG & TIFFANY LAI
To celebrate Valentine's Day, we will be featuring 4 of our favourite, Canadian #Lovebirds. From the love between a mother and her twins to best friends, you'll fall head over heels for each of their stories.
We're starting off the #Lovebirds series with best friends Katie Cung and Tiffany Lai. Katie is the blogger behind Behind the Bangs and Tiffany is a senior copywriter and YouTuber. We asked these BFFs questions about one another and their answers are sweetness overload.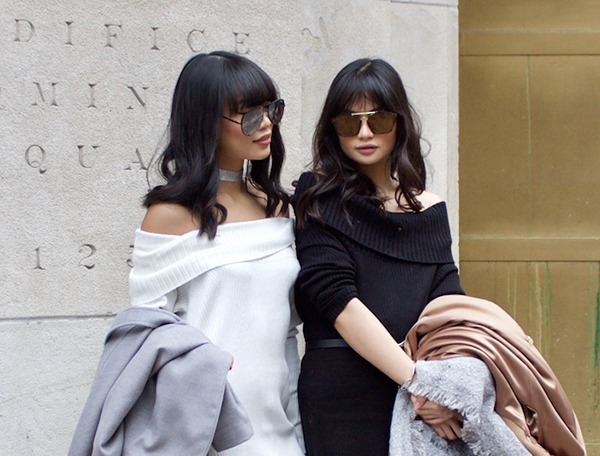 Relationship: Best Friends
Q1: Which celebrities would play you in a movie?
Tiffany: I unfortunately don't know a lot of famous Asian actors…my attempt to be culturally appropriate has failed lol. But I feel as though Daisy Ridley would be a good fit to play me in a movie because she's the first female lead in a Star Wars movie (accessing my nerdy side lol)!
Katie: I would love Anne Hathaway to play me in a movie!
Q2: Which do you prefer: Snapchat or Instagram stories?
T: I definitely prefer Instagram stories since I'm always on Instagram, but I prefer Snapchat when it's to mess with my friends/family because the filters are always so ridiculous.
K: Personally, I loooove Snapchat for the cute filters and the geotags! Instagram is a tough contender with their boomerangs and their live options!
Q3: Which clothing trend do you want your best friend to try?

T: I feel as though Katie would look amazing in that corset trend…you know the one over the clothes!
K: I would love Tiffany to try unisex clothing/menswear! I think she can definitely make it work!
Q4: What is your best friend's best trait?
T: Her best trait has to definitely be her smile or her humour!
K: Tiffany is one of the funniest/quirkiest and most loyal friend I know!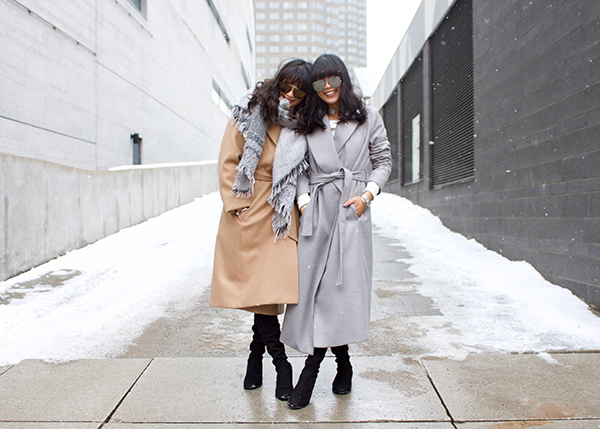 Q5: Which emoji best represents your relationship?
T: The emoji that best describes our friendship has to be the pink heart with the stars around it. 💖
K: I think the cheese emoji best represents our relationship, you know, because we love cheese as much as we love each other.
Q6: What Netflix Series/Movie best represents your relationship?
T: I feel as though Friends is a good representation of our friendship since we're always joking and laughing together. We definitely share some traits with each of the characters on the show!
K: I think Gossip Girl best represents our relationship!
Q7: If you could take a trip together right now where would you go and why?

T: We always want to go to New York (been twice already with her), but I feel as though we would also love traveling to Europe together, maybe Spain.
K: We would go somewhere warm, like Tulum! Or maybe New York City, you can't go wrong with that.
Q8: Describe your best friend in 3 words.
T: Beauty, brains, and sassy.
K: Funny. Foodie. (on) Fleek.
GET THE LOOKS:
Tiffany – coat, sweater, boots, scarf, sunglasses, belt
Katie – coat, sweater, boots, choker
Follow our blog as we lead up to Valentine's Day with three more inspiring love stories. Need some Valentine's Day style inspiration? Be sure to check out our latest post here.
———————————————————————————————————————–
Want the latest in LE CHÂTEAU fashion? Sign up to the LE CHÂTEAU email list for 15% off your first order.