#LOVEBIRDS: MEAGAN DUHAMEL & ERIC RADFORD
Continuing our countdown to Valentine's Day, the next in our #Lovebirds series are figure skating partners and friends, Meagan Duhamel and Eric Radford.
From travelling around the world together to winning a silver medal at the 2014 Olympics, see what makes this 6-time Canadian champion partnership so unique.

Relationship:
Figure Skating Partners / Friends
Q1: Which celebrities would play you in a movie?
Eric: Keanu Reeves
Q2: Which do you prefer: Snapchat or Instagram stories?
Eric: Instagram
Meagan: INSTAGRAM STORIES (I don't have snapchat and I have no idea how it works)

Q3: What is Eric/Meagan's best trait?
E: Strength
M: Eric's best trait is his quirky sense of humour.
Q4: Which emoji best represents your relationship?
E: 😁
Q5: What Netflix Series/Movie best represents your relationship?
E: Unbreakable Kimmy Schmidt
M: I think the Odd Couple represents us well. We are two very different people that balance each other really well.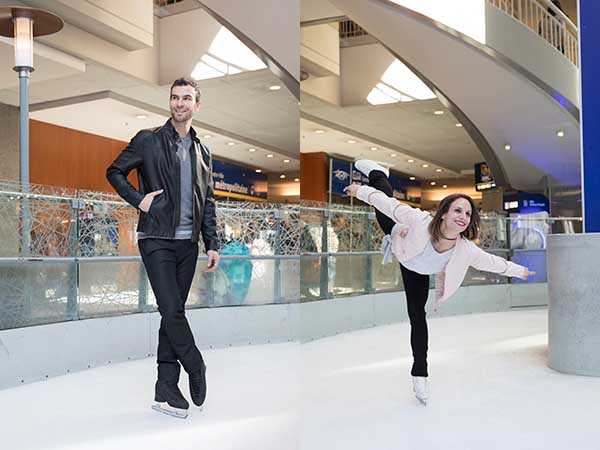 Q6: If you could take a trip together right now where would you go and why?
E: South Korea to compete in the Four Continents Championships.
M: We would go to compete on The Amazing Race Canada. We are both really competitive and have different strengths, plus we already know how to work on a team with each other. It's one of our dreams to compete on this show one day. And win it of course.
Q7: Describe your friend in 3 words.
E: Tenacious, competitive, fearless
M: Eric is Funny, Loyal and Musical
Q8: I love when Meagan wears…
E: I love when Meagan wears gold medals!! Haha.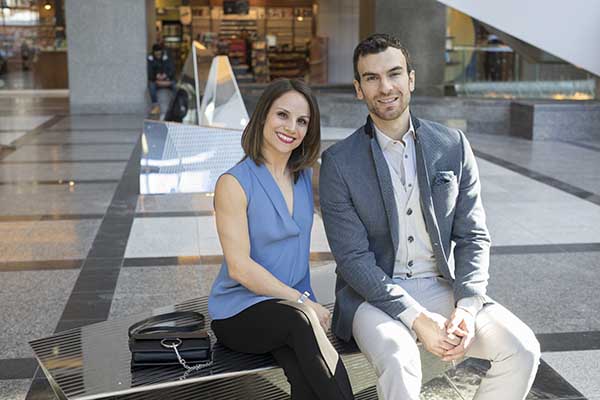 Be sure to keep following our blog as we lead up to Valentine's Day with our #Lovebirds series. Missed a story? Read all of the posts here.
———————————————————————————————————————–
Want the latest in LE CHÂTEAU fashion? Sign up to the LE CHÂTEAU email list for 15% off your first order.