STYLE FILES: 6 ESSENTIAL PIECES TO TRANSITION YOUR WINTER TO SPRING WARDROBE
With spring in the air, warmer temperatures are coming soon (and we can't wait!). We know April is that transitional month that goes from a frigid rainy day to a strikingly warm sunny day. While the weather may be unpredictable, your styling choices shouldn't have to be. To help you put your best foot forward (pun intended), here are 6 essentials pieces to transition your winter wardrobe to a refreshed spring wardrobe.
Layer with a trench coat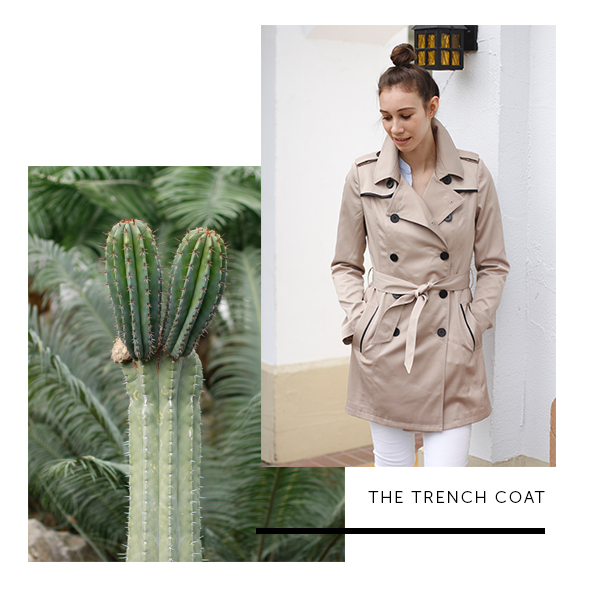 A trench coat is a great transitional piece in between wearing a puffer coat in the winter and a lightweight jacket in the summer months. With leather-like detailing, this classic trend will not go out of style and stay timeless for years to come.
Incorporate the poplin button-front shirt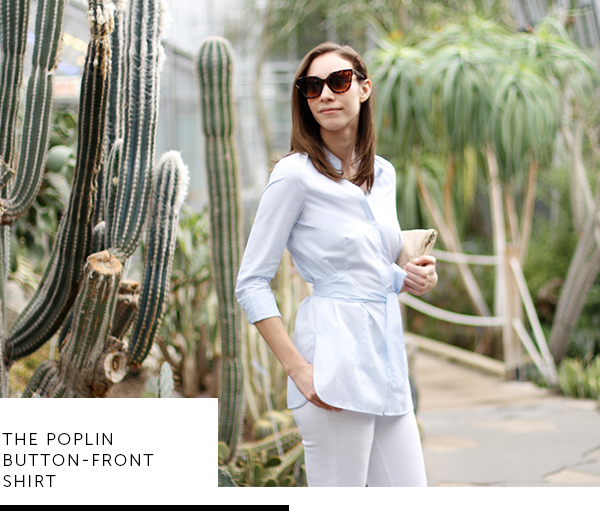 This season, the poplin button-front shirt is offered with a twist. This classic shirt with a waist tie is a must-have essential that can take you from work to date and even brunch.
Show off some skin with culottes or a shorter pant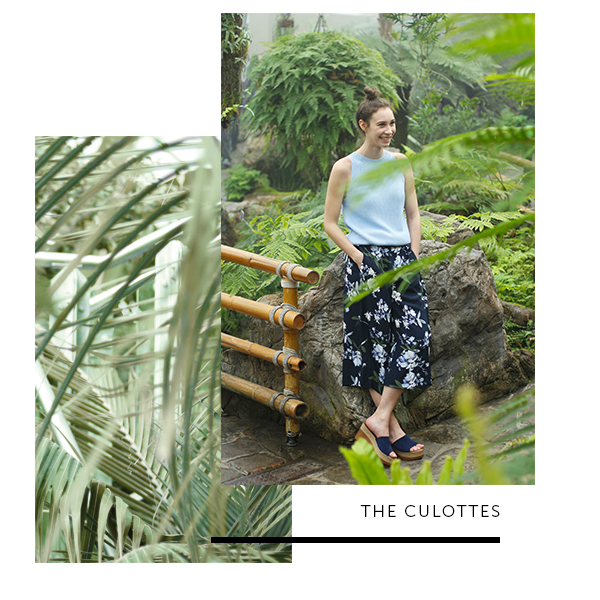 If the weather is anything like ours, we've been lucky enough to be graced by a day of sun. When the sun decides to resurface once again, you can finally bare those legs with a shorter pant or culottes. The trendy culottes have made an appearance last season and are here to stay this season. Opt for a tropical floral print, like this one, to add bold print into your wardrobe.
Make a statement with dramatic sleeves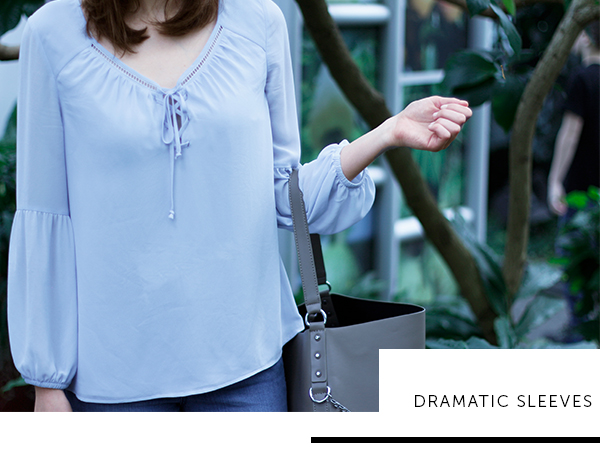 Dramatic sleeve tops are all the rage this spring. From billowing sleeves to embroidered and tulip sleeves, these tops are a great way to make an outfit pop and make a subtle fashion statement.
Add a pop of colour with a summer dress
We're giving you full permission to start wearing dresses again. Ok, perhaps it's not time to be shedding layers just yet but when the time comes, you'll want to pull that perfect summery dress out of your closet. Let us introduce you to your new favourite coral dress (also available in a floral print), easy to transition from a day at the office with a pair of flats to switching it up with a pair of heels for a girls' night out.
Trade in your booties and give your ankles a breather with slide on loafers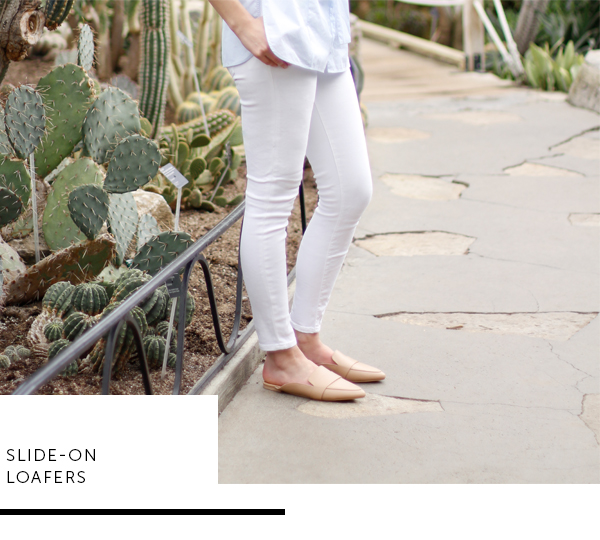 Show some love for your ankles and trade in your ankle boots for a stylish pair of slide on loafers. The trendiest shoes we've seen all season, this versatile style will pair seamlessly with your wardrobe essentials and can dress up or down any outfit.
Need style inspiration on how to incorporate pastel pieces into your closet? Check out our favourite 10 pieces to shop for your spring closet here.
———————————————————————————————————————–
Want the latest in LE CHÂTEAU fashion? Sign up to the LE CHÂTEAU email list for 15% off your first order.