STYLE FILES: WHAT TO WEAR FOR THE LONG WEEKEND
Whatever your plans may be this long weekend, we'll admit that one of the things we love about the holiday is getting to dress up. And while we do feel inspired by spring's sweetest hues, knowing how to style these pastel colours into a fresh look can sometimes be tricky.
As much as we love decorating those festive eggs, we don't exactly want to look like one. We've teamed up with fashion blogger, Joëlle of La Petite Noob, to show you some pretty outfit ideas for the long weekend.
POP OF BLACK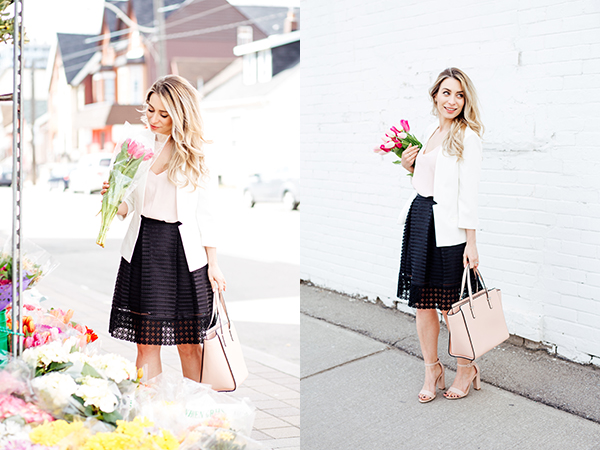 We love how Joëlle styled her almost all blush-toned look with a textured black skirt. The skirt breaks up the look from being too monochromatic and adds some dimension with the laser-cut hem detail. A tailored blazer completes this occasion-ready ensemble with a matching tote and strappy sandals.
GREY AND BLUSH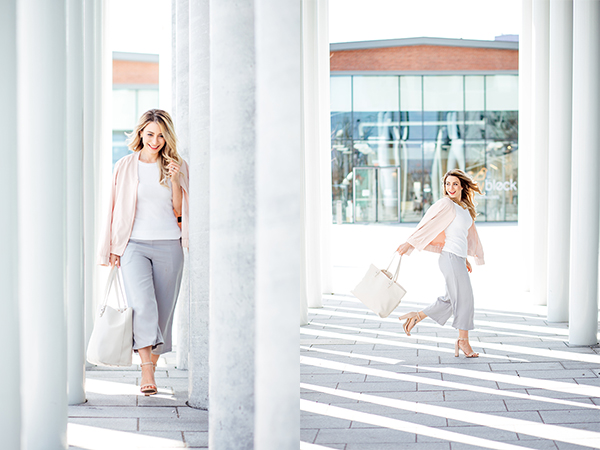 For a more casual yet still holiday-infused look, go for more laid-back pieces in a pastel colour palette like grey and blush. Joëlle styled our blush bomber, with a pair of dove grey culottes and a ribbed knit, for a relaxed outfit with perfect hints of femininity in it.
Are you in need of some more style inspiration? Check out our latest post on the ten must-have pastel items to add to your closet here.
———————————————————————————————————————–
Want the latest in LE CHÂTEAU fashion? Sign up to the LE CHÂTEAU email list for 15% off your first order.