WHAT TO PACK: MUSIC FESTIVAL WEEKEND GETAWAY
Coachella may have just ended this weekend, but we are still in the heart of music festival season. From Hangout Music Festival in Gulf Shores to Osheaga in Montreal, music festival season is the perfect reason to plan a weekend getaway. Whether by plane or train, packing for a weekend trip doesn't need to be complicated (no, you don't need that extra but-what-if-I-get-invited-to-a-disco-themed-party pair of heels). Here are our easy packing tips for a weekend getaway.
1. START WITH THE 7 ESSENTIALS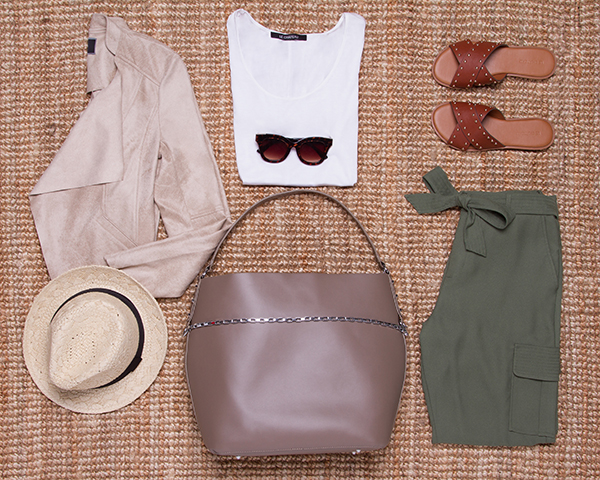 Our festival wardrobe essentials starter pack include a basic T, a neutral pair of slides, a pair of cargos, a light throwover, a straw hat, a tote, and of course, some sunnies. Keep the colours neutral and they will easily mix-and-match to create multiple outfits throughout your trip. (Bonus: your wardrobe essentials = the perfect airplane-ready look).
2. ADD: A WRAP DRESS, CROSSBODY BAG, & BLOCK HEELS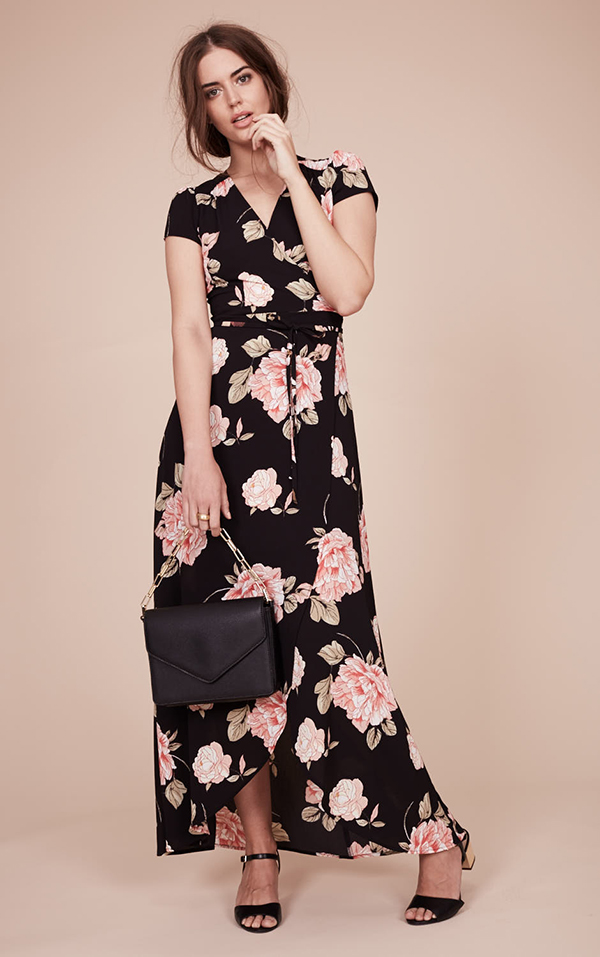 Wrap dresses are especially fantastic for a music festival getaway because they can easily transition from day to night. For daytime, pair a wrap dress with your slides and straw hat for a festival-chic look. Mix it up for nighttime for drinks with the girls with a throwover, a smaller bag, and some cute block heels.
3. ADD: 1 OR 2 PRETTY TOPS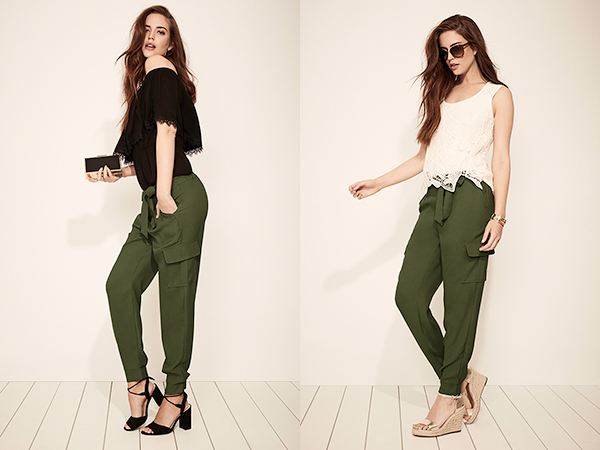 For a weekend getaway, tops are a must-have because they don't take up a lot of space and quickly create chic ensembles. Throw on an off-the-shoulder top or lace blouse with your cargos and you'll have a couple of outfits ready for all-day (and all-night) dancing.
4. BONUS TIPS:
• Bring a lightweight scarf with you during the festival. The grass will be your seating area at most festivals, and we guarantee you'll want to sit down at some point (especially if you plan on being at the festival from day to night). Your new dress will thank you!
• Pre-style your weekend getaway outfits. Of course there may be one or two what-if items that may slip into your suitcase, but having planned looks will save you both space and time.
• Roll up your clothing, rather than folding them, to eliminate wrinkles. This is especially helpful if you aren't sure if your lodging will have an iron.
Remember to have fun, be safe and stay stylish, music festival goers! Be sure to check out all of our festival-ready looks here.
———————————————————————————————————————–
Want the latest in LE CHÂTEAU fashion? Sign up to the LE CHÂTEAU email list for 15% off your first order.