We are so honoured and thrilled to have the incredible Roxanne Tremblay be a guest writer on our blog. Stay tuned for three more posts from Roxanne, in the upcoming months. Check out more from Roxanne on her Facebook and on Instagram.
BE FREE, ROXIE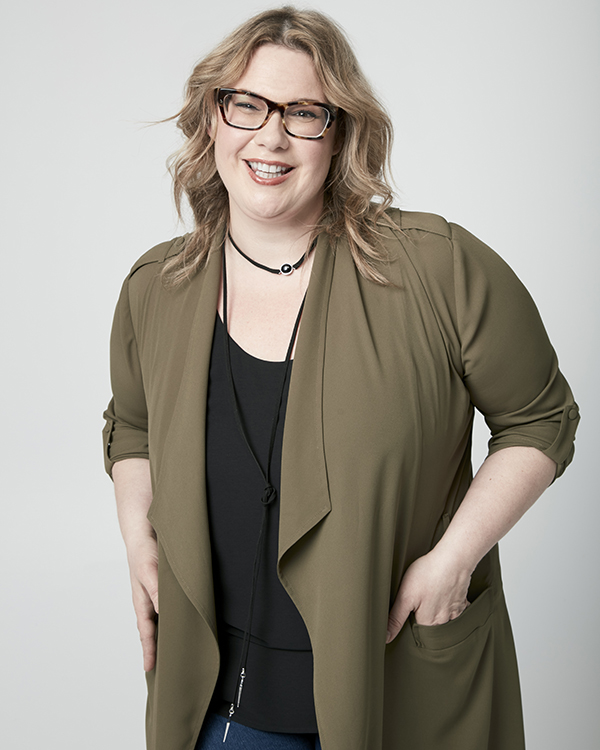 The height of summer, when the sun sets in the evening and the crops are plentiful, also coincides with my 43rd birthday. I am, however, still young at heart (this was confirmed by my family doctor upon my last check-up).
Although it feels like yesterday, it was almost 10 years ago that my adventure with LE CHÂTEAU started. It all began as I was covering red carpet events and product launches for my job when I met Karen, who worked in PR for the brand. LE CHÂTEAU was and still is at all the celebrations, and the union between the company and artists is self-evident.
When she approached me with an offer of becoming a LE CHATEAU brand ambassador, I will admit I was a little taken aback. Me? A woman of my size? Of my age? Me? Who is flirtatious at times, who loves to be pulled-together but for whom to keep a manicure and an impeccable coif is a challenge on the best days. I got that from my grandfather, a high-ranking civil servant who would dress up for the office in tailored suits with handkerchiefs and ties, while driving his white Cadillac-he had such class. And as soon as he left the office, he went to his studio "to tinker with things" dressed in his old jeans stained with paint, a checkered shirt and a cap on his head for the sake of accouterments. One day, one of his employees who drove through my hometown asked my grandfather where she could find "Monsieur Jean". She had not recognized my grandfather! I have found myself following in his footsteps, as I am always clad with a paintbrush, hammer or screwdriver in my spare time.
I'm getting off-track.
Glamour was what I was talking about.
When Karen first presented the idea to me, I thought I would disappoint them if they imagined that my life was made of glamour and champagne. The industry which I'm a part of is most definitely fascinating, but myself, not so much. Nevertheless, I accepted their generous offer, and although it made me very happy, I felt an insidious malaise and which flared up a couple of years down the line.
I wrongfully believed that they would be disappointed if I was not 100% "flawless and stylish".
It was actually quite the opposite
As a journalist and radio announcer, my job was to make others take the spotlight, I left my paint-smeared jeans aside along with my creativity, and somehow lost the woman who I once was, who never compared herself to others. Where had this woman gone and how did she now seem so distant from me? I now became a woman wearing the latest trends, who calculated her Weight Watchers' points to temper her generous curves. Was this woman really me? Now at 37 years old, I had become a caricature of myself. It is said that the rate of happiness is equivalent to the proximity of what you wish to be and what you are today. My rate was at the lowest. Yet I wanted to do so well…
Then to make matters worse, as my stress and my bad lifestyle choices heightened, I gained a lot of my weight back. I was ashamed. Not only was I unable to avoid mirrors, but I had to pose for pictures and see myself on the latest magazines every week. I also had to wear LE CHÂTEAU.
I was so disappointed in myself for becoming so fat and lazy and I would tell myself I was going to dishonour 7 Jours Magazine and the LE CHÂTEAU brand. I thought I would be taken off the magazine and the brand would cut my contract. I was my harshest critic and was so unhappy. To my utter surprise, both the magazine and the brand reacted quite differently.
One day as I was trying on some clothes in the dressing room, I was unable to open the door, unable to hold back the tears as I was so unhappy with my body. I then tried to pull myself together and opened the dressing room door to find the stylist waiting for me. I told her, "I am not well, I feel like I'm playing dress up, I am too fat, I'm not the right person for you, I can't do this anymore". I finally let my guard down. The stylist then spoke to me about her sister, whom she loved dearly, and who admired me so much She explained to me that this was precisely why I should be associated with LE CHATEAU, because I'm a real woman, a curvy woman, who is energetic, passionate, feminist and feminine, and full of ideas. I'm also quite vulnerable. This vulnerability has allowed me to be more authentic and create an even more valuable link with the brand. Thanks to this woman, I was able to look at myself in such a different manner and this conversation truly shaped the woman I will become today.
Le Château, for me, is much more than just a fashion brand. It's a community of people who are there to listen, who listen to their client, who evolve; these people have encouraged me to always be myself :
A glamorous woman who loves crowds and who still walks on the red carpet
An author who sometimes likes to fly solo
A woman with paint-smeared jeans
Why choose when you can be all those things at once?
Partnering with LE CHÂTEAU during my thirties was a learning experience, and led me to understand that happiness is what makes me pretty. I learned to make peace with my body image, and to have fun with my style. I stopped judging myself so harshly and also say that fashion is evolving and is opening its doors to women of all sizes.
Fast forward to the present, I am now 42 years old, I am pretty much the woman I always aspired to be: a journalist, an author, a globe trotter, and an artist that is utterly liberated and at ease. Be free, Roxie.

PS: I'm wearing my paint-smeared LE CHÂTEAU jeans as I write this! Here are my latest creations.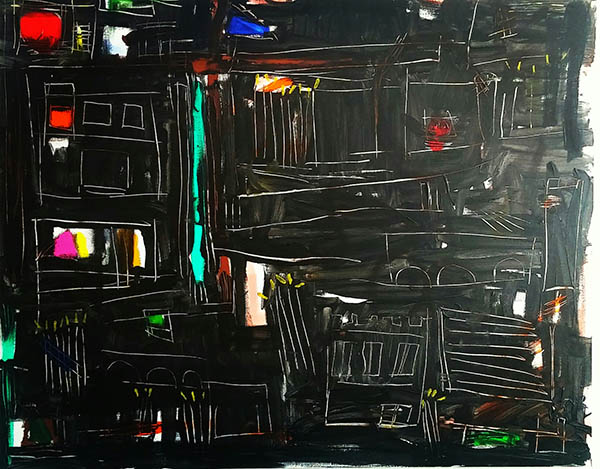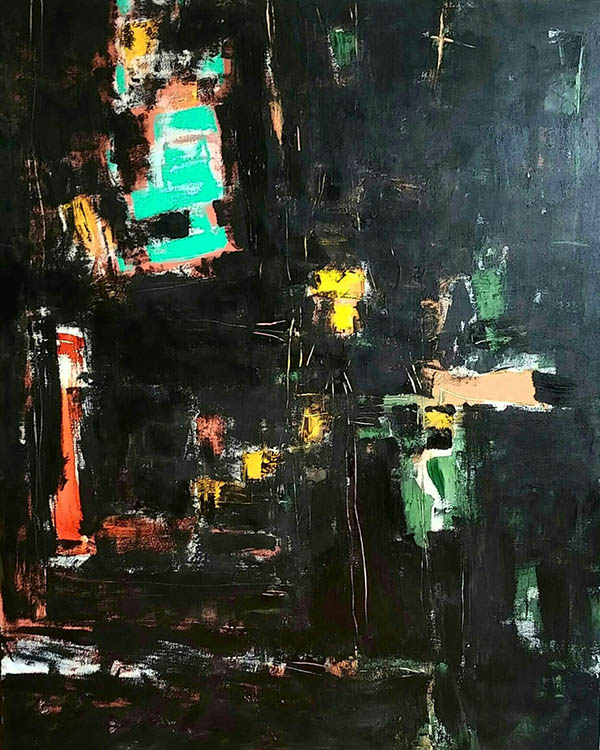 Here are my recent LE CHÂTEAU selections:

*This is a translated version of the French original; translated by Sara.