CELEBRATE: NATIONAL BEST FRIEND DAY WITH MONTREAL BESTIES
A best friend… the person you can count on no matter what, the person you can call up at 4 AM, the person who has seen you at your worst but still loves you unconditionally. "A good friend knows all of your best stories, but a best friend has lived them with you"
In honour of today being National Best Friend Day, we are celebrating with one of our favourite Montreal bloggers/besties: Katie Cung and Tiffany Lai. Read on to see what makes their friendship so special.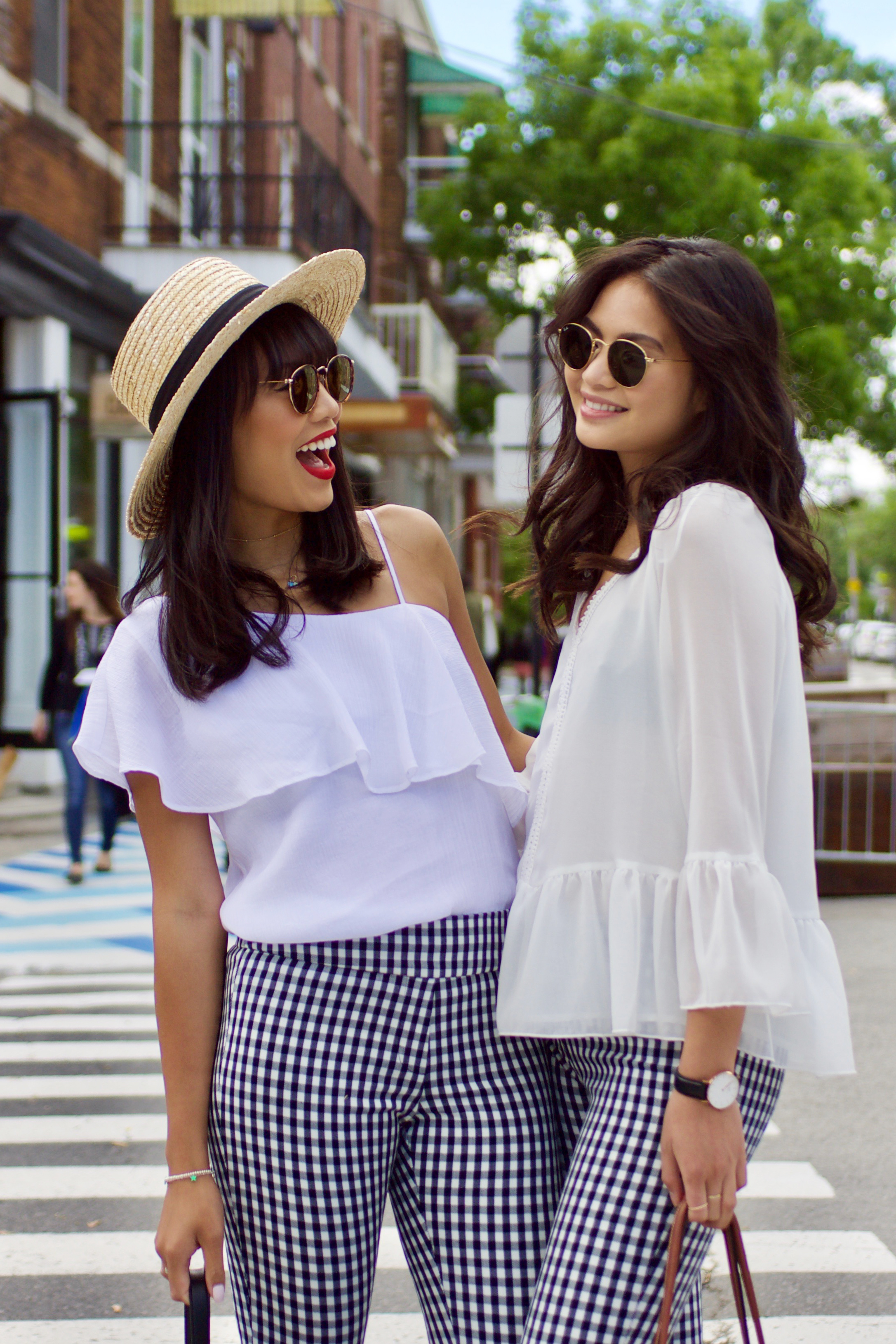 1. How did you meet?
We met back in Cegep working at the same school event and eventually working together at the school's student boutique. We became besties ever since then!


2. What do you like to do when you hang out together?
We usually like to go for coffee or brunch and we love to travel together! We love discovering new coffee shops in our city (woohoo Montreal). We've also travelled to Toronto and New York together so far!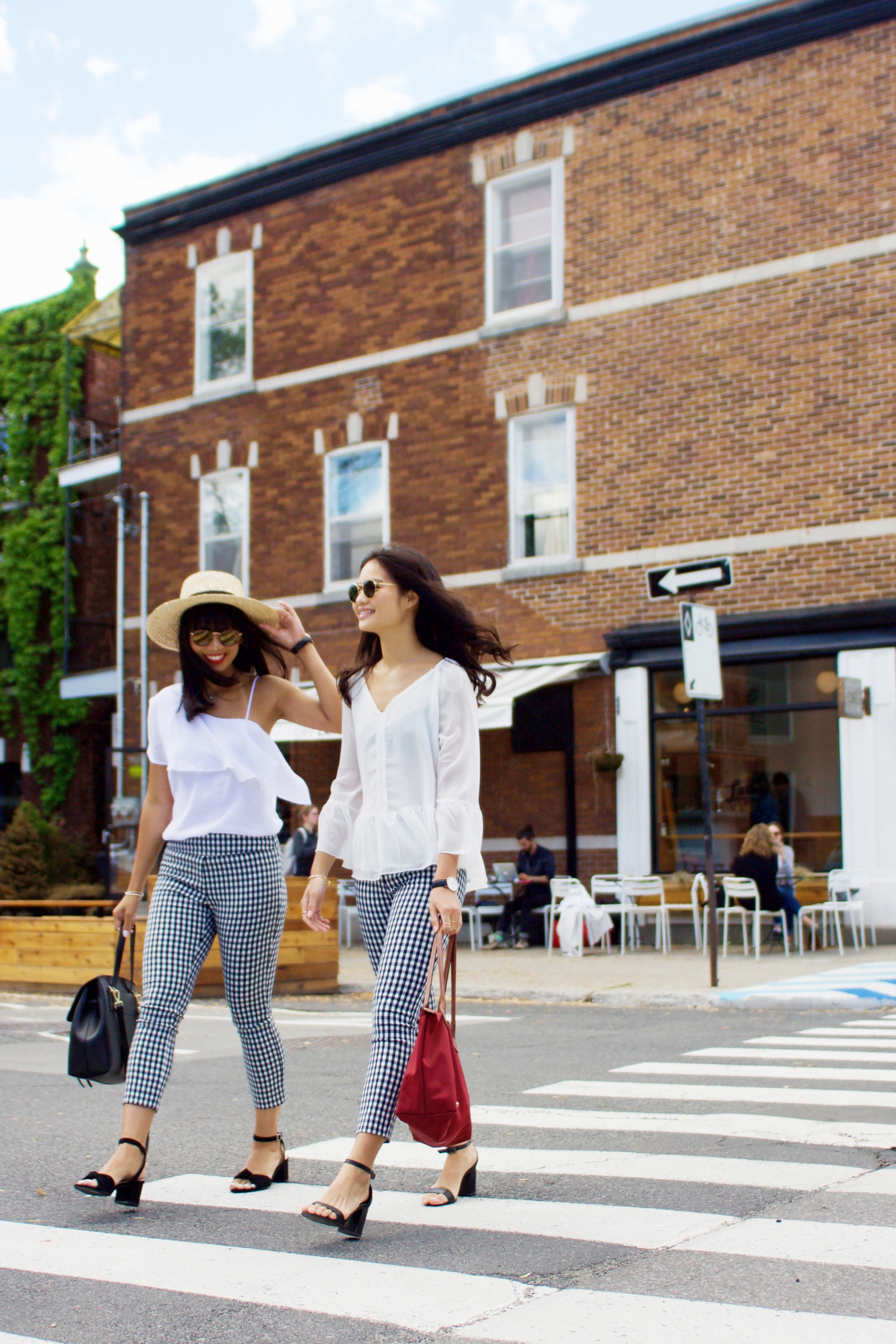 3. What is the first clothing item that comes to mind when you think of Katie/Tiffany?
Katie: When I think of Tiffany, the first clothing item I think of is a pretty, girly, frilly top because she's always rocking off the shoulders/ruffles/flowy blouses!
Tiffany: When I think of Katie, the first clothing item I think of is a statement dress. I mean, she looks great in EVERYTHING, but she looks phenomenal every time we go out! Always killing it with a cute dress or a skirt.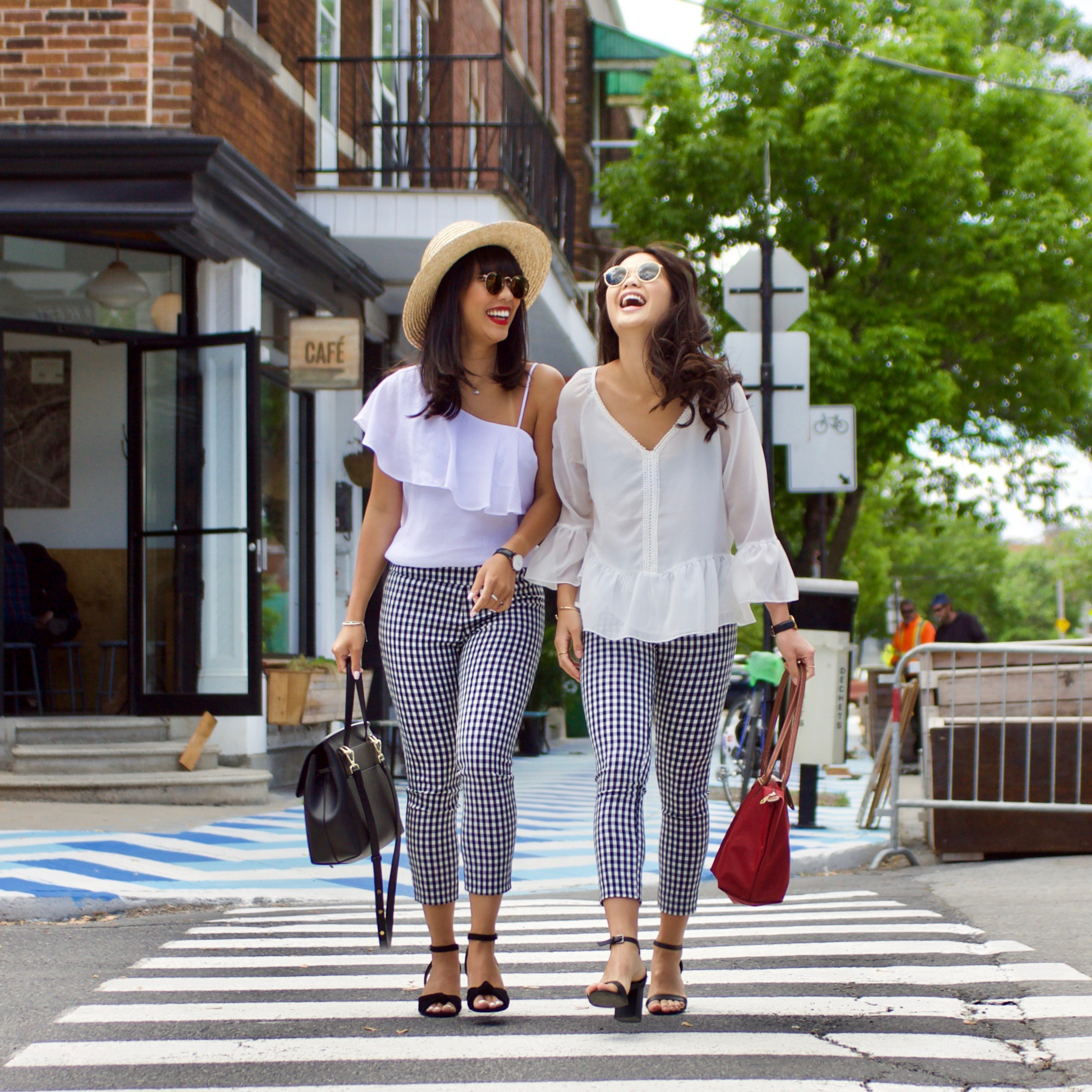 4. What is Katie's/Tiffany's guilty pleasure?
Katie: *inhaling a whole box of Krispy Kreme donuts*
Tiffany: *eats an entire bag of chips in one sitting*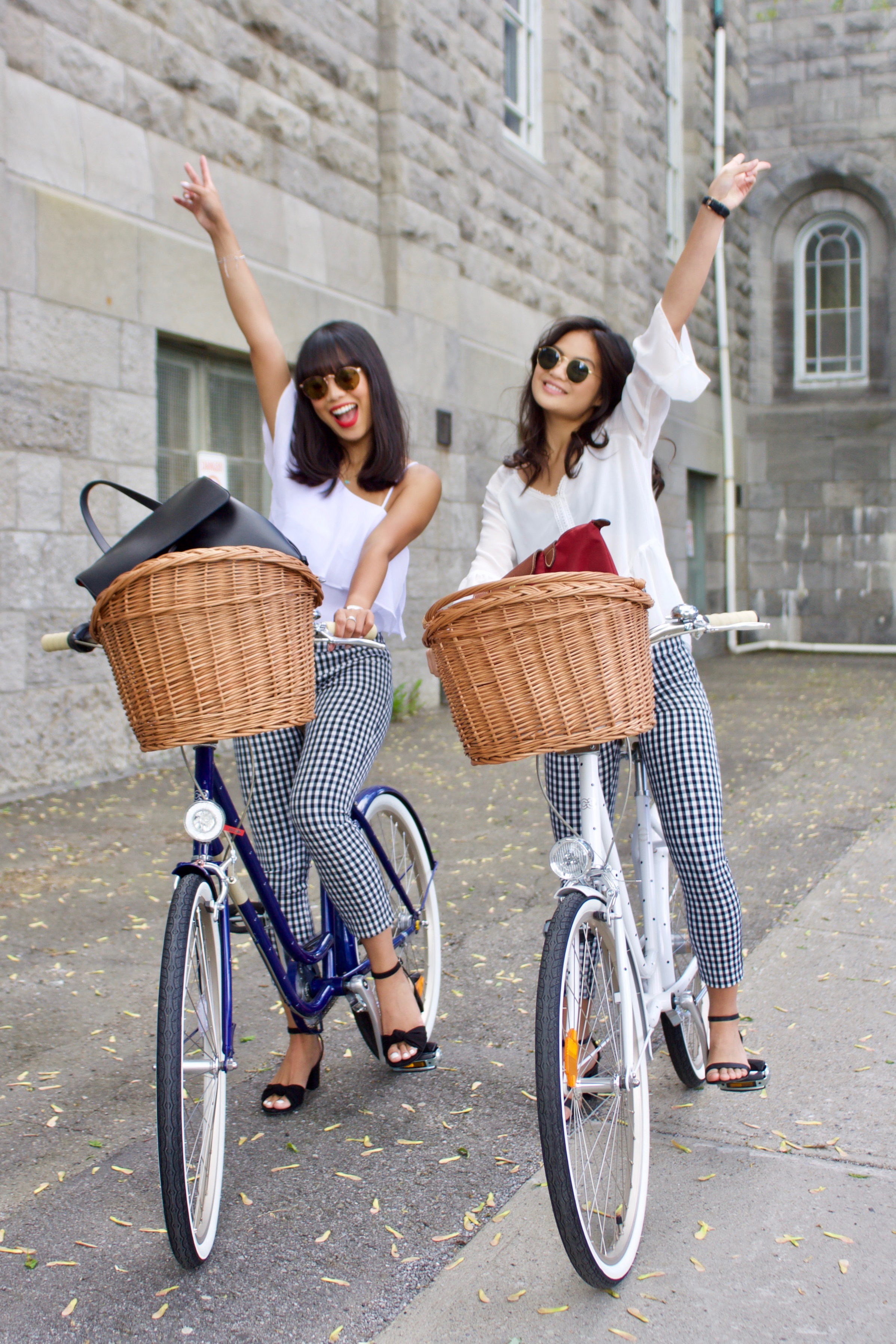 5. What do you admire most about Katie/Tiffany?
Katie: What I admire most about Tiffany is how genuine and loyal she is. I've known her for almost 5 years now and she's always managed to stay true to herself and to her friends!
Tiffany: What I admire most about Katie is that she always has a positive outlook on life, not to mention she's been my best friend for almost 5 years, so you can say she's one of the most loyal people that I know.
Post your own friendship story on social media using the hashtag #NationalBestFriendDay to let your bestie know how much you appreciate them. Shop Katie and Tiffany's looks here.
A big thank you to Katie Cung and Tiffany Lai for collaborating with us for National Best Friend Day. Be sure to check them out on Instagram here and here.
———————————————————————————————————————–
Want the latest in LE CHÂTEAU fashion? Sign up here to the LE CHÂTEAU email list for 15% off your first order.