LE CHÂTEAU CITY GUIDE: CALGARY X LINH TRAN
Next stop on our LE CHÂTEAU City Guide is… Calgary! Travel and outdoor enthusiast, Linh Tran, tells us everything there is to love about this city. From breathtaking sites, to awe-inspiring architecture, to where to eat the most delicious bites, here's what to add to your bucket list while in Calgary, Alberta: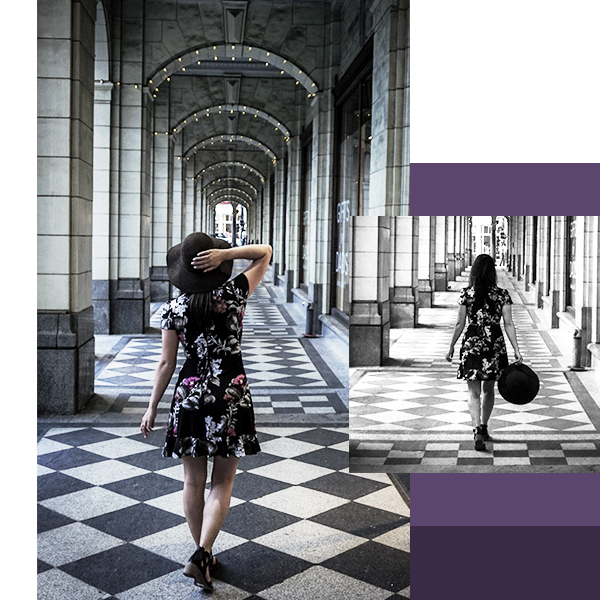 1. Name a hidden gem within your city.
Linh Tran: The Devonian Gardens – this urban oasis features OVER 550 palm trees! It's the perfect place to spend a rainy Sunday.
2. If you were to provide a daily travel schedule for city newcomers, what places would it include and why?
Linh Tran:
First stop: OEB Breakfast Co. for the best darn brunch of your life! They don't play games when it comes to serving up some seriously cool twists on traditional breakfast options.
Second stop: Get that coffee to-go and hit the shops on Stephen Ave. This pedestrian mall offers more than just good shopping. In fact, the whole street is a National Historic Site!

Third stop: The Calgary Tower. Standing at 627 ft, it is the highest structure in Calgary. At the top, you'll be rewarded with stunning panoramic views of the city. If you're feeling especially brave that day, you can stand on the glass floor and have a peek at the huge drop beneath you!
Fourth stop: Calgary riverwalk. This city is home to the most extensive network of urban pathways in North America! Weaving through some of the coolest pockets of the city, the trails are definitely worth exploring. In my opinion, the best place to go for a leisurely bike ride is along Memorial Drive near Kensington, where the cityscape rises up along the Bow River. Those views are worth pumping the pedals for! Trust me.
Last stop: 17th Ave SW. This part of town is so alive. There is (what seems like) an infinite amount of restaurants and lounges to choose from. I ALWAYS gravitate toward Ox & Angela. The tapas there are seriously to-die-for. For late night eats, Una Pizza is the place to be.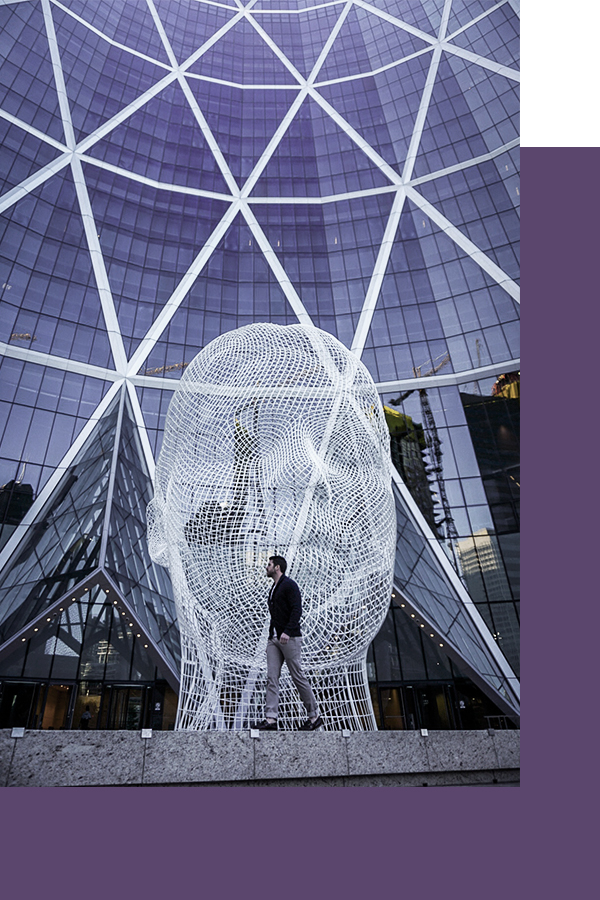 3. Where is the ultimate spot to take a photo for a social media post?
LT: The Peace Bridge. This is, hands down, the most photographed place in Calgary and there's a reason for that! I highly recommend checking it out at night when the city is aglow.
4. What is the most buzz-worthy new hot spot?
LT: Studio Bell – National Music Centre. The stunning architecture alone is enough to pique my interest! This is one of the latest developments in East Village and it's entirely dedicated to celebrating Canadian music. Definitely a must-see! Check out their website to see a list of upcoming events.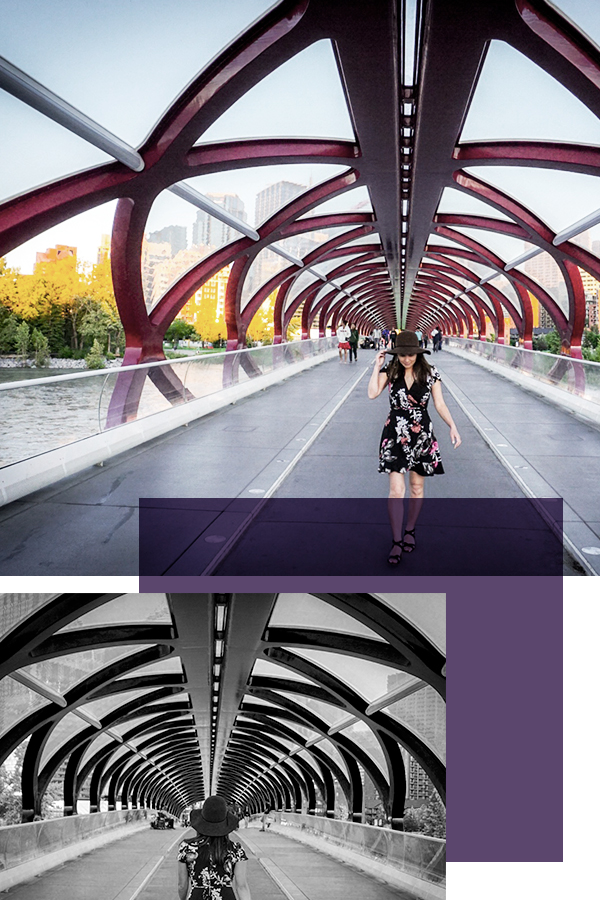 5. Name the most unique location for date night within your city.
LT: Tucked away in Prince's Island Park, the River Cafe is one of the city's most intimate and unique settings for a date night. The sound of the trickling river nearby and the breeze blowing through the trees makes for the most romantic dinner setting. And, bonus, the food is absolutely delicious.
Shop Linh's picks: dress, floral bomber, sandals
Thank you to Linh Tran for sharing her favourite locations to visit in Calgary. Be sure to find her on Instagram. Stay tuned to see where we go next!