LE CHÂTEAU CITY GUIDE: HALIFAX X SHORT PRESENTS
We're travelling across Canada with our LE CHÂTEAU City Guide in celebration of the country's 150th. Our next stop is… Halifax. Kayla Short, of the fashion and lifestyle-based blog Short Presents, gives us a taste of what you can find in the beautiful city where she currently resides.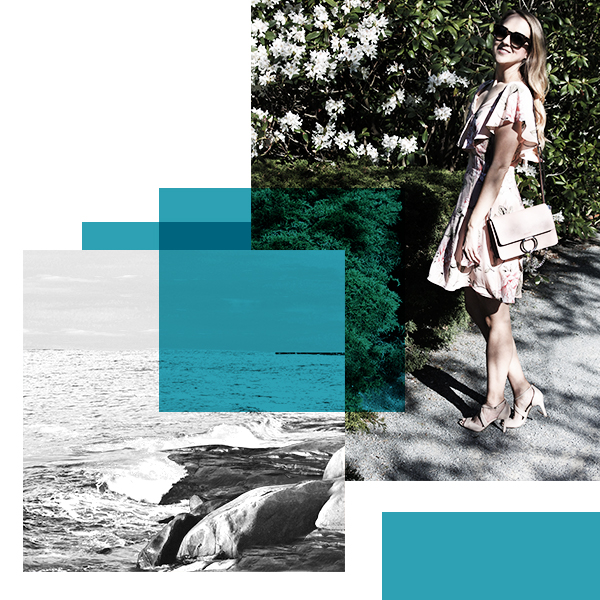 1. Name a hidden gem within your city.
Haligonians will fully maintain that we have no hidden gems because we are bursting with pride for our city and make no apologies for it. However, there are plenty of hidden gems to explore along our coastline. From hiking trails to beaches and hidden lakes, there's so much to discover off the beaten path.
2. If you were to provide a daily travel schedule for city newcomers, what places would it include and why?
Halifax has some amazing shops and eateries, so if I were to plan a day for someone here, I would welcome them to start downtown at our beautiful waterfront. After strolling around and taking in the ocean views, grab a coffee and croissant at Two If by Sea. I'd encourage you to pop on the ferry (only $2.50) and head over to Dartmouth to explore their waterfront and perhaps enjoy a crepe or lunch at The Canteen. Then make your way back to the Halifax side and through the shops downtown. After shopping, relax outside at the dog friendly Stillwell Beer Garden, and then take a stroll through the Public Gardens and maybe enjoy an ice cream before dining at La Frasca.

3. Where is the ultimate spot to take a photo for a social media post?
Located in the heart of the city, and providing the perfect backdrop wherever you turn, the Halifax Public Gardens is a must for photos. Despite being demolished on more than one occasion from Hurricanes and snow storms, it's still the most beautiful representation of our city.
4. Where do you find style inspiration within your city?
Everywhere and anywhere! I absolutely love the vibrancy of my city. With 3 major universities, there's a youthfulness and energy to Halifax that you just can't beat.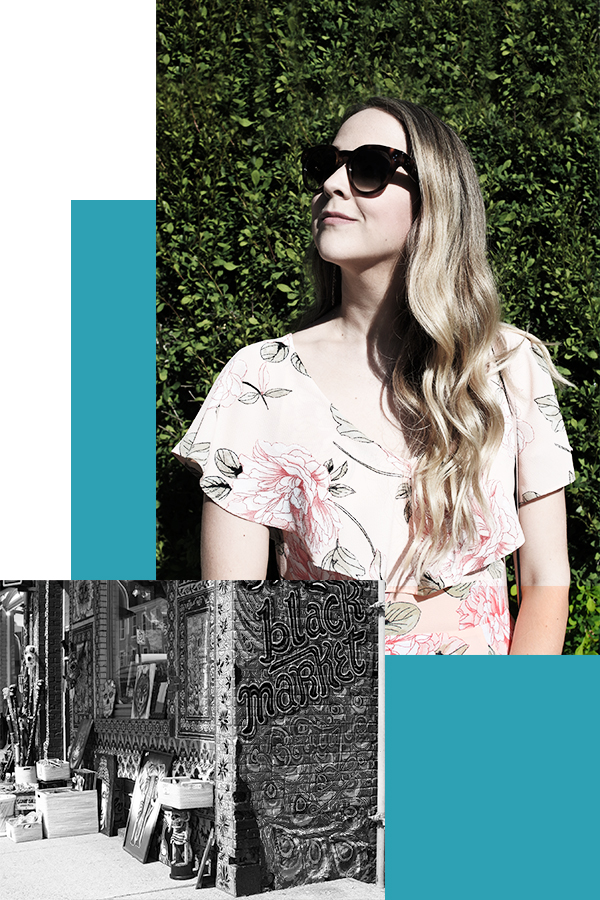 5. What is the most buzz-worthy new hot spot?
Rinaldo's is a new Italian-inspired eatery that recently opened in the North End. With its past experience with pop-ups, it has already garnished a cult following. From pizza to sandwiches, it's definitely a must try!
6. Name the most unique location for date night within your city.
During the summer months, one of my FAVOURITE things to do is catch a Shakespeare by the Sea production. Whether you bring some dinner with you to picnic outside or sip some hot tea (it's outside remember and it gets chilly), it's so romantic to cozy up under blankets and hear the words of Shakespeare be belted out in the open park while the ocean rumbles behind you. Admission is by donation.
7. What does being Canadian mean to you?
Being Canadian to me means embracing everything that makes us unique, and celebrating all the people that make up our country. I believe in celebrating difference and enjoying all the amazing experiences this amazing country has to offer. Whether it's our different cultural festivals, foods, music, or restaurants, I love supporting and embracing all cultures.
Shop Kayla's look: dress, sandals, crossbody bag
Thank you to Kayla Short for sharing some of Halifax's best highlights. Be sure to follow her on Instagram, Facebook, and Twitter. Now off to the next city! Stay tuned to find out where…