LE CHÂTEAU CITY GUIDE: MONTREAL X ELI GARCIA
As LE CHÂTEAU of Montreal, we wear Canada proud with our Montreal-designed and Canadian-made collections. For Canada's 150th birthday, we will be celebrating by going across the country with our LE CHÂTEAU City Guide. With the expert help of our amazing brand ambassadors, we will be jet-setting to 6 Canadian cities to share some of the best places to visit. Follow along with us until Canada Day as we uncover new destinations each week.
The first stop in our LE CHÂTEAU City Guide is our hometown, Montreal. Fashion blogger, Eli Garcia of Eli in the Walk-in, reveals the must-see locations around her beloved city.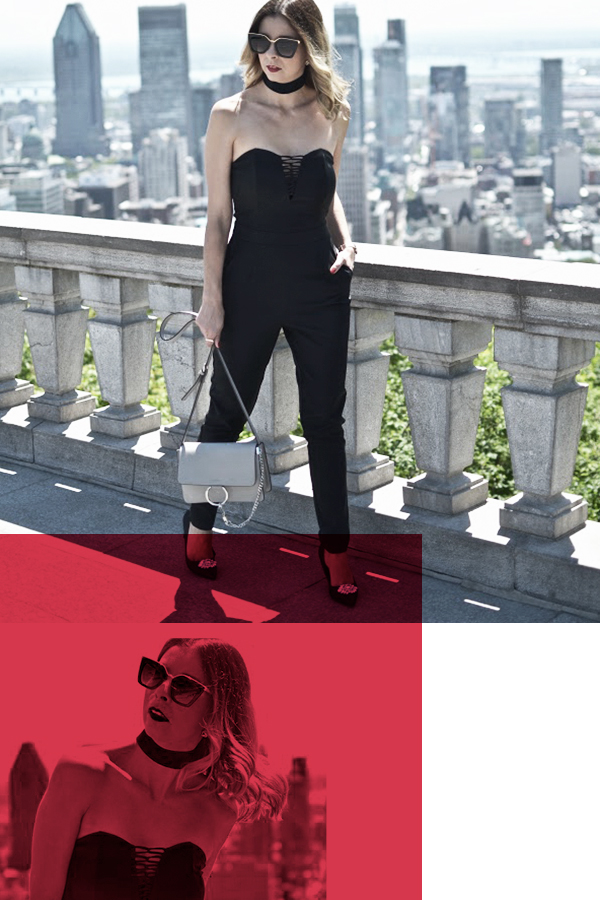 1. Name a hidden gem within your city.
Eli Garcia: Hotel William Gray
2. If you were to provide a daily travel schedule for city newcomers, what places would it include and why?
EG: Here are some of the places that you definitely need to visit while in Montreal to get a taste of what this beautiful city has to offer. I organized them as if you were in town for one day:
8:00 – Breakfast at Régine Café
Their creative and original cuisine will give you a taste of the local flavours and Montreal culture.
10:00 – Chalet du Mont-Royal
This beautiful place will leave you mesmerized with its view of the city.
12:00 – Vieux Port
In Montreal's Old Port you will enjoy the European part of Montreal. You will be able to visit the Notre-Dame Basilica, learn about Montreal's rich history in any of the museums located in the area, or just enjoy a walk through the small streets and amazing old buildings.
14:00 – Tommy Café
In need of a coffee break? Tommy Café will offer you a delicious latte with a view.
15:00 – Venice Restaurant
Great place to grab a healthy lunch.
17:00 – 5@7 at New City Gas
Best happy hour in town.
20:00 – Dinner at Brasserie Suite 701
Located in the Old Port, this French Brasserie has an exquisite summer menu.
22:00 – Party time at La Voûte
Hottest Night Club in Montreal.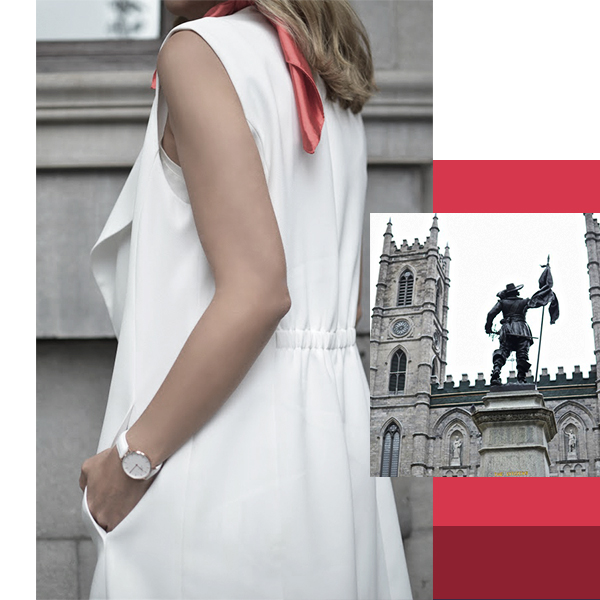 3. Where is the ultimate spot to take a photo for a social media post?
EG: It depends…
Selfie: Chalet du Mont-Royal
Coffee: September Café
Food: Mandy's
Architecture: Old Port
Blog post: Hotel William Gray
4. Where do you find style inspiration within your city?
EG: It's easy to get inspired in a vibrant city like Montreal. There are a lot of young designers putting out collections, as well as young musicians, painters, and creative artists doing amazing things that inspires me. I also like to go to new store openings, runways, and shop up boutiques to see what these talented designers have to offer.
5. What is the most buzz-worthy new hot spot?
EG: La Voûte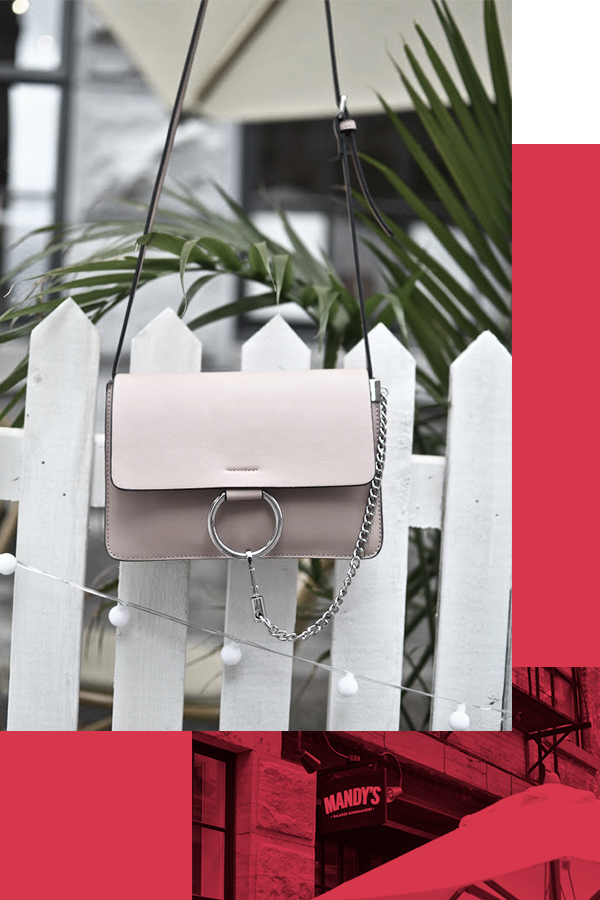 6. Name the most unique location for date night within your city.
EG: LOV Restaurant is an awesome place with a delicious vegan and vegetarian menu and beautiful deco!
7. What does being Canadian mean to you?
EG: I've been living in Canada for more than 15 years. I was born in Colombia but became a Canadian citizen in 2007. Canadian values include respect, openness and compassion and I think that's what makes Canada a country where you can live unafraid of being who you really are. If you work hard, you will find opportunities to achieve your dreams. I'm proud, and more than happy, to live in this incredible country.

Shop Eli's looks: jumpsuit, vest, crossbody bag
Thank you to Eli Garcia for sharing her favourite Montreal locations. Be sure to follow her on Twitter, Instagram, and Facebook. Stay tuned to find out which Canadian city we are off to next.