LE CHÂTEAU CITY GUIDE: OTTAWA X MARILOU MOLES
If you have been following our blog this month, we have been travelling across Canada in celebration of its 150th. Our next destination is… Ottawa. Marilou Moles, fashion and lifestyle blogger behind Twenty York Street, shares some of her top hotspots in Canada's capital.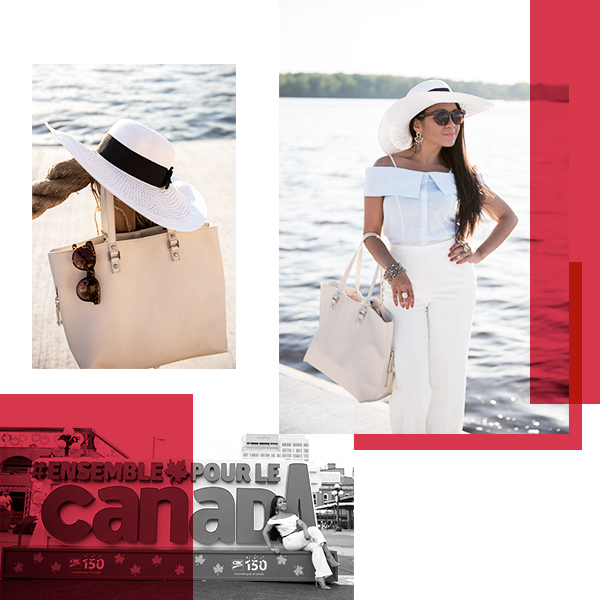 1. Name a hidden gem within your city.
Canada is celebrating its 150th birthday and, I must say, it's looking fabulous for its age! Sometimes you have to go off the beaten path in order to find some hidden gems and one of these is the Rockcliffe Boathouse. A marina, restaurant and bar all rolled into one, it offers a marvelous view of the Ottawa River, and you feel like you've been transported far away!
2. If you were to provide a daily travel schedule for city newcomers, what places would it include and why?
Ottawa is like New York City. It's made of these boroughs and distinct neighbourhoods such as the Byward Market, the Glebe, Westboro, Hintonburg, Beechwood, etc. I would start in the middle, right at the Parliament Hill. Why? Well, looking up at the Canadian flag that proudly sits atop the Peace Tower brings a sense of pride and patriotism! What could be more Canadian than that?
Absolute must-sees are: the world famous Rideau Canal, the War Memorial, Major Hills Park, the Château Laurier, Bytown Locks, Rideau Falls, all the museums, Residence of the Governor General, and of course, Gatineau Park on the Quebec side!

3. Where is the ultimate spot to take a photo for a social media post?
If you do a scan of the most popular sites in Ottawa where people take the most selfies or social media posts, you will most likely find these three places at the very top of the list: the Parliament Hill, the new Inspiration Village (which celebrates Ottawa 2017, Canada 150 and all its provinces and territories, highlighted by the massive OTTAWA sign), and of course, Sweet Jesus! Lucky for you, we visited all three so you can take a sneak peek of what they look like and plan your visit accordingly!
4. Where do you find style inspiration within your city?
Ottawa, like most Canada cities, is so wonderfully diverse. Its citizens come from all over the world and they bring with them such global style that makes up the fashion landscape of this city! I definitely love Downtown Ottawa for people watching! Sitting by the newly renovated sky bridge at the CF Rideau Centre, where downtown LE CHÂTEAU is also located, you'll see a parade of fashion from street style to high fashion, from edgy to chic to elegant and more!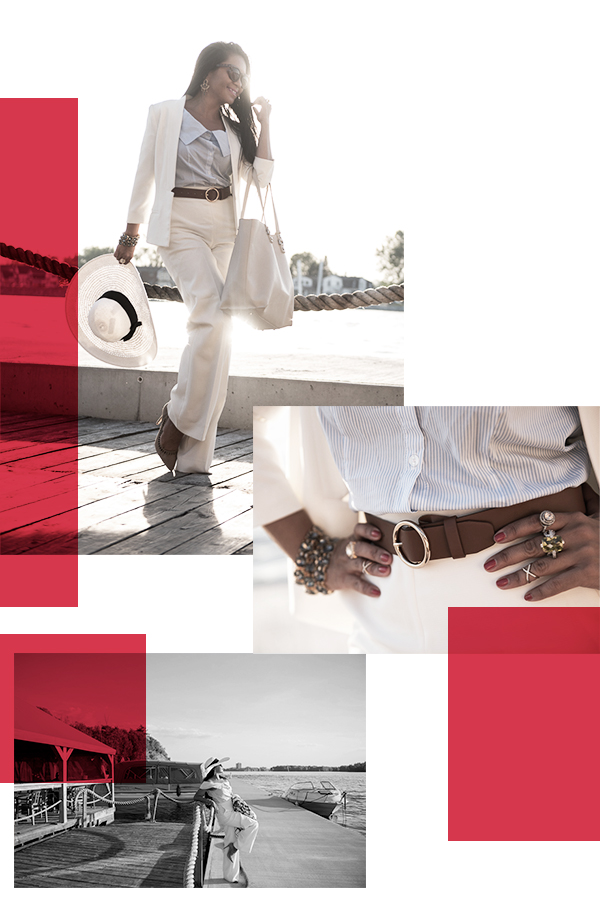 5. What is the most buzz-worthy new hot spot?
Ottawa is really rapidly changing its reputation as a conservative political town! There have been so many hotels, restaurants, and buzz-worthy hot spots that have been sprouting up all over the city! That said, there are a lot to be discovered in Ottawa and one of the latest is TAMIS CAFÉ, located in one of the city's famous neighbourhood, the Glebe.
Since opening a year ago, TAMIS CAFÉ has been a crowd favourite with its great selection of world famous traditional and fusion Filipino food and desserts, such as Pancit (Filipino style noodles), Chicken Adobo and Ube Yema Cake, a modern twist on a traditional Filipino treat made of ube or purple yam and certified rising star in many Instagram foodie flatlays!
6. Name the most unique location for date night within your city.
While there are a number of truly fantastic bars, restaurants, and even rooftop patios in the city, I'd say for a truly unique date night, grab a picnic basket, a blanket and your favourite champagne and head to the Museum of History in the Hull/Gatineau side. You are sitting on the precipice of English and French, of Ontario and Quebec, which offers you the most stunning view of the Parliament Hill, as well as a lot of famous landmarks from both provinces such as the National Art Gallery, the Alexandra Bridge and the Notre Dame Basilica. Go in the afternoon, sit by the water, and take your time as you leisurely watch the boats and the world go by. It's one of the most romantic sites in the capital to see the sun go down and as dusk become nightfall, witness the city come alive with its dazzling skyline!
7. What does being Canadian mean to you?
I'm a very proud Canadian! Whenever I travel around the world, I feel a sense of pride and honour to live in a country as great as Canada. Canadians are ambassadors of love, peace, acceptance, diversity, and goodwill. We carry that message here and wherever we go.
Get Marilou's looks: dress, top, pants, blazer, hat
Thank you to Marilou Moles for revealing some of the great things Ottawa has to offer. Follow her on Instagram, Twitter, and Facebook. Happy 150th, Canada!