LE CHÂTEAU CITY GUIDE: VANCOUVER X RINA DORIA
All this month, we have been going across Canada to celebrate the country's 150th. We are concluding our LE CHÂTEAU City Guide with our final destination in Vancouver. Fashion blogger, Rina Doria of And She Dressed, shares some of her favourite things to do in her city.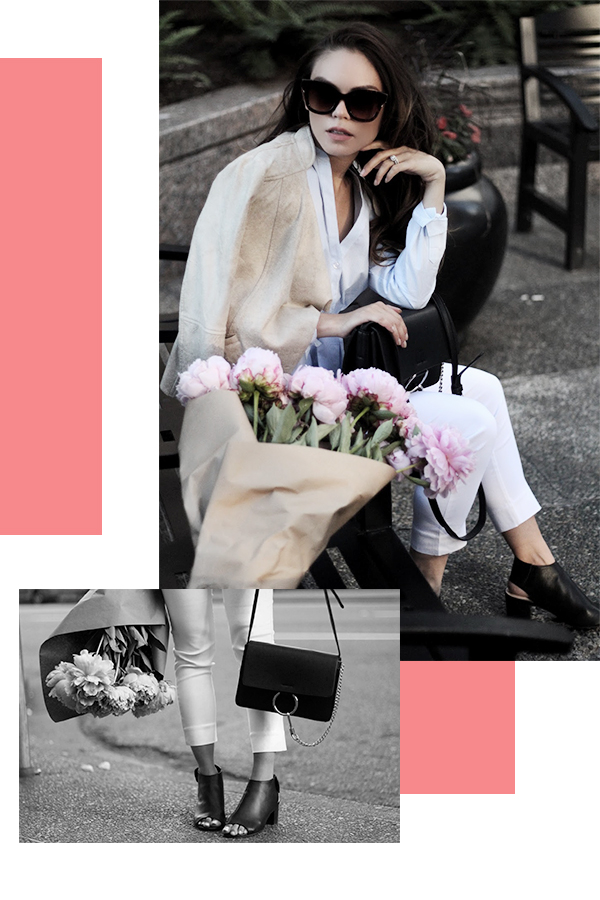 1. Name a hidden gem within your city.
The pink and yellow painted alley south of West Hastings, between Seymour and Granville. Stop by for a photo-op, grab a coffee from the corner shop and lounge, or shoot some friendly hoops with locals.
2. If you were to provide a daily travel schedule for city newcomers, what places would it include and why?
I'm a bit of a foodie so you may find a common theme with a good portion of my suggestions =).
Start the day with brunch at Chambar because they have the best chocolate covered waffles or enjoy a morning coffee and croissant at Dalina's, if you're on the go!
Bike the Seawall and/or take a walk through Stanley Park for a stunning view of the waterside.
Visit Granville Island and grab a bite to eat or pick up some specialty goods in the market. You also have a fabulous view of the Granville Street Bridge from the dock!
Take the Water Taxi from Granville Island to Coal Harbour for a view of the city from a different perspective.
If you're still hungry, visit my ultimate favourite restaurant in the city, Tableau, for a fresh take on French cuisine. They serve the best steak and fries and creme brûlée!
End the evening with drinks at Reflections, a roof top patio at the Hotel Georgia to unwind and discuss all the fun you had exploring the city that day.
3. Where is the ultimate spot to take a photo for a social media post?
If you take the Seabus to the Lonsdale Quay, you can take a photo with the Vancouver City Skyline in the distance. The Seabus ride is also a fun adventure in itself!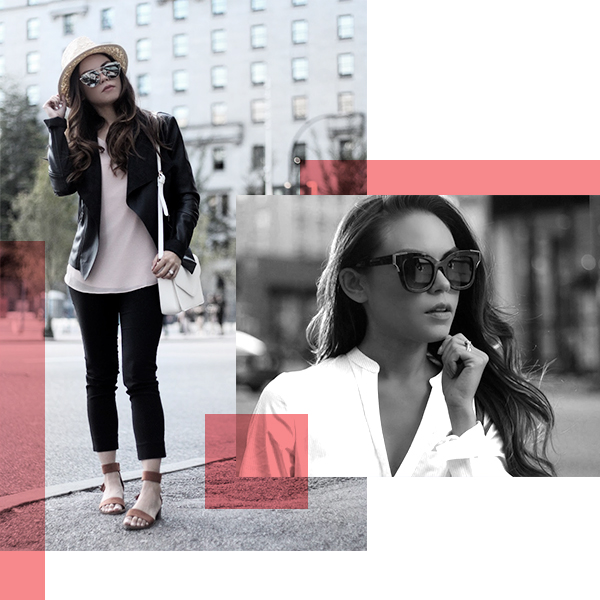 4. Where do you find style inspiration within your city?
Other local Vancouver bloggers, Vancouver Fashion Week, and street style from locals.
5. What is the most buzz-worthy new hot spot?
Botanist just opened at the Fairmont in Vancouver and I've been dying to give it a try. It's one of Vancouver's newest restaurants and it's dressed with over 50 types of plants and they have a bread shop in the middle of the restaurant!
6. Name the most unique location for date night within your city.
A trip to the beautiful Vancouver Art Gallery followed by dinner at Black and Blue's rooftop restaurant.
7. What does being Canadian mean to you?
Being a Canadian means having the freedom to pursue my dreams in a country that offers unlimited opportunities.
Missed a city? Be sure to check out our previous city guides for Montreal, Toronto, Halifax, Ottawa, and Calgary. Thank you to Rina Doria for uncovering some of the best hotspots in Vancouver. Be sure to follow her on Instagram, Facebook, and Twitter. Happy Birthday, Canada!