THINGS TO DO FOR #375MTL – JULY 2017
As LE CHÂTEAU of Montreal, we are excited to be celebrating our city's 375th birthday. Each month, we have been sharing our favourite #375MTL events around the city. Here are 5 fun things to look forward to in Montreal this July.
1. Montreal Avudo
May 17th to September 2nd, 2017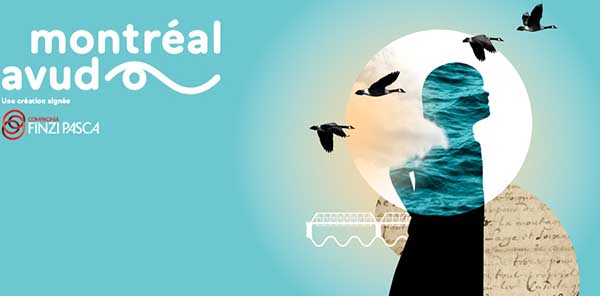 Get ready to be moved by Montreal Avudo – a special, water show at the Old Port that will pay tribute to the St. Lawrence River. Travel back in time through image projections on water walls, original documents, illustrations, 3D animations, and sound effects that will allow spectators to explore the river through different eras in time. Admission is free, but tickets must be reserved.
2. La Balade pour la Paix: An Open-Air Museum
June 5th to October 29th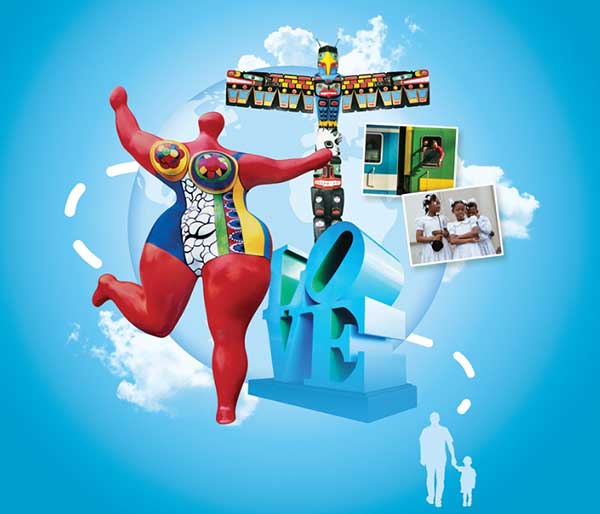 Designed and organized by the Montreal Museum of Fine Arts, La Balade Pour La Paix is an international, public art exhibition showcasing 72 works reflecting messages of peace and universal values of humanism, tolerance and openness that had inspired Expo67. The exhibition takes place on Sherbrooke Street. For more information, be sure to visit the MBAM website.
3. The Color of Time
July 22nd & 23rd, at 4 PM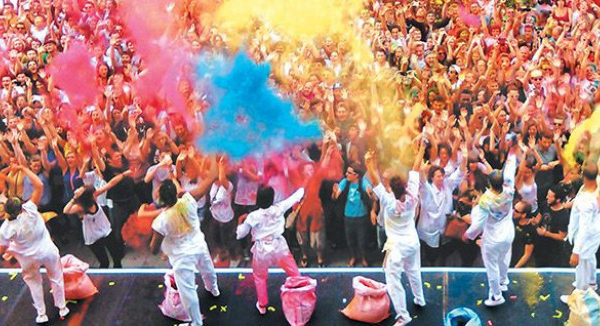 Inspired by the Hindu festivity of Holi, join Artonik, starting at Beaudry Metro, for two days of colourful, happy celebration. Along with a dance troupe, get ready for some rhythmic beats, hypnotic choreographies, and – of course – colourful powder everywhere. Find more information here.
4. Sessions 375 x Osheaga Block Party
July 22nd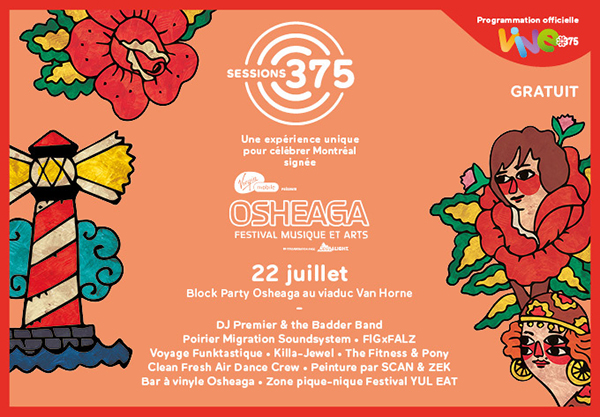 Transport back to the 1970s and 1980s with Osheaga's 5th edition Block Party. This year, Osheaga is teaming up with Session 375 for even more city festivities and fun surprises. Prepare yourself for a day full of great music and dancing, starting at 3 PM, at the Van Horne Overpass. Full details can be found here.
5. Place des Anges
July 29th & 30th at 9:45 PM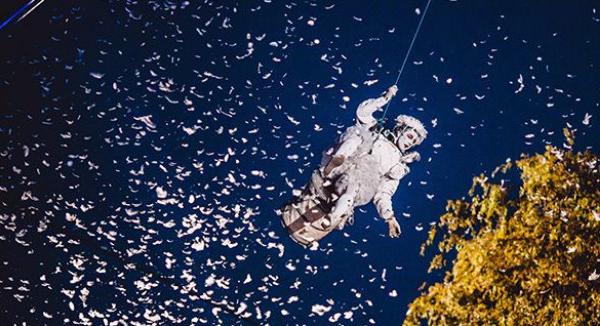 Be inspired and amazed by Place des Anges, the closing performance of We're Acting Out! Acrobat angels will float in the sky above us, along with a flurry of white feathers, to bring to us an enchanting, aerial ballet performance. This show is free for all, and will be on for two nights at Quartier Des Spectacle.
———————————————————————————————————————–
Want the latest in LE CHÂTEAU fashion? Sign up here to the LE CHÂTEAU email list for 15% off your first order.