PROFILE: ANOUK MEUNIER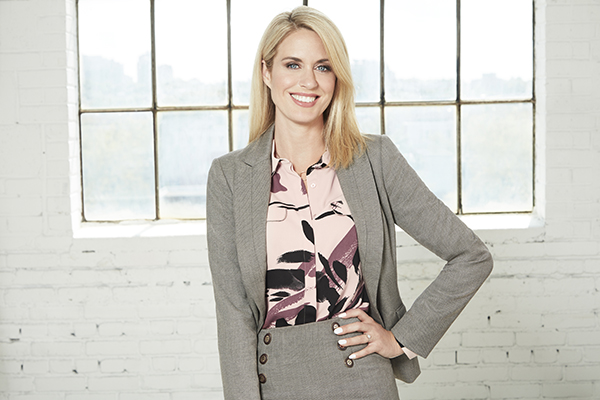 The career-driven, ravishing, and always stylish Anouk Meunier has had a fascination for the world of communications from a young age. Her continued passion for the arts led to her very successful career as a television host where, along with her many other projects, she currently co-hosts Salut Bonjour Weekend.
Not only is Anouk known for her charismatic and bubbly personality on-screen, but she is also recognized for her incredible sense of fashion. From her more casual outfits to her standout, custom LE CHÂTEAU gown, Anouk is always ready to wow everyone with what she will wear next.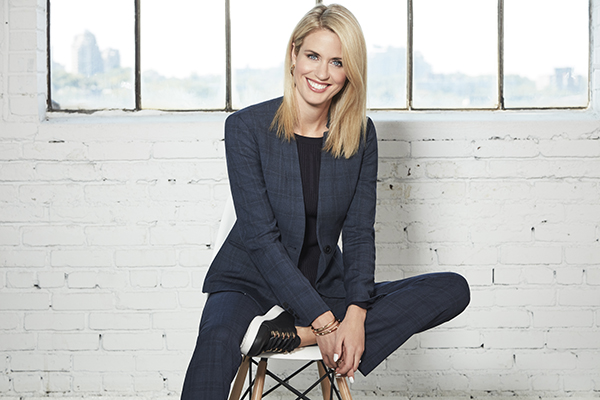 We had the chance to style Anouk in our new fall suiting collection for a cool, fashionable photoshoot. Learn more about the charming television host, from her start in television to her favourite LE CHÂTEAU looks.
1. How did you get into the world of television?
I studied Communications/Television in Cégep and University and started in the field as a production coordinator. I seized every opportunity that allowed me to do hosting. I made a demo that I sent to different production companies and I finally got my first official contract as a television host at TQS in 2004.
2. Did you always know you wanted to work in television?
Yes! When I was young, I always had many projects on my mind. I made radio shows in my room with my doggies, movies and video clips with my friends, I organized fashion shows; in short, I was very artistic. I always had a fascination for the world of communications.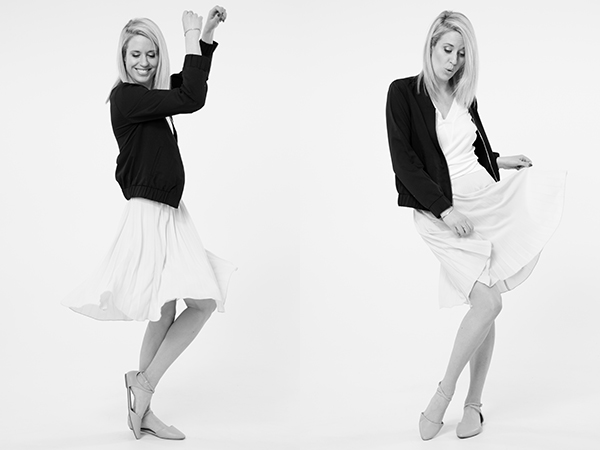 3. What is your favourite part of your job?
It's an exciting job that lights me up and makes me experience all kinds of emotions. I have had the chance to do background interviews, live shows, large-scale events, galas, etc… Each project is different, brings me new challenges, and pushes me to surpass myself. Over the years, I have had some memorable encounters and I preserve these precious moments. I love working in a team and being surrounded by passionate people who all share the common goal of making the best show ever. The energy that you find on a set, it's magic!
4. What is your go-to on-screen look?
It varies a lot! It can be as much an evening look as a casual look. It all depends on the show I am shooting. I like to play with fashion and different styles. I do not have a set guideline and I like that. I let myself be guided by my mood at the moment and by the stylists around me.
5. What was your favourite part when designing your custom dress?
I loved working with the creative team! I arrived with my ideas and my vision and, together, we created an absolutely beautiful dress! It was really exciting to participate in all the stages: the design of the dress, the fabric selection, etc. I love this type of project!
6. Most memorable LE CHÂTEAU look you have worn so far?
It's difficult to choose… but let's say I had a case of love at first sight for the nude jumpsuit I had worn on Salut Bonjour Weekend this summer. I love jumpsuits in general and this one is just perfect. Besides, I was flooded with messages on social media as a result of this show. Everyone wanted it!
7. What fall pieces are you most excited to wear?
I had the chance to have a glimpse at what's coming and I'm in love with the wool coats. They are MAGNIFICENT! And there is a long ivory wool jacket that is super comfortable and very on-trend. It almost gives the taste of being in autumn; it's a must-have!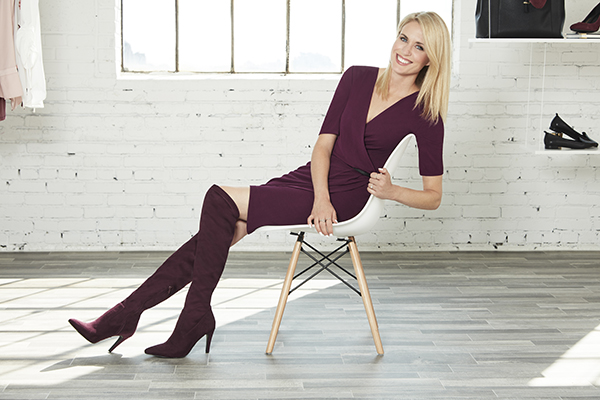 8. What was your favourite outfit from the Suiting shoot?
I loved the raspberry look because it was daring and on-trend! And I also liked the navy look with the black sneakers because it always interesting to break up a more chic look with a sporty element.
9. Who is your style icon?
I love Kate Moss! A simple t-shirt becomes high fashion on her. She has this ease of playing with styles, to create varying looks with the "basics". She can go from casual to high-editorial in less than 2 minutes. She is a true icon of style.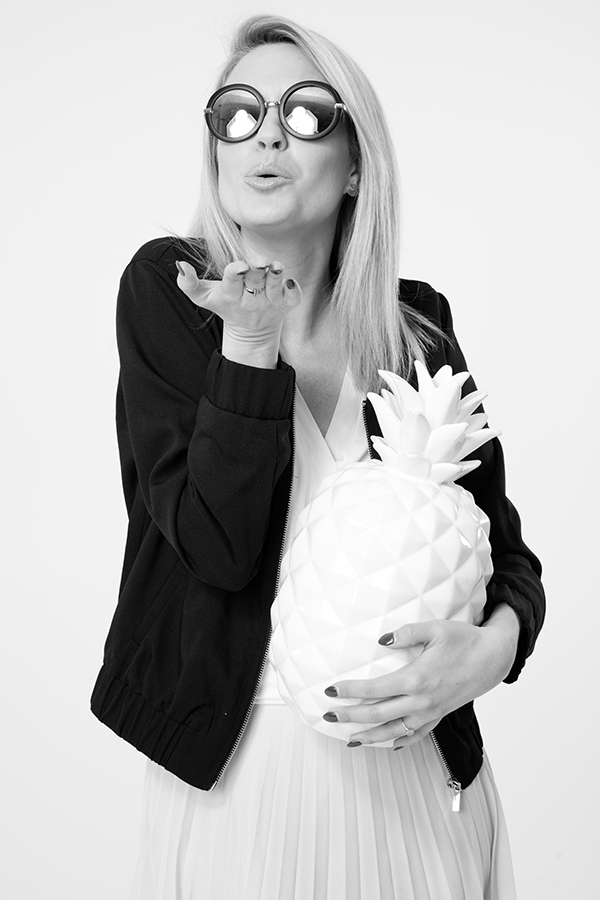 Be sure to check out more from Anouk Meunier on Instagram, Facebook, and Twitter. Shop our suit shop here.