STYLE FILES: 3 FALL SHOES YOUR CLOSET IS MISSING
Fall fashion is always exciting and footwear is an easy transition without really having to give up on summer. Here are three styles you can start wearing right away and into the new season.

1. THE BLOCK HEEL PUMP
Change out of your sandals and slide into a pump; a classic silhouette which continues to be hot for fall. While high heels are always stylish, look for an introduction of low and mid heights for a super stylish stride that won't kill you feet!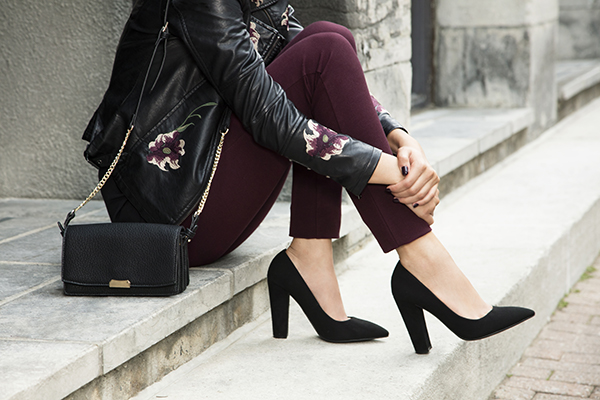 Looking for the hottest pump style for fall? Three words: pointy toe block heels. It's comfortable, fresh, and was spotted all over the runways. If you're looking to make a total fashion statement, reach for our Lucite (translucent) heels or a pair of gilded electroplated block heels.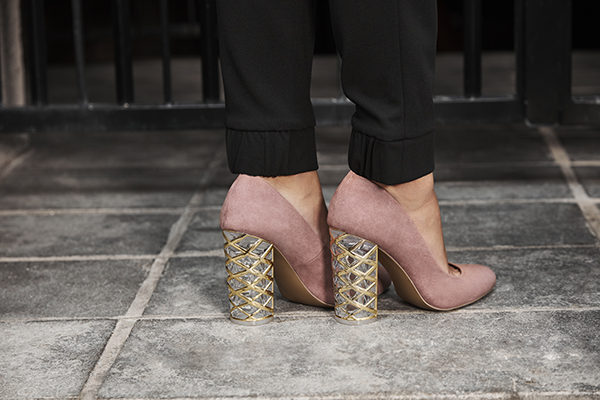 2. THE FASHIONABLE FLAT
If heels aren't your thing, you can always opt for a chic flat. Loafers and pointy toe ballerinas are the season's most comfortable fashion accessory for your feet. Choose a pair in tones of greys, navy, or wine for an extra touch of style. Another fashionable tip for your flats is to look for one with a strap; Mary-Janes and ankle straps add a little extra flare and can really transform your look from casual to dressy.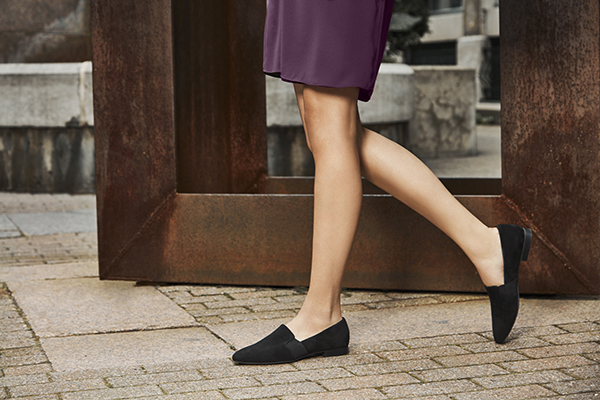 3. THE STRETCH BOOT
If you're going to buy one boot this fall make it a stretch boot! Stretch boots are a huge trend this season. Not only do they look great, but they look great with anything and everything: under pants, over jeans, with a skirt or dress, and even with leggings.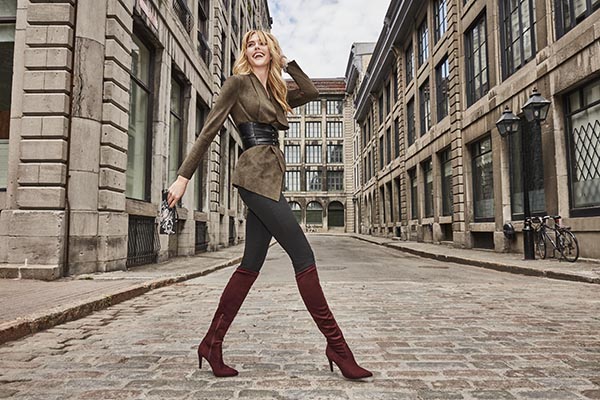 Dress them up or dress them down, you can really pair them in any way. No matter what you choose, knee high, over the knee, thigh high or the season's newest addition of high ankle, you will not be disappointed with this purchase.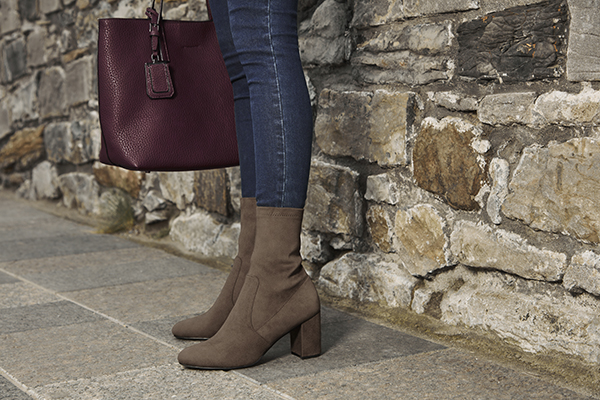 These three styles are the investment pieces to your fall footwear: a block heel pump, a fashionable flat, and a stretch boot. Want some guidance on how to transition your wardrobe from summer to fall? Check out our post here.