BREAST CANCER AWARENESS MONTH: JOY RODGERS
We're all about celebrating strong and empowering women. This October, we're celebrating one survivor in particular who has shown great strength and courage. Meet Joy Rodgers, a Montréal native and a recent Breast Cancer warrior.
Last year, Joy humbly shared her story with us about being diagnosed with Breast Cancer. Now, exactly one year later, she has defeated the disease and become a big advocate for early detection. We are honoured to celebrate Breast Cancer Awareness month by sharing her captivating story.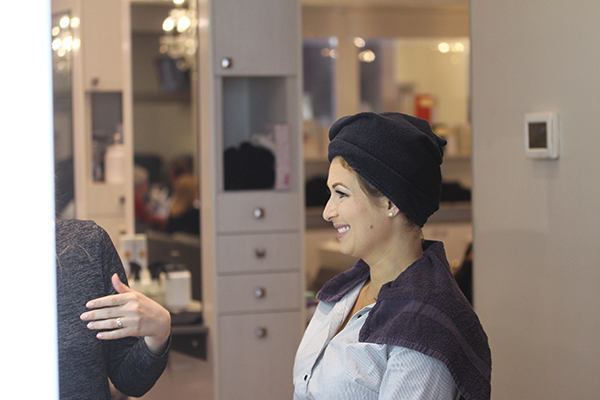 The LE CHÂTEAU team and Salon Deauville provided Joy with a full day of pampering, from getting her nails did to hair and make-up done. Joy never stopped looking feminine during this very difficult year, but a day of spoiling was certainly deserved.
With a full face on and endless smiles, Joy joined us to be featured in a photoshoot in homage of her inspiring story. Joy is the epitome of a strong role model as a Breast Cancer Survivor showcasing triumph and positivity.
Learn more about Joy's story below.
1. First of all, congratulations on being on the other side of this horrible disease. What would you say was your biggest motivator on the really hard days?
Thank you so much! Definitely my biggest motivator had to be my children. They were 3 and 6 when I was diagnosed. The first question I asked my doctor was, "am I going to live to see my children grow up??" I refused to let them grow up without a mother. I HAD to get through it and I HAD to let them have normal lives. No matter how tired or sick I was, we still did what we could so my children enjoyed themselves. We even took a mini vacation during my treatment!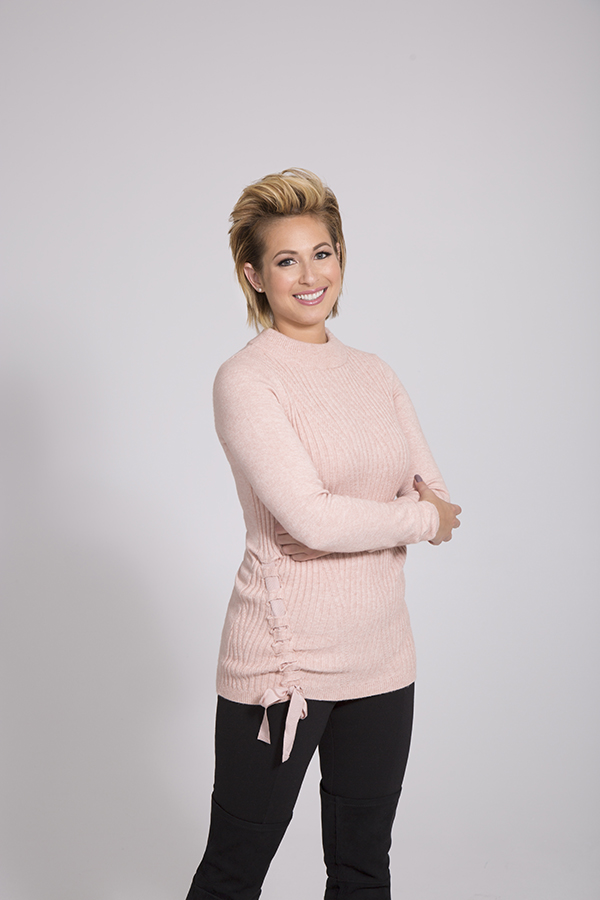 2. We've noticed you are a huge advocate for early detection. What is your advice to women?
Know your body! If something isn't right, get checked! Not only for breast cancer – it can be anything! Diabetes, thyroid issues, etc. Ignoring a symptom won't make it go away. If you truly feel that something isn't right, go get checked.

3. Tell us what every woman should be doing.
Everyone needs to do monthly exams! Whether you do it the first of the month, a week after your period, whatever! But do it the same day each month. And DO IT! It literally can save your life! If you think "it can't happen to me", I will be the first to tell you that it CAN. So just humour me, for nothing else! Do a breast exam!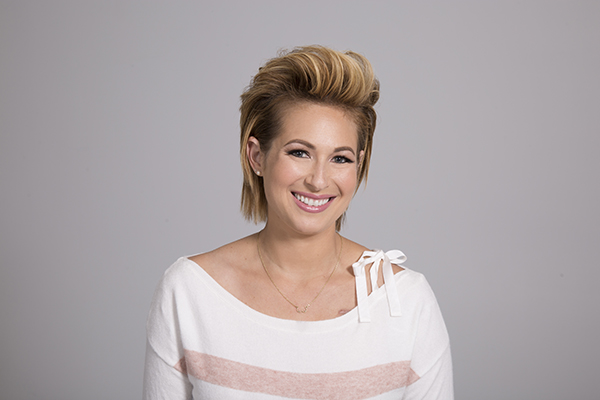 4. You were here exactly one year ago. At that time, you were wearing a wig and in the middle of very difficult treatments, but your smile is the same! What has kept you smiling on this journey?
Oh my gosh. That day was rough for me. I felt so incredibly weak. I was at my most bald – not a single hair on my entire body. I remember being so stressed that morning because one of my eyes was having trouble with the fake eyelashes. I felt so ugly and fat and out of shape. I am however so proud of that video that we made. I still watch it. When I got sick, I could either curl into a ball and let the cancer take me, or I could show it who was boss and live my life to the fullest. So I slapped a smile on my face and I LIVED. I still went out and socialized when I could. I attended two weddings and a bar mitzvah. I needed to show my children that mommy is still the same mommy.
5. What advice would you give to women reading this, who may be in the early stages of a diagnosis?
I have a friend who had cancer right before me and her biggest piece of advice was to tell me just to breathe. It was the best advice I could've received. Cancer is rough but you will survive it so just take a breath and do what you got to do. You will survive it. You will have a bad year, but you WILL BE OK!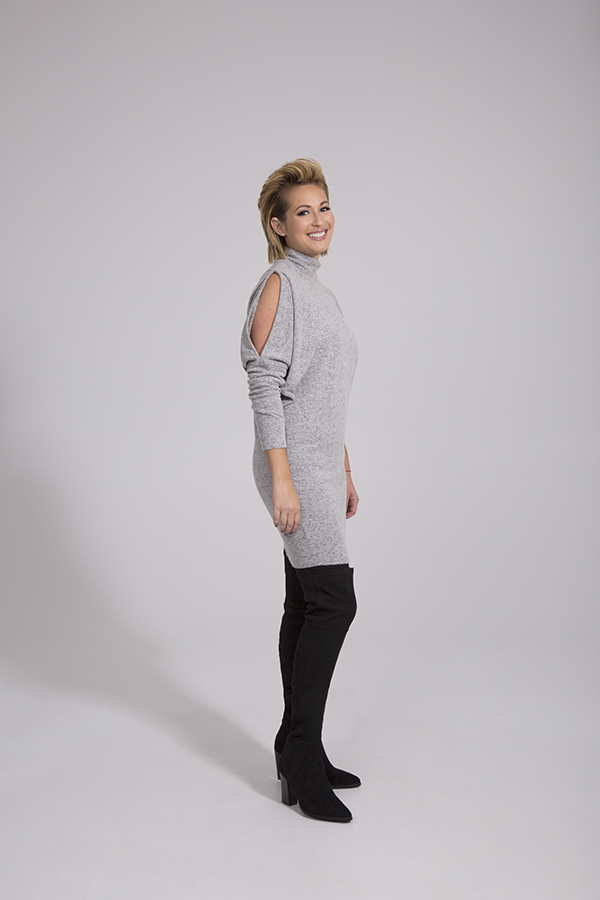 6. How has this experience empowered you to live your life moving forward?
This whole ordeal really made me see that I can get through anything. There was only one moment near the end of my treatment that I really broke down. Chemo had gotten delayed several times and that last time that it got delayed really just broke my spirit. I got through it, and now I'm in remission. I never knew how strong I was, so this really helped me see what a powerful human being I am! I try to live my life to the fullest and just enjoy myself. I care less about what people think. I am who I am, and I am not sorry for it.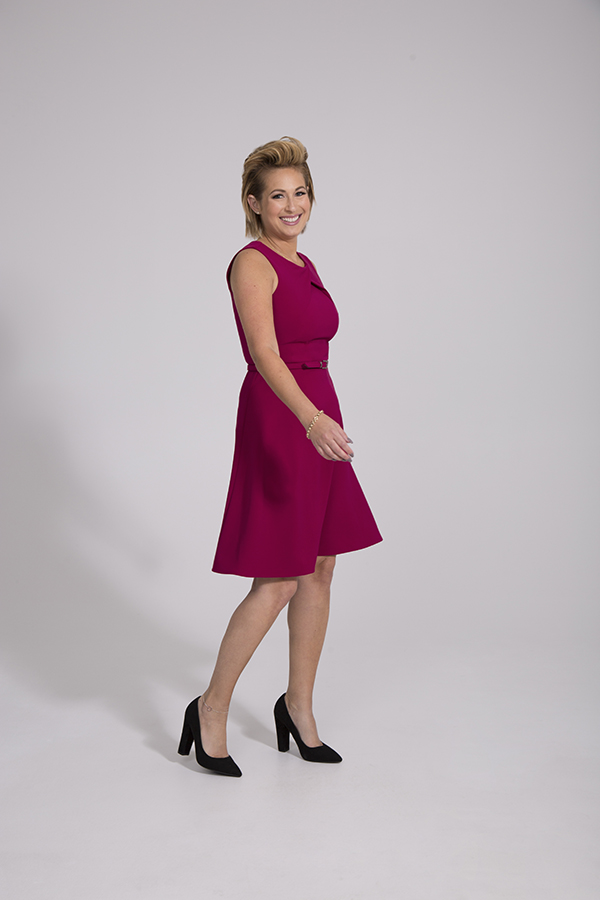 7. How has this experience changed your personal style?
A year before my diagnosis I had a breast reduction. I know, ironic right? I always had to wear expensive and very supportive bras. I was never able to jog even because of my breasts. Now I had a double mastectomy and reconstruction. My breasts look very real – I did not want that fake look, but they are firm and high. I am now having fun wearing open back shirts or things that are off the shoulder. I still do not have my old body back – I still need to lose some of those pounds that I gained and I need to tone back up. I am anxious to get there, but for the moment just having fun! I was always the type of person to have my hair and nails and make up done, and I maintained that as much as possible throughout my illness. I am still into that and am enjoying not having to glue on eyelashes anymore! My hair has been a challenge. I enjoy doing a ballet bun, straightening or curling my hair. This short hair is hard to work with but I know it is temporary and at least I have my own hair!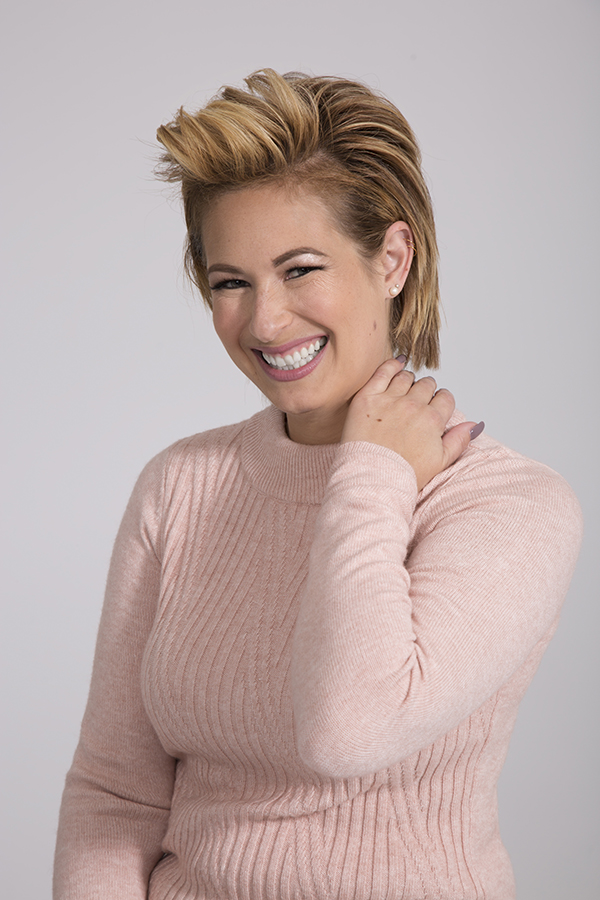 8. If you could put a song to your experience, what song would it be?
Let's go old time Beyonce here and say "survivor" by Destiny's child! I am stronger and I am going to keep working and keep fighting! I didn't let it break me. I'm a survivor. I am also going to add a second song to this which is "Scars to Your Beautiful" by Alessia Cara. I am very self-conscious about my scars -I have over 10 on my torso alone. But my daughter has made this my song to show me that I am still beautiful and still ME even though I am all scarred up.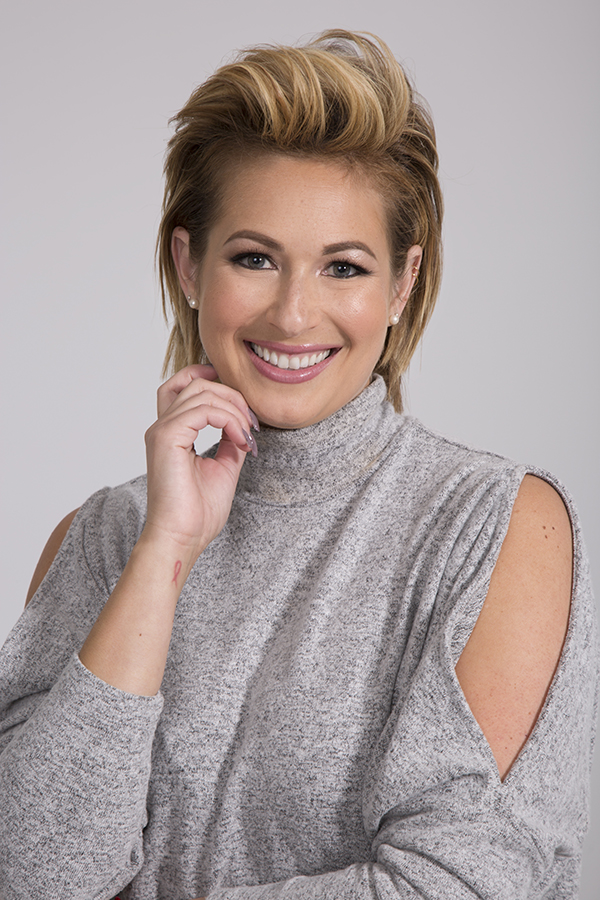 9. Did/do you have any rituals or words you would/say now to yourself to get through emotional days?
When I was sick, I was so focused on getting better than I didn't really let myself "feel" and be emotional. Now though, it hits me from time to time. On the 1 year anniversary of my diagnosis I got a small cancer ribbon tattoo on my inner wrist. I rub it and touch it when I need extra strength. If I am nervous about something I just look at my tattoo to remind myself that I am a warrior and can do anything.
Head over to our IG Stories at "@lechateau" to see more of Joy's day of pampering. Be sure to follow and learn more about Joy on her Instagram: @gabzachmom.