STYLE FILES: WHAT TO WEAR TO AN OFFICE HOLIDAY PARTY
'Tis that time of the year for peppermint-infused lattes, twinkling lights, and all of the upcoming holiday parties. While you may have your little red dresses and sparkly numbers ready to go, they may not exactly be suitable for your work event.
Need some help? We've got you covered. Here are 4 outfit ideas that perfectly balance fun and work-appropriate, and will have you dazzling in style at your office holiday party.
1. HALTER TOP + WIDE-LEGGED PANTS
We love how streamlined a halter top paired with a wide-legged pant looks. Go classic with a halter in a festive floral print or burgundy hue in a satin finish. Complete the outfit with playful, tassel earrings and an embellished clutch.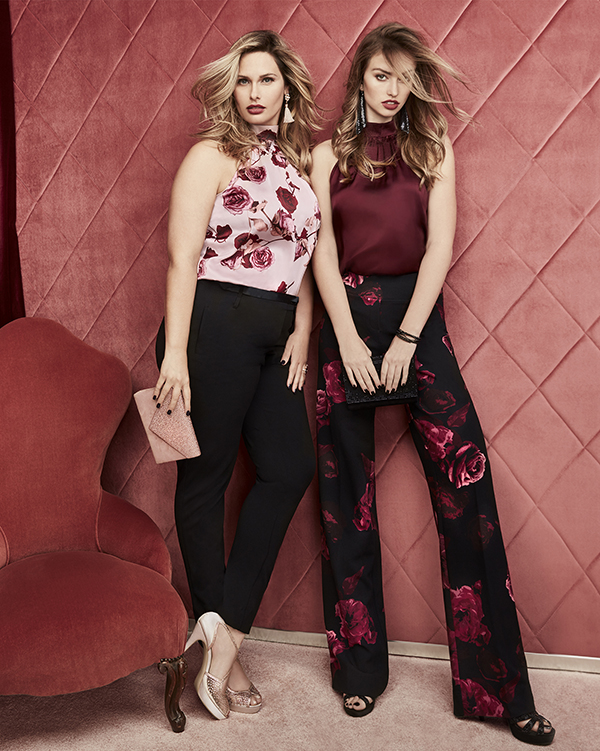 2. PRINT-ON-PRINT
If you want to rock a bolder look, the print-on-print trend is for you. Try a slim leg pant with a feminine blouse or long duster robe jacket in coordinating prints for a sophisticated, yet stylish ensemble. Don't forget to accessorize with some statement heels.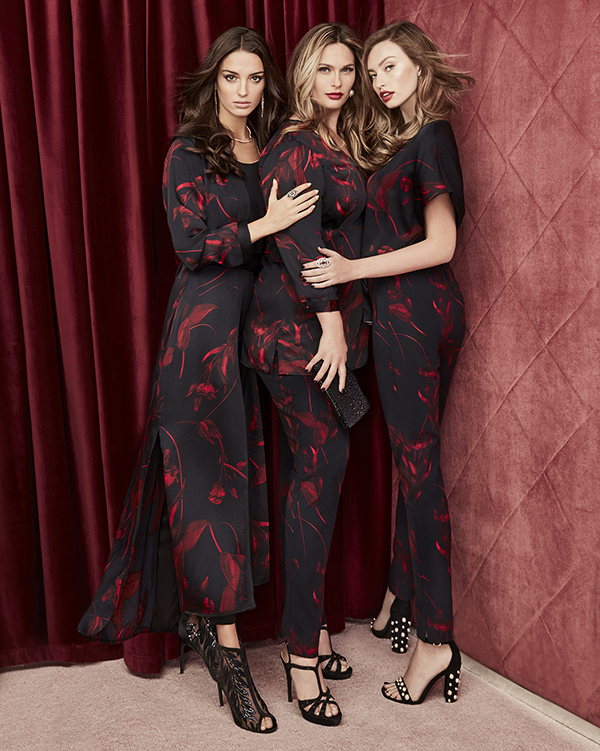 3. TUXEDO DRESSING
Dress up your 9-to-5 look for the evening with a flattering tuxedo pant and cool velvet blazer. Pair the ensemble with an abstract-printed blouse and some glitzy stilettos for the perfect touch of desk-to-dinner chic.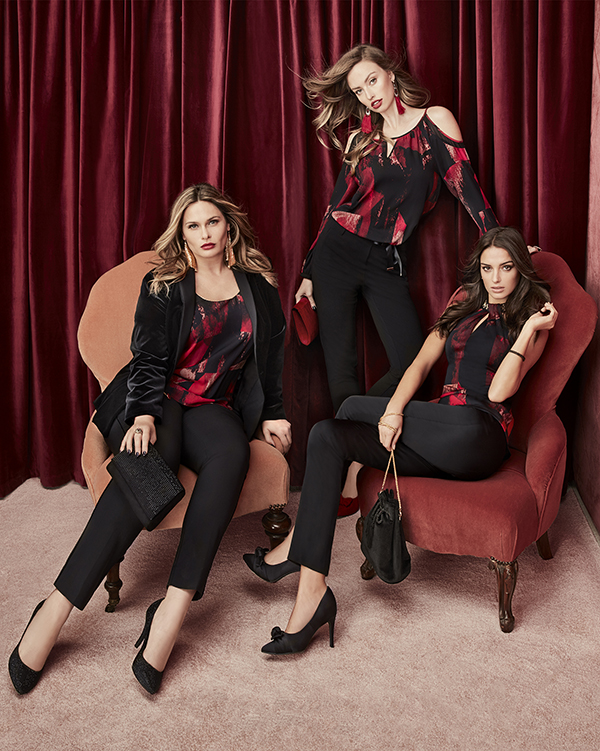 4. POP OF RED
When it comes to holiday favourites, red hues are always a timeless choice. Amp up your party-ready attire by accessorizing with pops of red. Top off your look with some standout tassel earrings, matching bow heels and clutch, and of course – a bold, red lip.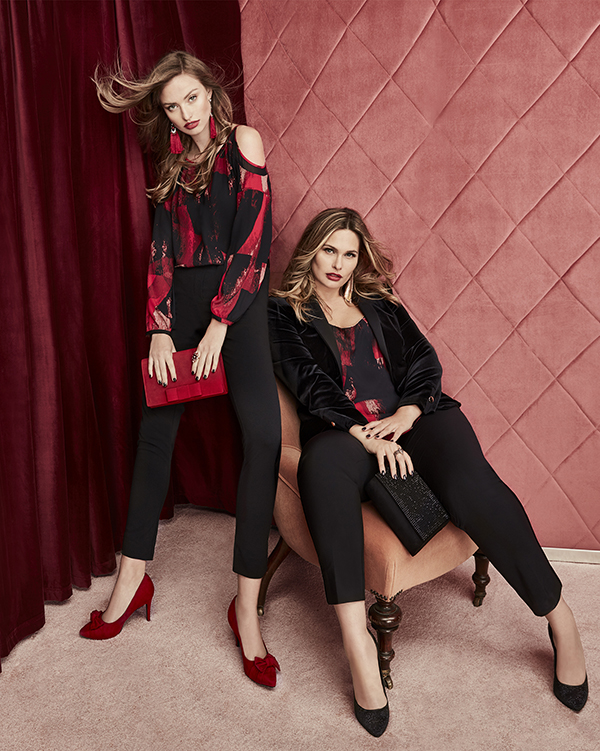 Put your best foot forward this holiday season. Check out our favourite party-ready shoes for all of your holiday gatherings here.