STYLE FILES: TOP 5 TRENDS TO TRY FOR SPRING 2018
The start of a new year brings upon the urge for newness and freshness. While we can't start peeling off our winter layers (hello below-zero weather until March), we can look to the upcoming spring fashion in anticipation.
From feminine florals to bold stripes, here are our top 5 trends to try for spring 2018.
1. SPRING FLORALS
While florals for spring are nothing groundbreaking, florals prints will be bolder with an abstract feel, as well as be inspired by feminine embroidery. Add touches of this trend with a vacation-ready sheath dress or embroidered jacket. Complete your look with a crossbody bag.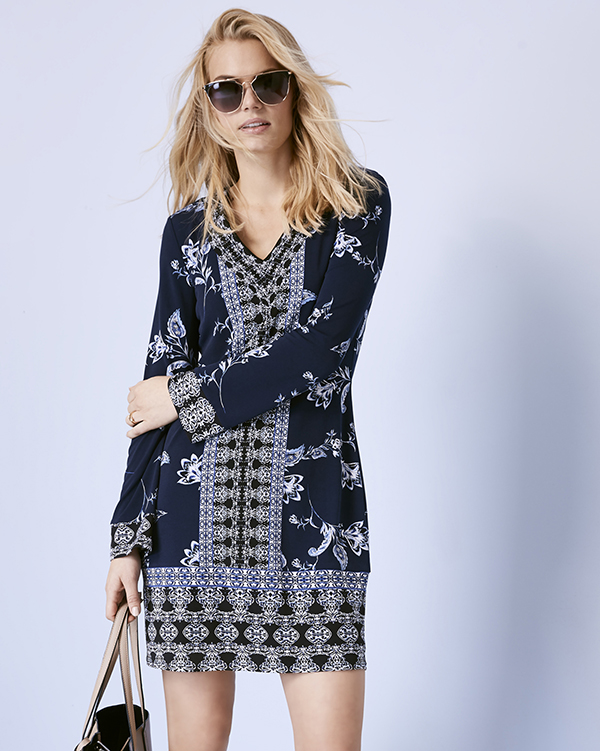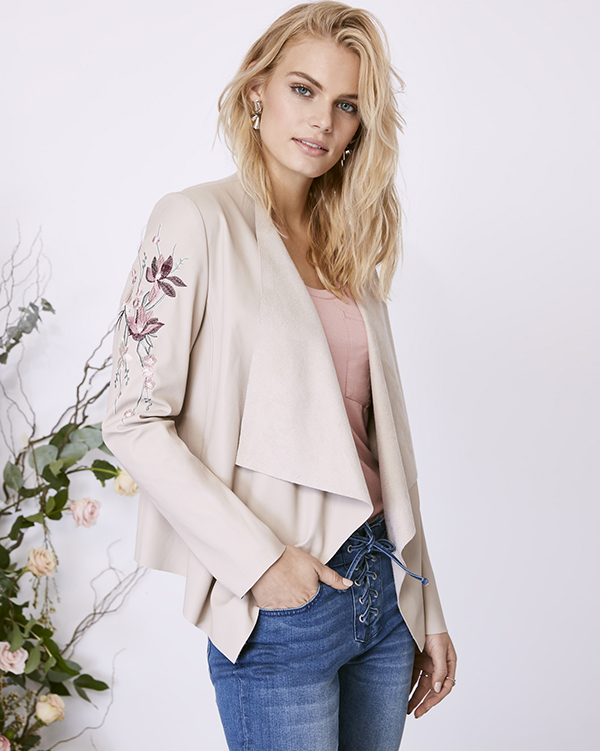 2. MILLENNIAL PINK
This spring season, think (millennial) pink. This subtle colour will look great on everyone, and will add the perfect pop of brightness to your ensemble. You'll be cooler than cool in this leather-like jacket and these lace-up pants. And of course, you can't forget a pair of cat eye sunnies.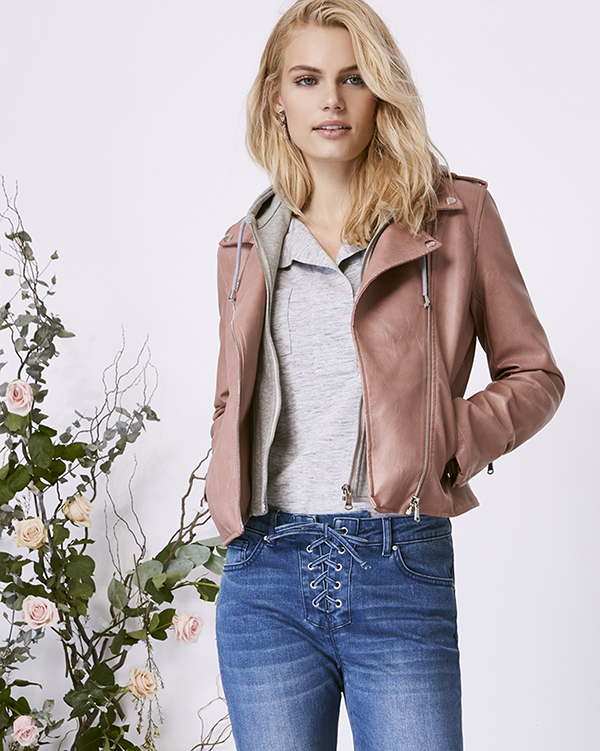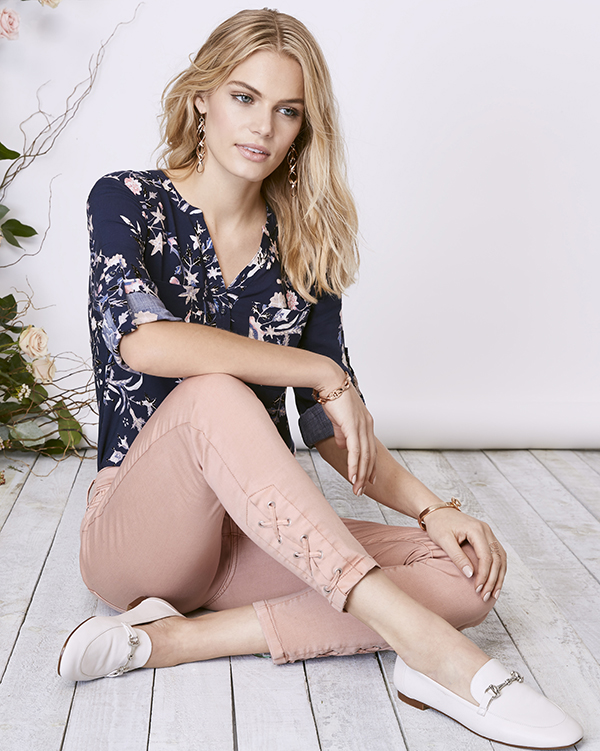 3. FRESH BLUE HUES
Keep things light and airy with fresh blue hues for spring. Pair a knit tunic dress with some gem drop earrings and a structured tote bag for a look that is inspired by the blue skies ahead.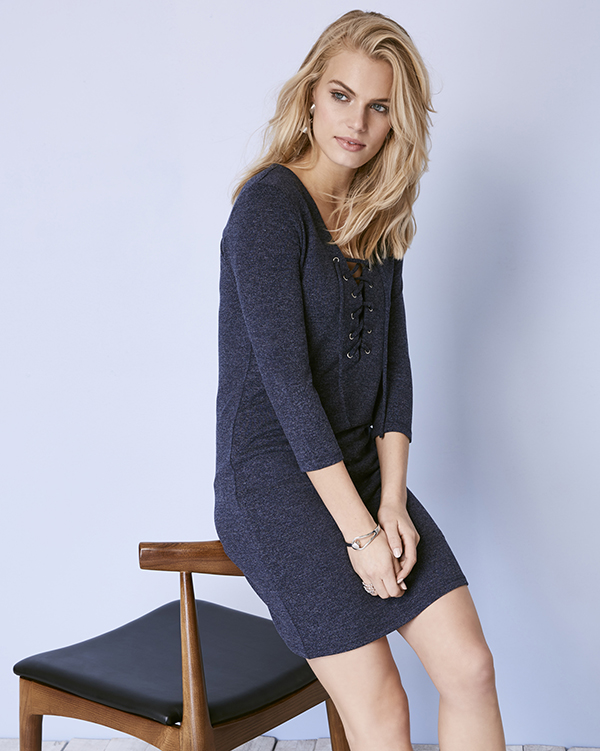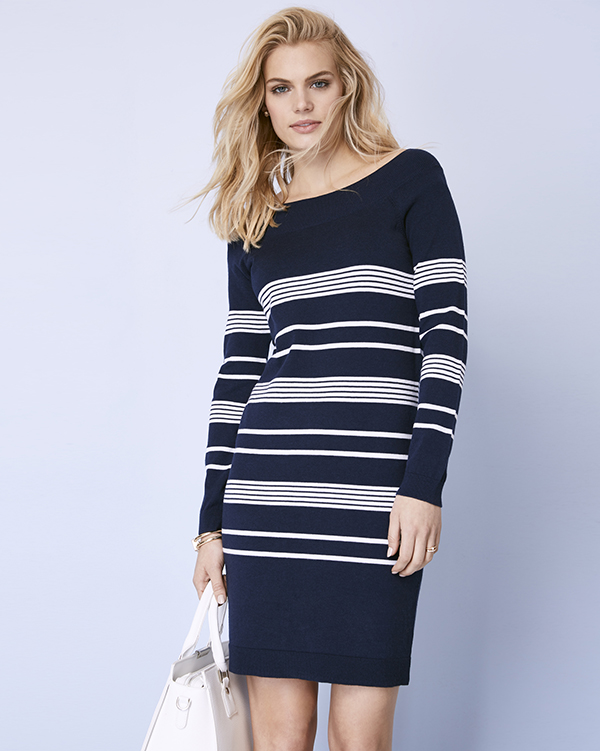 4. STRIPES
Rock the stripes trend from head to toe or add touches of monochromatic stripes for a fashion-forward look. Some of the trend's must-haves are these wide leg pants, this tote bag, and this knit off-the-shoulder dress.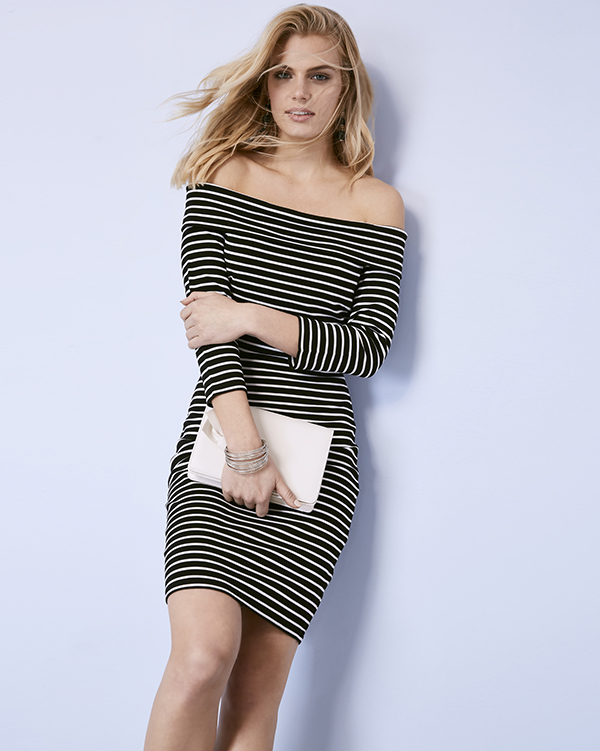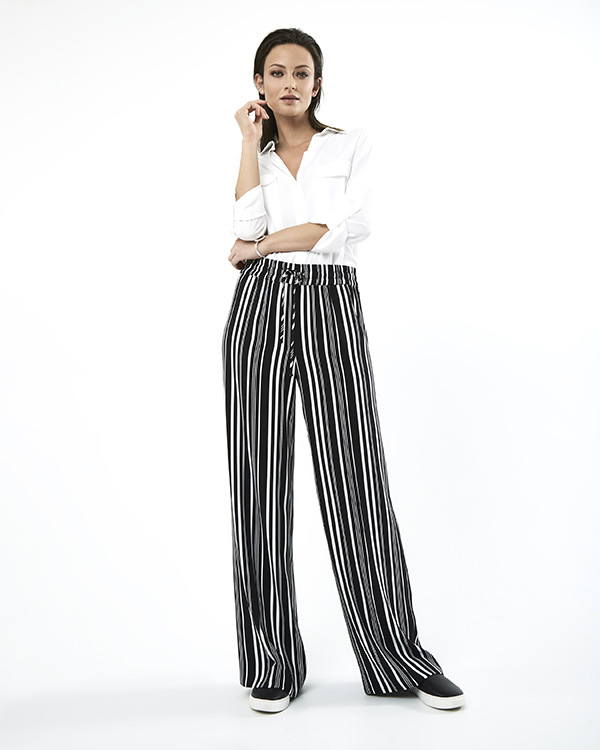 5. LACE-UP DETAILS
Give your closet essentials a style update with playful lace-up details. Add a modern twist to your look by pairing these jeans with lace-up stitching along the hemline with a cozy, lace-up sweater. You'll be all tied up with this trend, trust us.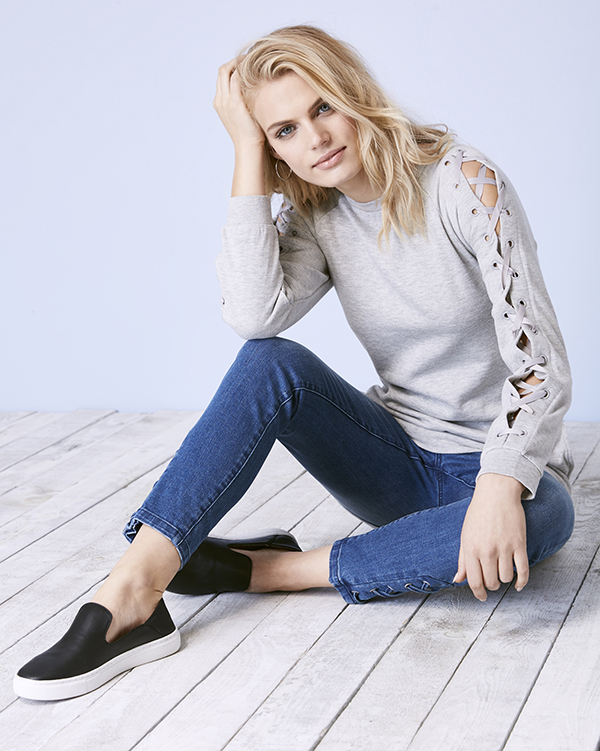 Let us know what trends you are looking forward to for spring.