CELEBRATE: INTERNATIONAL WOMEN'S DAY 2018
As we celebrate #IWD2018, we are delighted to announce our recommitment to help Montreal women in need again in 2018 through our Avancez Avec Style Program.
Since 2016, LE CHÂTEAU has been in partnership with numerous Montreal women's charities, including the West Island Women's Shelter, Le Chaînon, Auberge Shalom, Les Maisons Transitionnelles O3, and La Maison Bleue. LE CHÂTEAU has donated over $70,000 in career wear to date, to aid in impacting the lives of over 400 Montreal women. Together with these amazing charities, the Avancez Avec Style Program offers women in need professional attire to head back into the workforce with confidence and style, giving them the extra motivation to move towards a better and brighter future.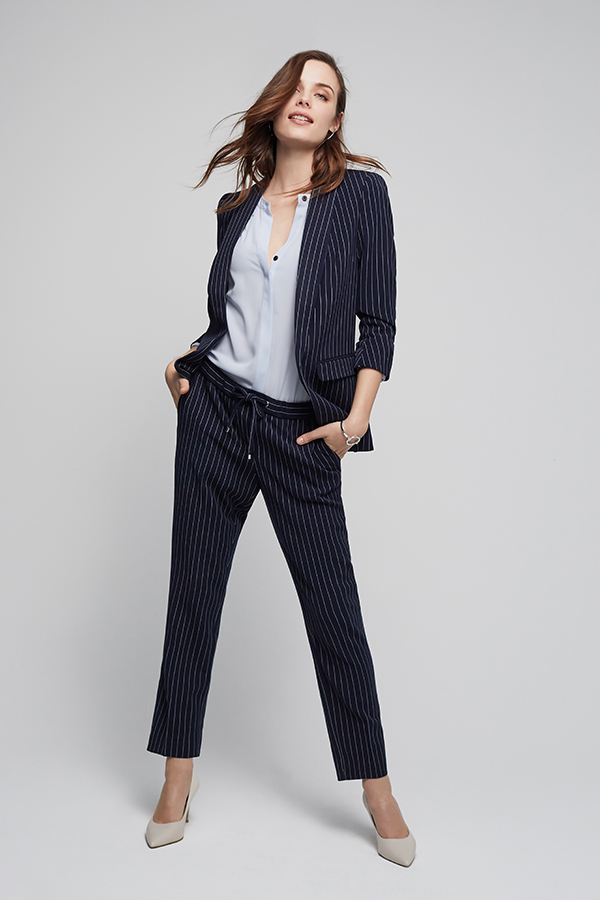 Learn more about the Montreal charities we support and see how you can help.
ABOUT THE WEST ISLAND WOMEN'S SHELTER

Since 1979, the West Island Women's Shelter has offered a free, confidential and safe haven to women and their children who are victims of conjugal violence. Their multidisciplinary team offers a variety of services to women and children who are victims of conjugal violence, as well as families and friends of victims and professionals working with them. They also provide specific training and workshops to educational institutions, businesses, and health organizations. To learn more, visit here.
ABOUT LE CHAÎNON

For women in need, Le Chaînon offers assistance without judgment 24 hours a day/7 days a week. Trained advisors provide professional guidance with total discretion, while 66 women are sheltered every day. Le Chaînon offers a range of services to help women regain confidence in themselves and their futures. To learn more, visit here.
ABOUT LA MAISON BLEUE

Founded in 2007, La Maison Bleue offers pregnant women in need and their families a welcoming environment where they can have access to services and advice from a support network composed of professionals in the health and social services. The team at La Maison Bleue helps mothers take charge of their wellness, and that of their children, with a caring, "family-like" atmosphere. To learn more, visit here.
ABOUT AUBERGE SHALOM
Auberge Shalom pour femmes is a Jewish community-based centre addressing the needs of all women and children whose lives have been affected by conjugal violence. They provide a continuum of professional services in both a shelter setting and an external counselling and resource office. All services are provided in a safe, confidential and supportive environment. Auberge Shalom is committed to breaking the cycle of conjugal violence through education, prevention and advocacy. To learn more, visit here.
LES MAISONS TRANSITIONNELLES O3
Les maisons transitionelles O3 is an organization dedicated to helping young, vulnerable single mothers and their families in need of transitional, affordable, and secure housing. In 2005, a 29 unit apartment building was constructed to provide rental subsidies to those in need. In addition to housing, they offer support services through their O3 (On Our Own) program. The program includes activities such as budgeting, parenting, and resident committee participation, to help these young parents work towards a better life for their children. To learn more, visit here.