STYLE FILES: 5 WAYS TO UPDATE YOUR WORK WEAR
When it comes to dressing for the office, it's all about finding that balance between office-appropriate and stylish. Our new spring suiting collection does just that, bringing together both classic silhouettes and on-trend details.
Whether your job is ultra-corporate or more creative and casual, our suiting pieces will perfectly mix-and-match to offer an office look that best suits you and your work environment (pun intended!). Here are 5 ways to update your office attire.
THE BOLD RED SUIT
Get out of your comfort zone and reach for the new power hue with this bold red option. For a more laidback vibe, pair with a tee and some leather sneakers. Or, mix it up by pairing the blazer with a tailored sheath dress for a more sophisticated ensemble.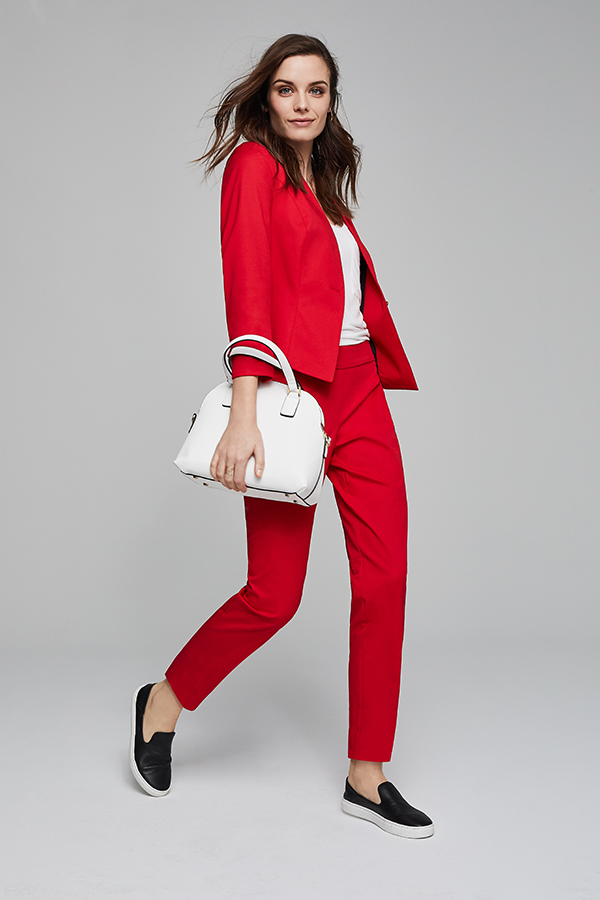 THE PINSTRIPE NAVY SUIT
Give Monday blues a whole new meaning with this pinstripe navy suit. Your classic blazer gets a modern update with cool pinstripes and ruched ¾ sleeves. These drawstring pants will be your new office favourite for its sleek, yet super comfortable fit. Pair with a pleated blouse and some nude pumps for the ultimate desk-to-dinner look.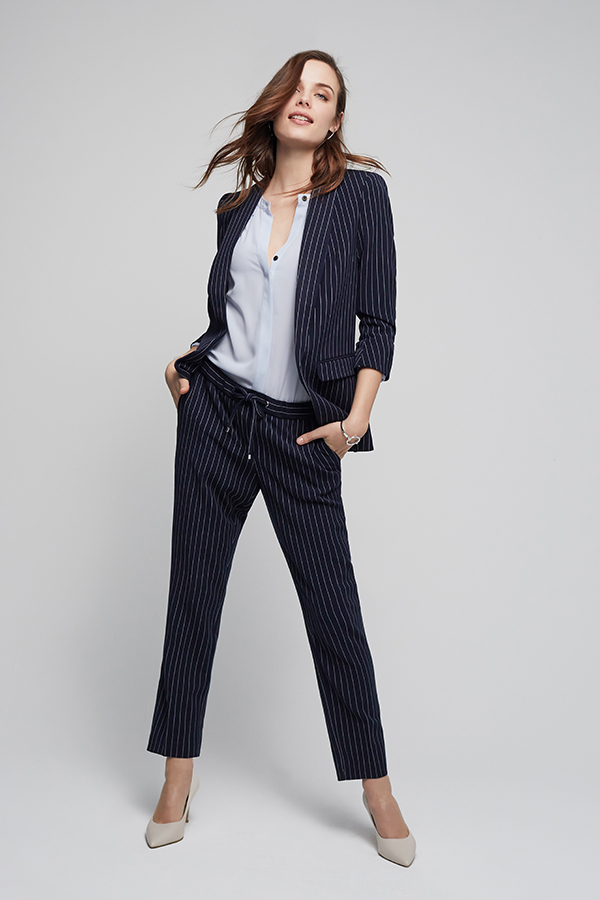 THE TRENDY CROSSHATCH SUIT
For those days when you want to take more of a fashion risk, say hello to this trendy crosshatch suit. This blazer's belted detail offers a more flattering silhouette, while the longer fit provides a more casual feel. Complete the look with some chic flats and statement earrings.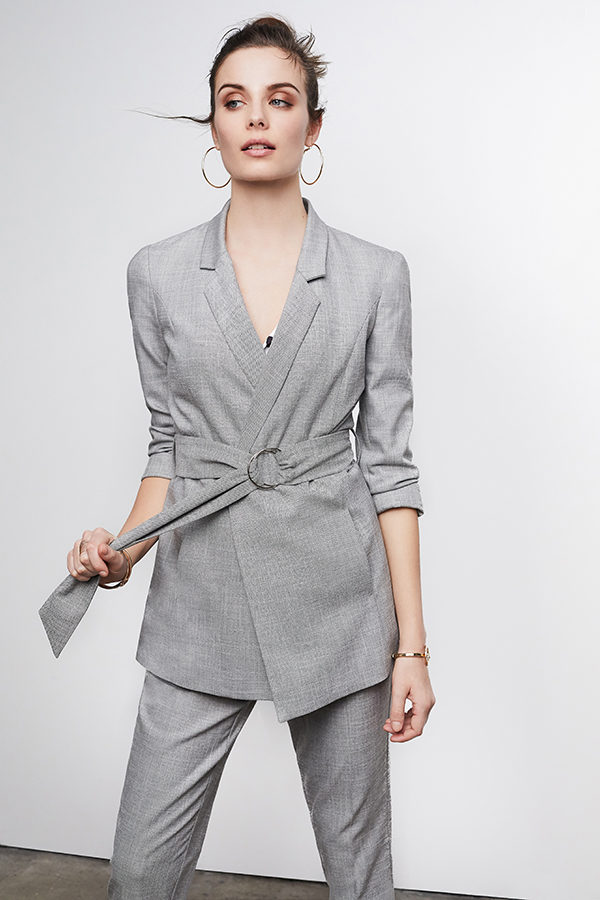 THE FEMININE PENCIL SKIRTS
Pencil skirts are back this spring, with a feminine twist. The tied front and bold hardware gives this wrapover option a luxurious feel. Alternatively, this option is playfully sophisticated with its ruffles cascading down the side. Finish off with an elegant blouse and your favourite pumps for a look that will take you from boardroom to 5 à 7.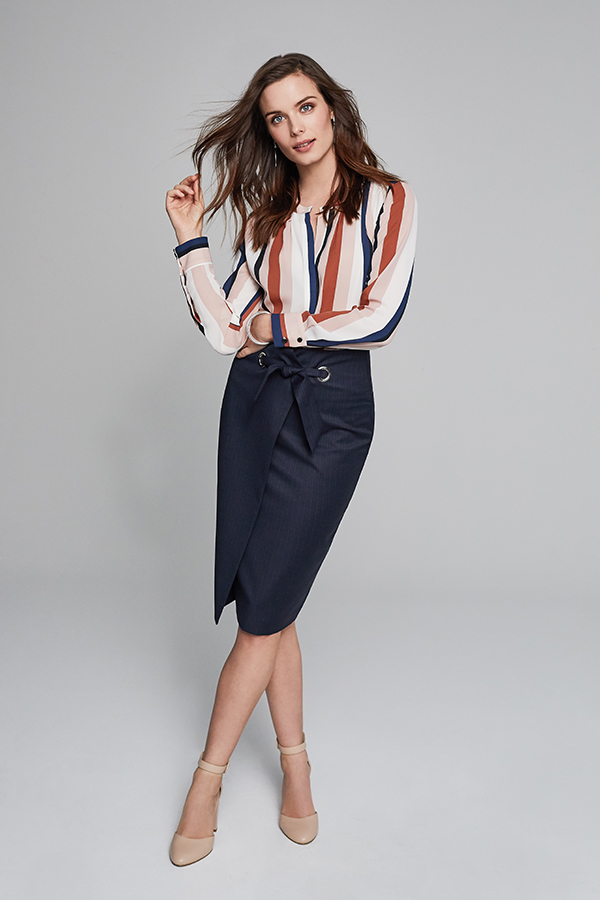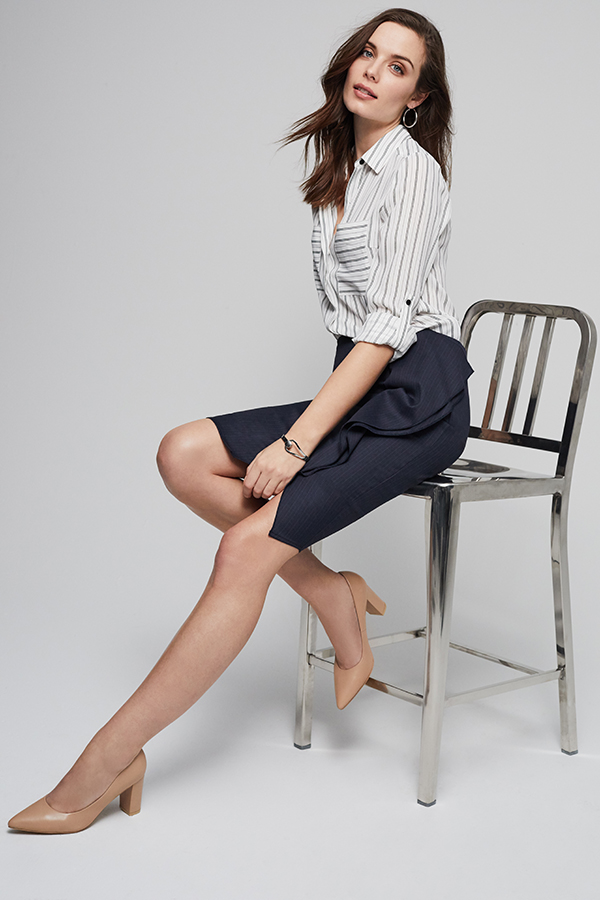 THE PASTEL ENSEMBLES
While navy, grey, and black suits will forever be timeless, take your workwear up a notch with these pastel ensembles. Keep cool with this lightweight, pale blue blazer-and-culottes combo. Alternatively, give the monochromatic trend a try at the office with this pretty lilac option.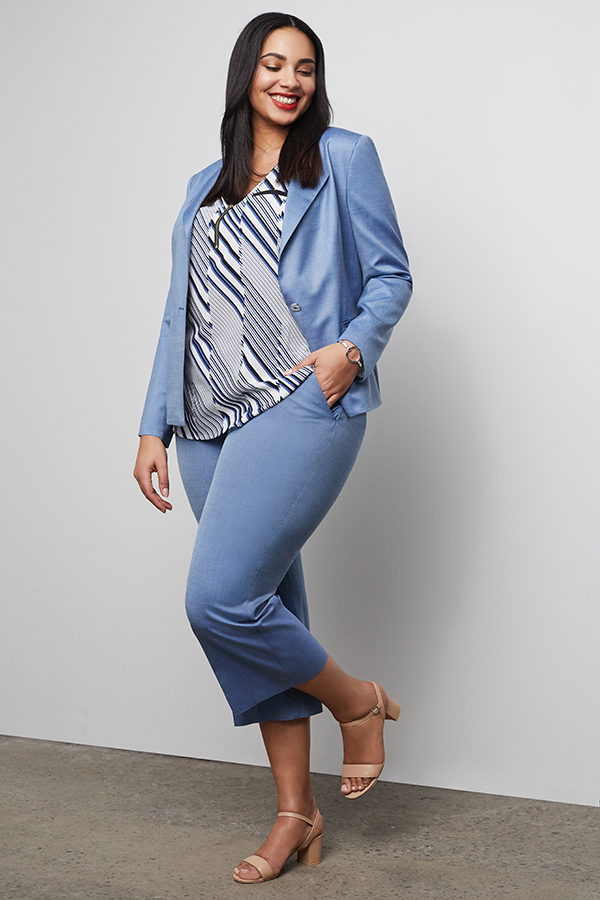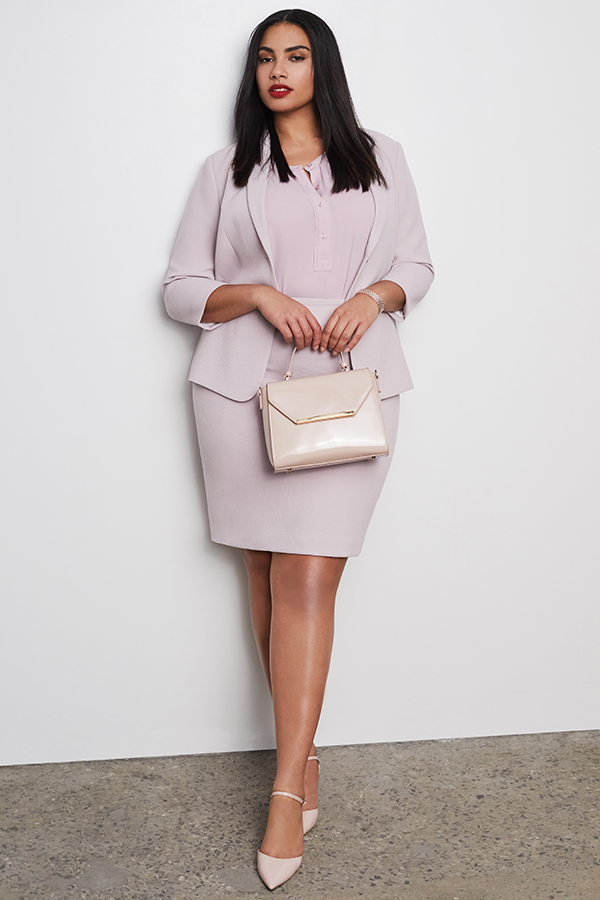 Need some inspiration for updating your winter-to-spring wardrobe? Here are four transitional pieces you can wear both now and later.