STYLE FILES: THE SPRING PANT GUIDE, THE 5 STYLES YOU NEED
With the weather finally warming up, we're excited to start giving our wardrobes a stylish refresh. Add a fun pop of pattern, print or colour to your spring look with a statement pant. Whether you're more of a denim or culottes gal, we've got the perfect pair for you. From Monday meetings to Sundays at the farmer's market, here are the five pant styles that will fashionably get you through the season.
1. Skinny
With a slim and flattering fit, it's no wonder our skinny pants work with any outfit. Go for a botanical floral pair coordinated with a light blouse for an easy, transitional look. From morning to evening, these pants will happily move with you.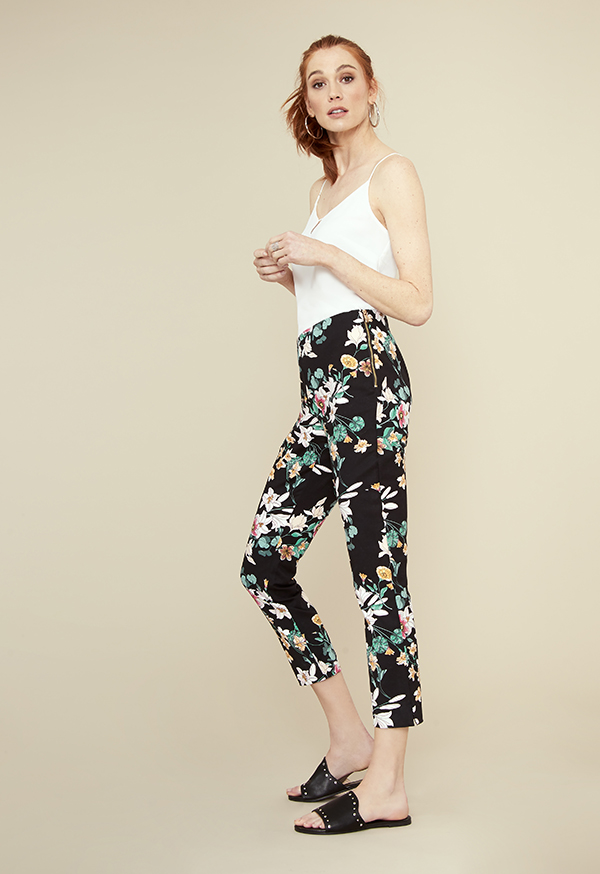 2. Tailored
Sleek and comfortable, the tailored pant works for both on- and off-duty styling. Pair with a lightweight blazer for the office, and then a striped tee and slides for a weekend of errands.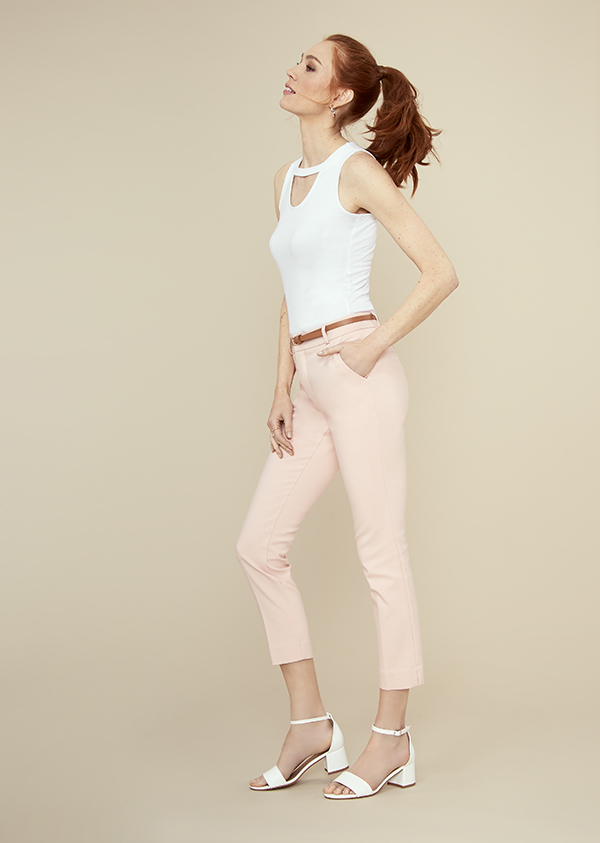 3. Jogger
No longer just for lounging, the jogger pant will instantly give any outfit an added coolness factor. If the track suit-inspired trend is not your thing, you can still get in on this trend with a floral or pastel option.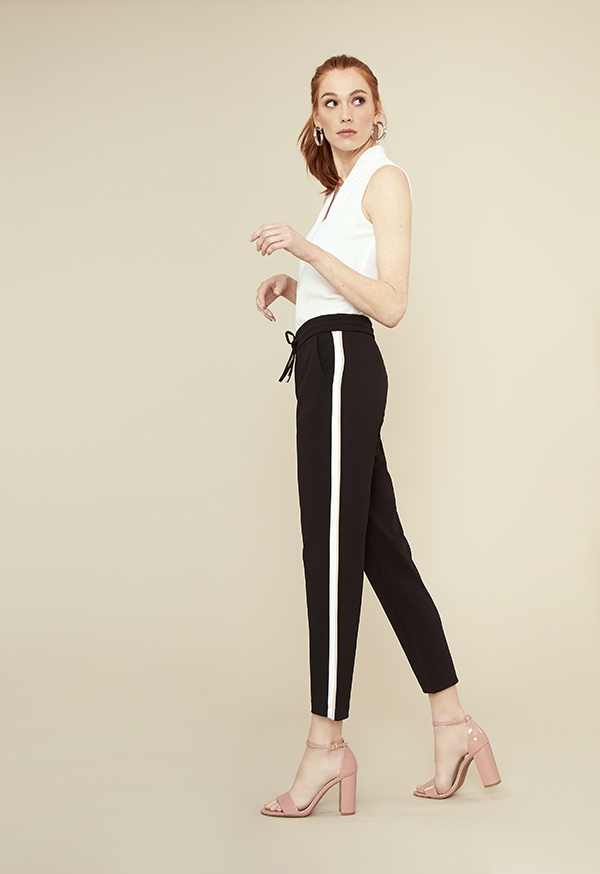 4. Culottes
Give your spring wardrobe some flair with the culottes trend. The billowy leg will keep you comfortable and cool during the warmer months, while still looking streamlined from day to night. For something different, go for a pair in a soft denim blue or a graphic stripe.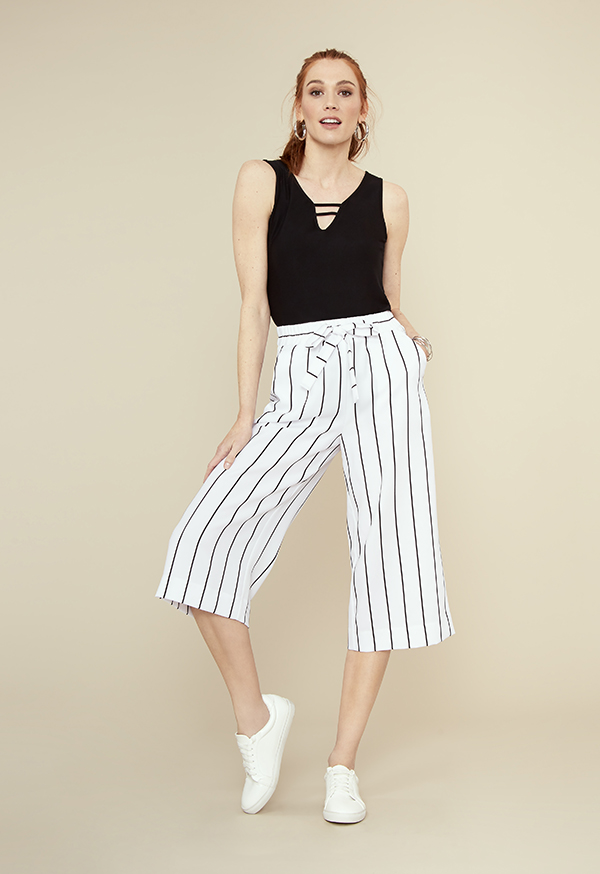 5. Denim
If there's one sure thing, it's that denim will always be a closet essential. This season, we're kicking things up a notch. From lace-ups to distressing, we're elevating our jeans with modern detailing. Complete the look with a summer top.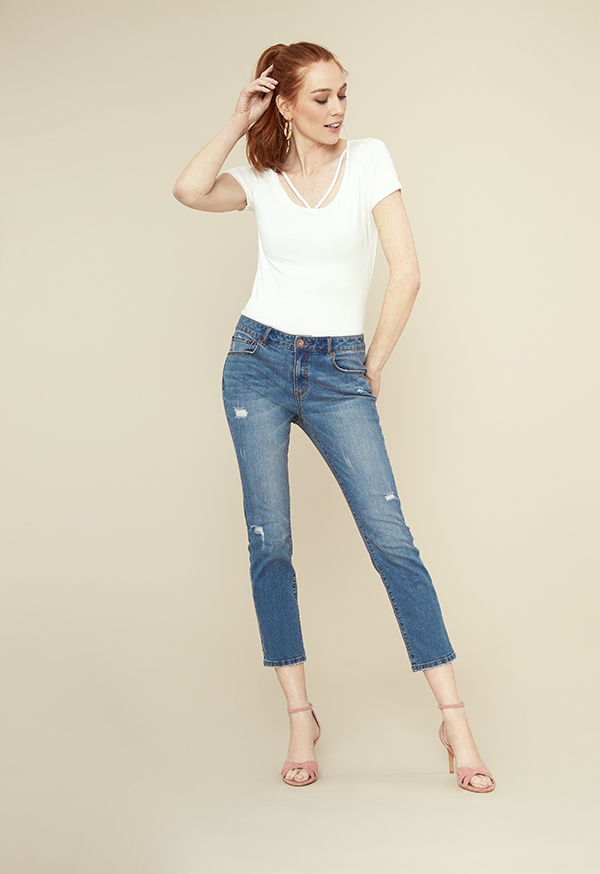 Got the invite, but what to wear? Here are our top three shoe styles to complete any spring party ensemble.