DISCOVER CANADA: HALIFAX X KAYLA SHORT
In anticipation of Canada Day celebrations this weekend, we have collaborated with some of our favourite Canadian bloggers to share a few hidden gems found within our wonderful country. Fashion blogger Kayla Short of Short Presents lets us know what she loves most about Halifax.

1A) Name a hidden gem you love within your city.
There are so many cute little cafes and shops downtown Halifax; you just never know what you'll find when you turn around the corner.
1B) What makes this place special to you?
There's a certain charm about our locals spots that you just don't see anywhere else.
2) Where in Canada would you want to travel to next?
I'm currently planning a trip to Newfoundland, and I'm so excited!! My dad's family was from there so I'm excited to learn and experience it.
3) How are you spending Canada Day?
With my friends and family hopefully watching fireworks (they are my favorite)
4) Most Instagram-worthy spot in your city?
Cafe Taiyaki 52! Located on Brunswick Street in a newly renovated commercial space, this little cafe and ice cream shop couldn't be more adorable if it tried! Inside it's minimally styled (my favourite), and the food is equally as beautiful, making it a winning combo for Instagramming.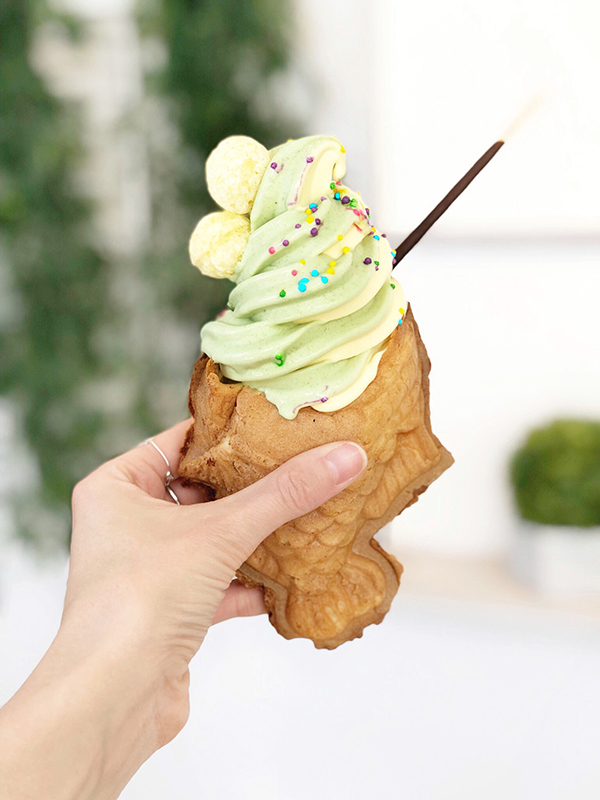 5) Best place to go for a sweet treat?
Cafe Taiyaki! I loveeeee their Matcha Ice Cream with their taiyaki waffles! In case you're not familiar, Taiyaki is a Japanese fish-shaped cake, and traditionally it's served with many different types of fillings. At Cafe Taiyaki, they do custards and ice cream, and it's the perfect summer treat.
Want to travel across Canada in style? We have also partnered with Kayla to give away a $250 LE CHATEAU gift card and a $750 Canada travel voucher. Click here to enter!