DISCOVER CANADA: MONTREAL X TON PETIT LOOK
In anticipation of Canada Day celebrations this weekend, we have collaborated with some of our favourite Canadian bloggers to share a few hidden gems found within our wonderful country. Fashion bloggers Josiane and Carolane of Ton Petit Look reveal some of their favourite spots in Montreal.

1A) Name a hidden gem you love within your city.
They have just redecorated the mural during the festival. It's next to my old apartment and it's a place I spent every day.
Carolane:
Crémerie Chateaubriand in Villeray.
Josiane:
Le Champ des Possibles!
1B) What makes this place special to you?
With the passing of Leonard Cohen, I find that locals and fans have really taken this park and this quadrilateral as a beautiful place to take pictures. Definitely a hidden gem of Montreal and the Plateau!
Carolane: On the corner of Crémazie and Chateaubriand hides a delightful ice cream parlour that is fun for my kids and is a dream come true for everyone who stops by. It resembles a big, pink and blue castle in the middle of nowhere, making it the perfect selfie background. It's a pleasure to enjoy their delicious one-of-a-kind ice cream!
Josiane: It's a beautiful meeting place that perfectly reflects the spirit of the Mile End. It's even nicer now with the addition of the new common area, giving me the perfect excuse to grab a coffee from my favourite place: NEVE!
2) Where in Canada would you want to travel to next?
Carolane: I want to go back to Lake Ontario with my children, specifically to the Sandbanks. It's such a magical and exotic place that offers plenty of good local products, like peaches and wine.
Josiane: Vancouver. I travelled to this city when I was pregnant and my friend just made the trip with her child. It makes me want to go back. The food is so good, the beaches are beautiful and the people are really nice!
3) How are you spending Canada Day?
Carolane: We are thinking of getting out of the city and enjoying a three-day camping weekend with a camp fire, marshmallows, and the works!
Josiane:I get dressed in red and I relax with a cold Bud (that's a joke, well not really!)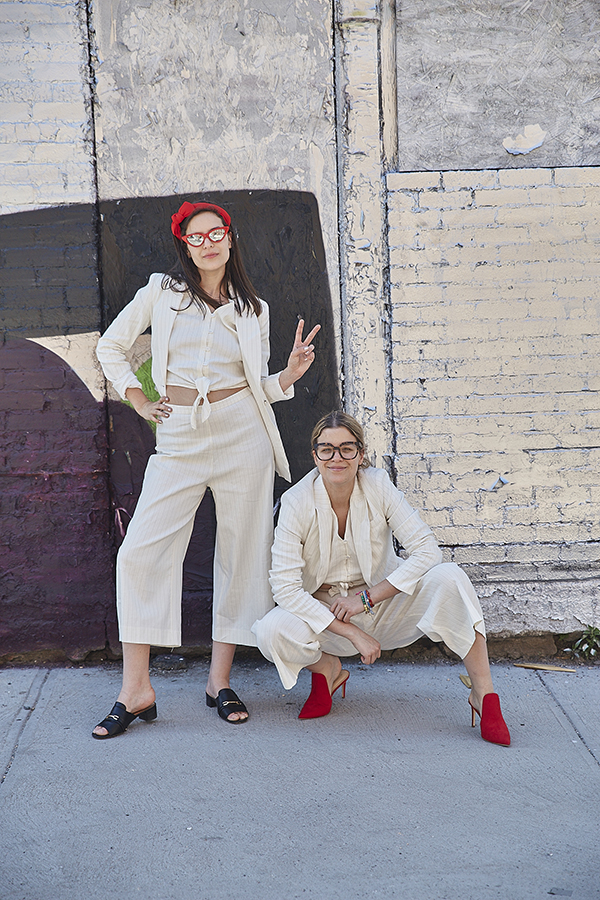 4) Your go-to terrace for a summer night out?
Carolane : Mine!
Josiane: Like a true Mile End girl, I love the Ping Pong Club.
5) Best place to go for a sweet treat?
Carolane: Without a doubt, Maison Christian Faure. I dream of buying a Saint-Honoré cake just for myself with several bags of their delicious homemade marshmallows!
Josiane: La Cornita on Saint-Laurent! I love a dessert made with cheese, and I can eat a lot!
Want to travel across Canada in style? We have also partnered with Josiane and Carolane to give away a $250 LE CHATEAU gift card and a $750 Canada travel voucher. Click here and here to enter their giveaways!